Gorilla Trekking Africa, Facts, Packages, Reviews (Updated 2024)
Gorilla Trekking Africa, Facts, Packages, Reviews (Updated 2024). Gorilla Trekking Africa is truly an exclusive wildlife adventure of a lifetime. A Mountain Gorilla or Lowland Trekking is frequently ranked second to a classic Big 5 wildlife drive in Kruger or Serengeti National Parks on travel bucket lists. The Bespoke African Safari Co will plan a Luxury Gorilla Trekking Safari according to your interests, priorities, and fitness levels.
Gorilla trekking Africa is one of the most moving and exclusive experiences in the world. And because the gorilla is an endangered species, you can only find them in some protected national parks in East Africa.
All-inclusive Gorilla trekking in Africa
As Gorilla Trekking safari specialists, we've welcomed more than 150 happy visitors to our continent, including those from Rwanda, Uganda, and the Democratic Republic of the Congo.
Only in these nations can you see mountain gorillas; the Virunga Mountains or Massif is home to more than half of the remaining mountain gorillas in the world. Volcanoes National Park in Rwanda, Virunga National Park in the Democratic Republic of the Congo, and Mgahinga National Park in Uganda are the nearby national parks that safeguard the mountains and people who live there. These three nations share a range of volcanoes that run along their borders.
The Best time to go gorilla trekking is between January and February or between June and September when it's dry. This is because the ground is simpler to trek through, as it may become fairly slick during rainy seasons.
A life-changing experience is getting to watch primates in their natural environment. We can create the gorilla trekking trip of your dreams for you with the help of our professional assistance.

Gorilla trekking ( Bwindi Impenetrable Forest National Park – Uganda)
Tailor-make your Gorilla Trekking Safari
Combine Your gorilla trekking Trip with Other Bucket-List Experiences. Your gorilla and chimpanzee trekking adventure can easily be combined with travel to other African locations. If you're traveling so far, you might as well take advantage of everything that Africa has to offer!
Combining gorilla trekking with an East African Great Migration safari is one of our most well-liked choices. Or, you may take our Primate Expedition Tour or our Gorilla and Chimp tour to see the best of both Rwanda and the Democratic Republic of the Congo. Finally, combine your gorilla trekking with a beach vacation in Zanzibar to experience the finest of Africa.
We specialize in tailor-made African safaris because we are Africa's Leading Safari Company. Each safari is therefore distinct and tailored to your tastes and wish list. Our travel specialists have also explored every corner of Africa in search of the best experiences possible so they can share their knowledge with you and ensure that your safari is flawless. The best way to experience our homeland is on a gorilla trekking safari. Get in touch with our travel specialists right away to begin arranging!
Gorilla Trekking ideas to get you dreaming
Our favorite gorilla trekking packages showcase the best of Gorilla trek & Chimp Trekking. Book With Confidence.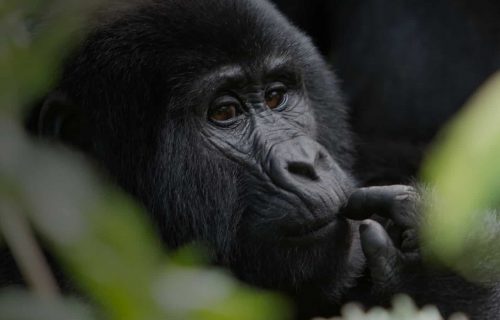 Gorillas & Wildebeest Migration
Days: 12 | Nights: 11
Gorilla Trekking and Great Migration in this one-of-a-kind luxury bucket list Gorilla Trekking and Great Wildebeest Migration showcasing 4 iconic wildlife destinations.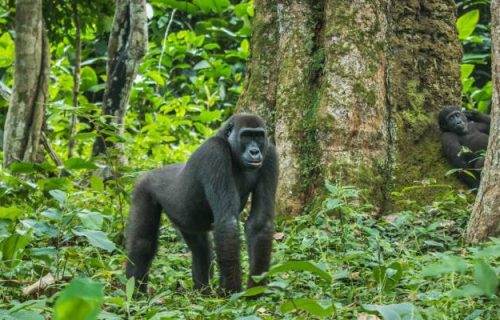 A Silverback Gorilla Safari
Days 4 | Nights: 3
This 4 Days Silverback Gorilla Trekking in Rwanda. Trek through the Volcanoes National Park in search of the rare Silverback Mountain Gorilla and Golden Monkey.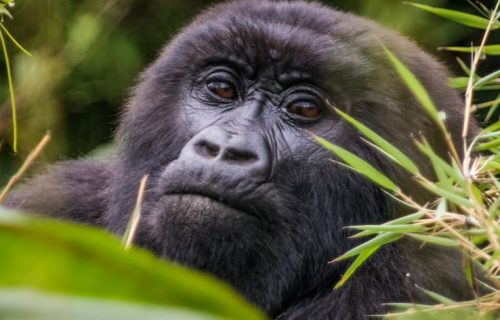 A Rwanda Gorilla Trek
Days: 4 | Nights: 3
4 Days Gorilla Trek Rwanda offers an Experience of Africa's mountain gorillas on an adventure through Rwanda. Visit Rwanda, home to some of Africa's last remaining mountain gorillas.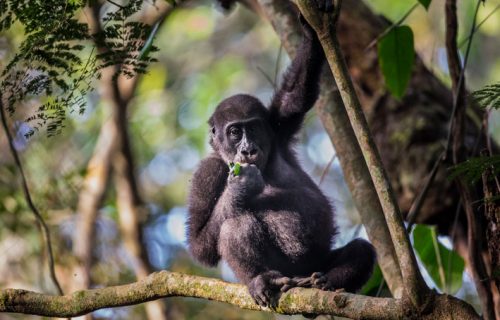 Congo Gorilla Trek Safari
Days: 12 | Nights: 11
The 12 Days Congo Gorilla Trekking Safari, Get off the beaten Gorilla tracks on this Lowland Gorilla Trekking Safari through the Congo and Central African Republic jungles.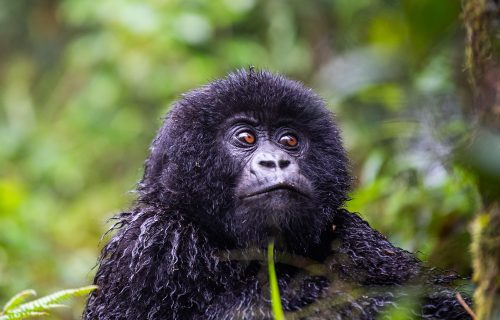 Masai Mara, Gorillas & Cape Town
Days: 16 | Nights: 15
16 Days Masai Mara Gorillas and Cape Town Safari itinerary to match your routing preferences, pick an accommodation of your choice or choose from a whole host.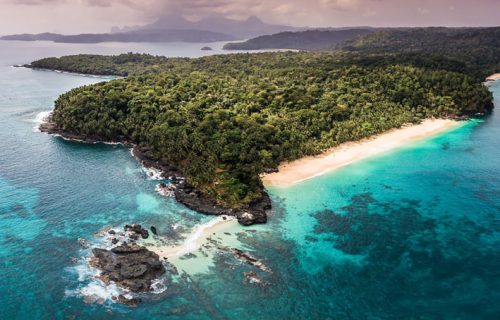 Congo Gorillas & Beach Holiday
Days: 11 | Nights: 10
Gorillas and Beach Safari Sao Tome & Principe Congo. Start your 11 Days Gorilla Trekking through the Jungles of the Congo before flying to the remote islands of Sao Tome for a beach Safari.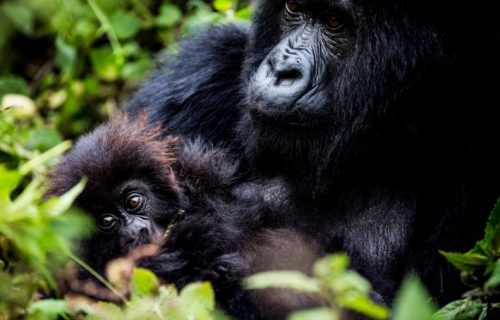 Rwanda, Botswana And Mozambique
Days: 18 | Nights: 17
Flying Safari in Rwanda Botswana and Mozambique (Gorillas & Wildlife). Experience mountain gorilla safari, big game safaris, and island adventures in the ultimate Flying Safari.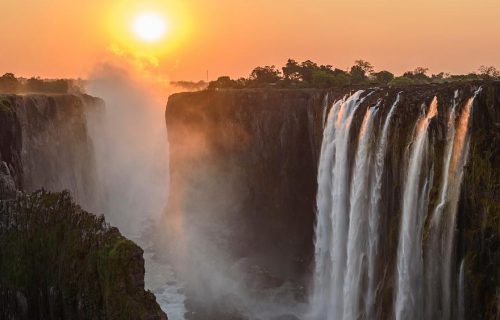 Rwanda And Zambia Safari
Days: 14 | Nights: 13
14 Days Luxury Gorilla Trekking in Rwanda and Zambia Safari. Experience walking safari in Zambia and gorilla trekking in Rwanda. Visit Victoria Falls & Volcanoes National Park.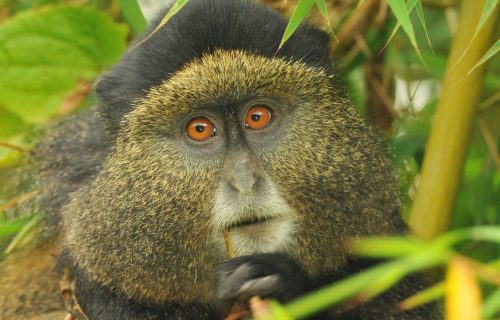 Gorillas And Golden Monkey Trekking
Days: 5 | Nights: 4
5 Days in Rwanda Best for Mountain Gorilla Trekking & Golden Monkey Tracking. Mountain gorilla trekking is the ultimate primate experience in the African jungle.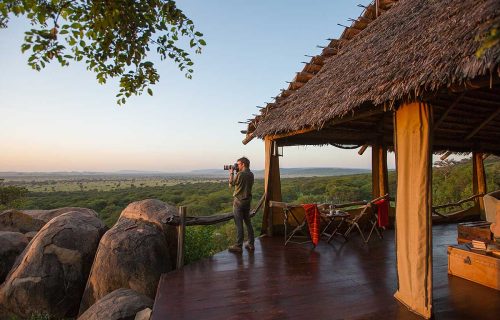 Gorillas And Tanzania Safari
Days: 15 | Nights: 14
The 15 Days East Africa Safari Package combines Rwanda and Tanzania. This Ultimate East Africa Safari see you visit four wildlife meccas in Rwanda and Tanzania.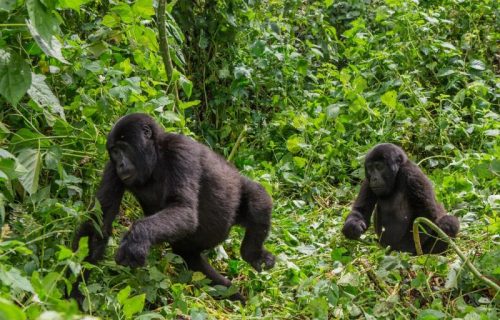 Exclusive Rwanda Safari
Days: 6 | Nights: 5
6 Days Rwanda Safari takes you deep into gorilla country — Volcanoes National Park, which is home to gorillas! There are few better opportunities to discover Rwanda's nature.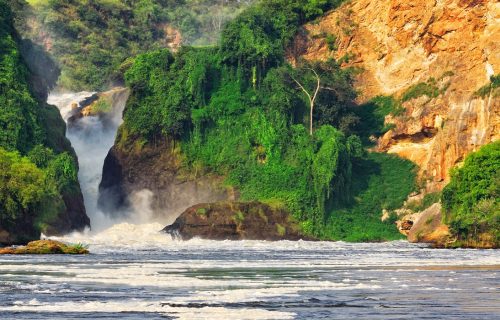 A Classic Uganda Safari
Days: 17 | Nights: 16
17 Days Uganda Safari – Explore the 'Pearl of Africa' in detail! Uganda is rich in treasures big and little, from the source of the Mighty Nile to breathtaking waterfalls.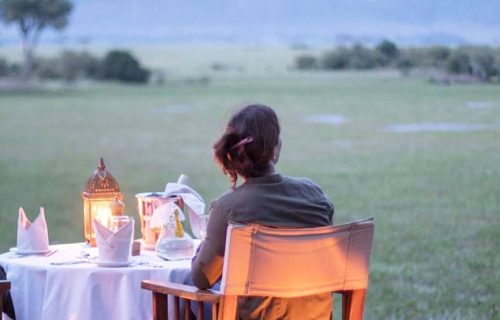 Tarangire, Serengeti And Volcanoes
Days: 13 | Nights: 12
This Luxury 13 Days Honeymoon Tanzania and Rwanda Safari has all the ingredients required to create a Romantic Safari masterpiece.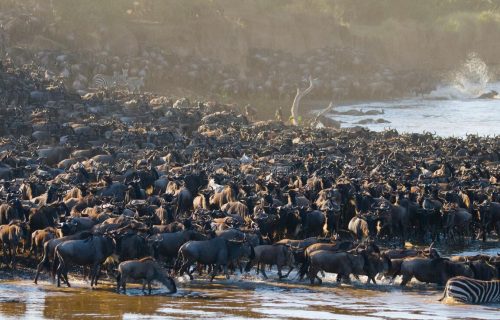 Uganda, Rwanda And Kenya Safari
Days: 13 | Nights: 12
This 13 Days journey through Uganda, Rwanda, and Kenya the Wild dreams come true. Enter the realm of the endangered mountain gorillas.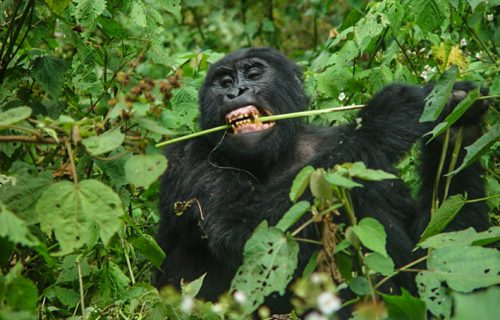 A Uganda Gorilla Safari
Days: 4 | Nights: 3
4 Days Uganda Safari is Gorilla Trekking Bwindi & Wildlife Tour in Lake Mburo National Park. Travel to Uganda and encounter one.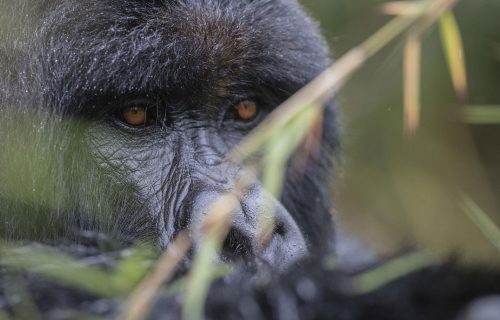 Uganda And Rwanda Safari
Days: 14 | Nights: 13
14 Days Uganda Rwanda Safari offers Primates tracking and Wildlife tours. Uganda and Rwanda are blessed with incredible primates including gorillas.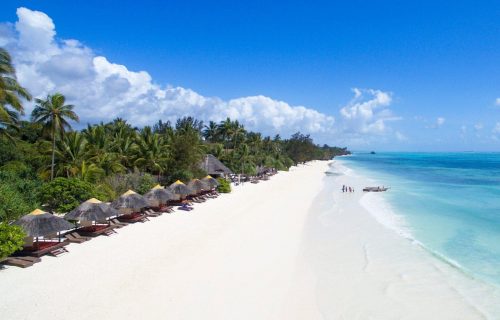 Rwanda, Tanzania And Zanzibar Safari
Days: 12 | Nights: 11
12 Days Rwanda Tanzania Zanzibar Safari Package offers Gorilla Trekking, a Tanzania Safari, and a beach holiday in Zanzibar.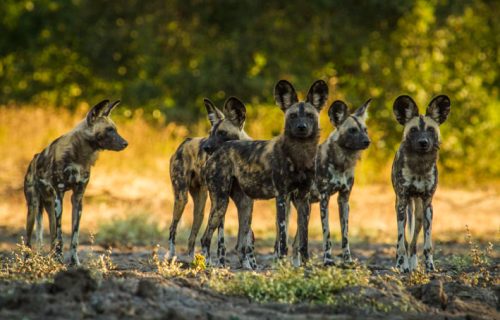 Rwanda And Zimbabwe Safari
Days: 12 | Nights: 11
12 Days Rwanda Zimbabwe Safari combines Gorilla Trekking in Volcanoes National Park, Rwanda, Wild Dogs, and Victoria Falls Falls in Zimbabwe.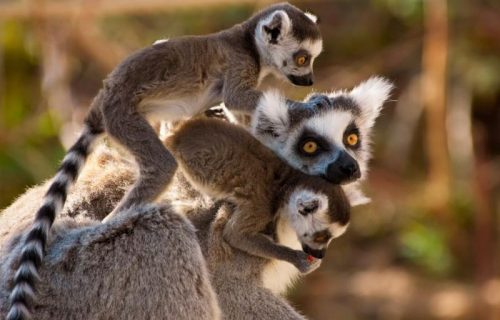 Rwanda And Madagascar Safari
Days: 12 | Nights: 11
12 Days Rwanda Madagascar Safari combines Mountain Gorillas in Rwanda and Lemurs and beaches in Madagascar. Rwanda & Madagascar Primate Safari offers to track the largest primate.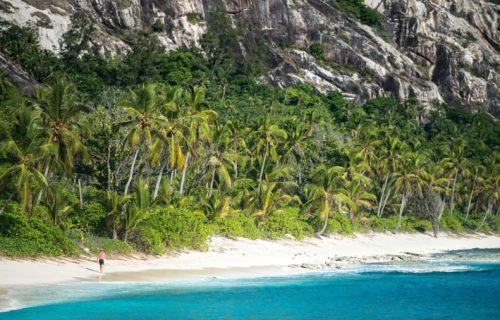 Rwanda, Kenya And Seychelles Safari
Days: 12 | Nights: 11
12 Days Rwanda Kenya Seychelles Safari for Gorilla, Big Game, and Beach safari. Track Mountain Gorillas in Volcanoes National Park, Rwanda before heading to the Maasai Mara National Reserve.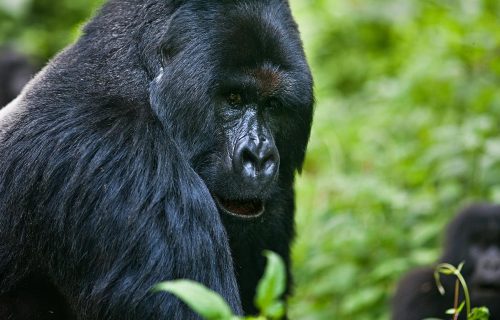 Gorilla Trekking Experience
Days: 8 | Nights: 7
The Unforgettable 8 Days Uganda Rwanda Safari Adventure of a Lifetime. This Uganda Rwanda Safari offers Double Gorilla trekking in Uganda and Rwanda.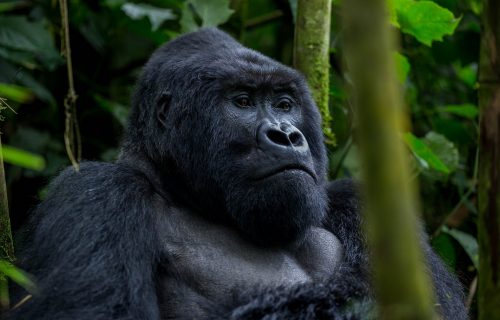 Lowland And Mountain Gorilla Trek
Days: 8 | Nights: 7
8 Days Congo and Rwanda Safari Trip includes Trekking Lowland Gorillas in the Congo's jungles before moving on to Rwanda to pursue their larger cousins, mountain gorillas.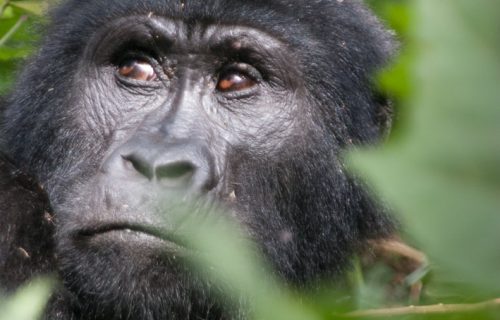 Primates And Wildlife Safari
Days: 8 | Nights: 7
The star attractions of this 8 Days adventure Safari to Uganda are endangered mountain gorillas and fascinating chimps. Track and observe habituated primates.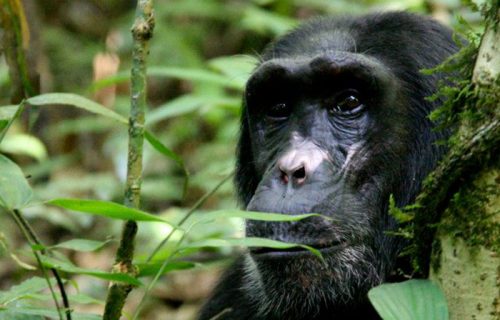 Rwanda And Tanzania Safari
Days: 10 | Nights: 9
10 Days Rwanda and Tanzania Safari combines tracking mountain gorillas in Volcanoes, Rwanda, Chimpanzee trekking in Rubondo Island National Park, and Serengeti.
Why Go Gorilla Trekking?
Because mountain gorillas in Africa can only be seen in the wild and cannot be kept in zoos, hiking to see them in their natural habitat is a once-in-a-lifetime experience. Bwindi Impenetrable Forest National Park in Uganda and Volcanoes National Park in Rwanda are the two greatest locations to see mountain gorillas. Their population has decreased to an estimated 900 individuals, who are desperately clinging to life in these two distant sanctuaries. They are critically endangered due to deforestation and hunting.
The likelihood of the survival of the western lowland gorilla has been significantly impacted by bush meat hunting and wood harvesting in Congo. Lowland swamplands and primary and secondary forests are home to lowland gorillas, the smaller and less shaggy cousins of mountain gorillas. Lowland gorillas are critically endangered. People who live close to the Odzala-Kokoua National Park in the Democratic Republic of Congo have begun to respect conservation more as a result of studies on primates and gorilla trekking tourism. Communities are collaborating with research and tourism projects for a brighter future for the Congo Basin and all of its resident's thanks to investments and employment creation in the region. Odzala-Kokoua National Park is home to one of Africa's most diversified primate populations and around 100 other animal species.
One of the most therapeutic and personal wildlife interactions you can have in Africa, if not the entire world, is sitting a few meters away from a family of gorillas and witnessing your humanity reflected in their social rituals and beautiful brown eyes.

Mountain Gorilla Trekking in Uganda

Gorilla Trekking in the Congo (DRC) – Kahuzi Biega National Park
Gorilla trekking in Africa
Traveler frequently asked questions and are Answered!!
Will I Definitely See Gorillas?
Guides often know where the various families are because they are so constantly monitored and in daily contact with either researchers or hikers, so there is a 99 percent likelihood that you will see them. Although there are no certainties when dealing with wild animals, it's possible that scouts will take up their route again shortly. A nocturnal thunderstorm or an unforeseen encounter with a predator could compel a flock to move abruptly in a whole other direction. On a gorilla trekking excursion, it is quite rare for tourists to miss the apes.
Your ranger will instruct you to abandon everything but your camera when you eventually come upon a gorilla family. Then, without endangering them, he will get you close enough to watch the gorillas closely. There are no barriers standing between you; only respect.
The gorillas have grown accustomed to human observers and are fearless when engaging in their normal activities, such as foraging, grooming, and resting. In fact, the little ones' constant curiosity in people and their playful demeanor try the patience of their teenage gorilla babysitters. It's lovely to witness the gorilla family in their peaceful state, but keep in mind that the family's imposing silverback male patriarch is keenly aware of your presence. We advise you to spend some of the time taking pictures, but set aside at least 20 minutes to simply observe the gorillas; you'll feel much more like you've seen them in their natural environment.
Can I Touch Gorillas?
Without a doubt, no. Despite the fact that we entirely comprehend the urge to reach out and embrace a cute newborn. First off, because they are wild creatures, you run the risk of being seriously hurt because they are powerful and unpredictable. In addition to being very vulnerable to human diseases, gorilla populations are already gravely threatened by logging, poaching, and human encroachment on their natural habitat. You are not only not allowed to engage with them, but you may also be required to wear a face mask in specific situations and maintain a constant distance of at least seven meters (22 feet) from them. Make sure you are in perfect health before you visit and take steps not to pick up any diseases because you won't be able to go on a gorilla trek if you're sick.
To avoid upsetting the gorillas, keep in mind that you are only permitted to spend an hour with them after you locate them. The opportunity to witness these creatures in the open is quite rare, so don't spend your entire time behind a camera. Instead, put your camera down after a few minutes and simply observe them.
Do I Have to Use a Porter While Trekking?
Even if you are well enough to handle the terrain, altitude, humidity, and daypack on your gorilla walk, we strongly advise you to utilize a porter if their services are made available to you. You will be supplying a living for a number of villagers in the neighborhood for a small sum of money—roughly $20.
Former poachers are frequently porters. Many will be compelled to return to finding and capturing or murdering gorillas for bush meat or the illicit wildlife-trafficking trade if they can't find work or make a living in the gorilla conservation field. Poaching syndicates' rewards can be quite profitable for underprivileged communities with few other options for making a life. It is preferable to kindly accept their assistance, pay the cost (which will be equivalent to a few coffees back home), and contribute to the ongoing preservation of gorillas.
Keep in mind that every person in Africa with a legal job provides for seven to nine more people. Without as much participation from people as possible, conservation efforts cannot be successful, so the more porters you can recruit, the better.
How Much Does Gorilla Trekking Cost?
Your gorilla trekking permit may cost anything from 700 to 1,500 USD per person, depending on where you go. These funds directly support the preservation of these primates and their natural habitat. Your gorilla trekking vacation's overall cost will vary depending on a number of variables. In addition to where and when you are traveling, other expenses include your lodging, transportation, meals, and other inclusions.
It's like asking if breathing is required to question if going to see the gorillas is worth it. Definitely, yes! Gorilla trekking is a luxury that only a select few have the opportunity to enjoy, but it is something that everyone should do!
How Fit Do I Have to Be?
The more fit you are, the better for any rigorous activity. However, this does not imply that in order to go gorilla trekking, you must be able to bench press three times your body weight or compete in a triathlon.
The trekkers are sorted into groups based on their age and fitness ability, and those who are older and less fit are typically assigned to the gorilla family that is closest to the beginning location. You won't be separated from family or friends, but you will need to slow down to the pace of the slowest hikers in order to maintain the group's safety. This is the hiking equivalent of the golden rule.
The group that is farthest away will be located by the fittest or youngest members. Your guides will pause when necessary for a break, to drink water, to take in the scenery, or even to have a snack. They are very skilled at gauging how the group is doing. Water and sometimes energizing foods like roasted cashews or peanuts, bananas, apples, chocolate bars, muffins, miniature sandwiches or bread rolls, and regional specialties like "rolled eggs," a type of cold omelette, are included in packed lunches.
Trekking is always more convenient during the dry season. Mud can make routes slick and the hike more difficult during the rainy season. Additionally, primates may seek shelter from the rain in nests or trees, making them more elusive and difficult to spot. Bring along a pair of compact binoculars to get a clear view of their facial expressions and antics.
Additionally, some gorilla families will be moving rather than lounging around, chewing leaves, and soaking up the sun. You'll need to be able to keep up with them because they are much more suited than we are to traveling through their jungle habitat.
When to Go Gorilla Trekking
Although gorilla trekking is thought to be a year-round sport because Uganda and Rwanda have similar climates, the optimum time to visit the rainforests is during one of the two dry seasons. The first one lasts about from mid-December to the end of February, while the second one lasts from early June to the end of September. While these times are the most comfortable for trekking, the weather is still very humid, wet, and muddy (so remember your gaiters!).
The tropical rainforest of the Congo Basin has three distinct seasons that are best described as wet, wetter, and wettest since rain is a crucial component of its delicate ecosystem. Congo's "low rainfall" season, which lasts from June to September, and the "gentle rainfall" season, which lasts from December to February, are the best times to go gorilla trekking. The driest and coolest months of the year are generally regarded to be July and August.
What to Pack for a Gorilla Trekking Trip?
Wearing long-sleeved shirts and pants is advised to prevent scratches and mosquito bites while your gorilla trek through dense rainforests. Choose light, breathable clothing because getting to the gorillas will frequently require a difficult trek.
Long-sleeved shirt
Warm jersey
Long trousers, preferably waterproof
Waterproof hiking boots
Rain jacket
Hat
Multiple pairs of socks
Gardening gloves
Insect repellent
Camera (but please note that flashlight photography is strictly prohibited)
Important Gorilla Trekking Tips
The guidelines are largely the same whether you go gorilla trekking in Uganda, Rwanda, or the Democratic Republic of the Congo. Anyone who wishes to go gorilla trekking must first obtain a permit. This is done to safeguard the animals since there are a finite amount of permits available, the permitted group size is limited, and each group is only permitted to interact with a gorilla family for one hour each day.
In Uganda, a permit will set you back about 700 USD. It costs about $1,500 USD in Rwanda (as of May 2022). The money from these permits is used to safeguard these species in the respective nations.
Facts About Gorilla Trekking in Africa
Trekking for gorillas in a high rainforest frequently entails hours of trudging through the thick bush while being trailed by a scout who uses a machete to cut a way through the undergrowth. The guides make sure you take lots of breaks, so you should be at least walking fit and equipped for a challenging situation. We advise wearing well-worn hiking boots that cover your ankles, thick outer socks made of cotton, and knee-high gaiters. You will not be permitted to embark on a gorilla trek if you have a cold or any other contagious sickness because gorillas are very susceptible to human infections.
Where Can You Go Gorilla Trekking in Africa?
Land of a Thousand Hills: Gorilla Trekking in Rwanda
Rwanda is frequently referred to as the "Land of a Thousand Hills" or the "Switzerland of Africa" due to its volcanic peaks and heavily forested slopes. A birder's paradise, it is one of the most well-liked locations for gorilla trekking and is home to over 700 different species of birds.
Gorilla Trekking in Volcanoes National Park
One of the best spots in Rwanda to go gorilla trekking in Volcanoes National Park. It's also the easiest park to get to because it's only a two-hour drive from the airport in Kigali, the nation's capital.
This is where Dian Fossey began her research on mountain gorillas since it protects the Virunga Mountains' Rwandan portion. It also serves as the backdrop for the book and movie "Gorillas in the Mist." It's a must-see because it is home to approximately 400 critically endangered mountain gorillas. You can also expect to witness the golden monkey, about 200 different bird species, and other animals including the elusive elephant and buffalo herds.
Read Reviews About Gorilla Trekking in Volcanoes National Park
The Pearl of Africa: Gorilla Trekking in Uganda
Uganda also offers gorilla trekking opportunities. It is referred to as the "Pearl of Africa" and is one of the most distinctive and biodiverse nations in the world. There are 13 different species of primates that can be found here, some of which are unique to this region. It is a nature enthusiast's paradise with 330 animal species and more than 1,000 different bird species as well.
Gorilla Trekking in Bwindi Impenetrable National Park
The most visited tourist destination in Uganda is the Bwindi Impenetrable Forest National Park, which is situated in the southwest of the nation. It is a UNESCO World Heritage Site and is situated on the Democratic Republic of the Congo border.
Along with the 400 or so mountain gorillas that call this area home, there are 120 different animal species, including bushbuck, forest duiker, L'Hoest monkeys, olive baboons, and black and white colobus monkeys. There are also 220 different butterfly species and 350 different bird species. If you're very fortunate, you might see some woodland elephants.
Read Reviews About Gorilla Trekking in Bwindi Impenetrable Forest National Park 
Gorilla Trekking in Mgahinga Gorilla National Park
The smallest national park in the nation may be Mgahinga Gorilla National Park. However, we can guarantee you that in this instance, little packages really do contain explosives. It is surrounded by the Volcanoes National Park and the Virunga National Park, which are both parts of the Virunga Conservation Area between Rwanda and the Democratic Republic of the Congo. You can anticipate witnessing a diverse range of creatures in addition to mountain gorillas, such as the golden monkey, blue monkey, golden cat, leopard, and other bird species.
Read Reviews About Gorilla trekking in Mgahinga Gorilla National Park
Africa's Rainforest: Gorilla Trekking in Congo
The Congo River, the second-largest and deepest river in the world, is where the name of the nation comes from. This country is excellent for trekking because it is less well-known than other primate trekking locations, which allows for greater exclusivity and availability.
Lowland Gorilla Trekking in Odzala-Kokoua National Park
Northwestern Congo is home to Odzala-Kokoua National Park, which is situated right in the middle of the second-largest tropical rainforest after the Amazon. You can observe forest elephants, western lowland gorillas, and more than 444 different bird species here.
Mountain gorillas are larger than these lowland gorillas, have longer hair, and have shorter arms as their main distinguishing characteristics. In comparison to mountain gorillas, which can only survive at high altitudes, lowland gorillas are also more likely to be sighted in trees and inhabit the flatter, densely forested terrain.
Mountain Gorilla Trekking in Virunga National Park
Mountain gorillas live in one of the most biodiverse regions in the world, the Virunga National Park, Africa's first national park, and a UNESCO World Heritage Site. Imagine a huge savannah plain, lava lakes, and a dense forest.
You can also embark on a wildlife safari across the nearby savannah plains to see creatures like lions, buffalo, hippos, and elephants in addition to your gorilla trekking adventure in the Democratic Republic of the Congo.
Read Reviews About Gorilla Trekking in Virunga National Park

Mountain Gorilla Trekking In Virunga National Park, Congo DRC

Splash Splash Gorilla Trekking in Congo
Destinations for The Best Gorilla Trekking Safaris in Africa
A selection of our favorite places for The best gorilla trekking safari in Africa