Luxury Zambia Tours Safaris, Packages, All-inclusive & Tailor-made.
Luxury Zambia Tours Safaris, Packages, Vacations, Holidays, Trips, All-inclusive & Tailor-made. Zambia offers a truly unforgettable luxury safari experience. Plan a bespoke holiday with The Bespoke African Safari Co. and visit Zambia's most famous destinations.
Zambia, located in Africa's heartland, is a verdant oasis of national parks whose rivers and wetlands draw an incredible array of wildlife. Animals like elephants, lions, wild dogs, and hyenas are frequently observed, and others like leopards can be found resting in the shade. Half of Victoria Falls is located within Zambia, so you can see it either before or after your safari. Whether you choose to spend your time looking for the Big Five or seeking out more rare wildlife, our specialists will use their personal safari experiences in Zambia to help arrange your trip.
Zambia is famous for more than just its game drives; it also pioneered the modern walking safari, and its guides are among the best in Africa. As you hike through the bush, they will teach you how to keep an eye out for wildlife, recognize birds by their songs, and even find new species of insects.
"Zambia: Country Profile"
Zambia is home to emerald green national parks with abundant crocodile, elephant and hippo populations.
Luxury Zambia Tours & Safaris
Our Zambia safari tours are all personalized to fit your preferences and financial constraints. The itineraries provided below are just a taste of what a safari holiday can provide.
You may find the perfect safari by using the filters on this page. Our vacations fall into three distinct price points: "Value," "Classic," and "Luxury." Budget around $4,000 to $5,000 per traveler for Value excursions, $7,000 to $8,000 per person for Classic excursions, and above $10,000 per traveler for Luxury safaris.
Contact our safari experts right away to begin organizing the perfect trip for you.

Is Zambia -The Best Safari Experience!
Luxury Zambia Tours and Vacations with a Private Guide
Featuring some of Africa's most remote and harsh wildlife areas, including the spectacular Victoria Falls, this landlocked country is an exceptional safari destination.
Due to its extremely low population, Zambia is home to some of Africa's most beautiful landscapes and undisturbed animal habitats, making it a popular destination for safaris.
Zambia has a fairly nice climate, however the river valleys are typically hotter and more humid.
These tours serve as examples of possible itineraries for your safari to Zambia. Use them as ideas, but remember that every trip is different.
Kruger, Victoria Falls and Delta
Days: 10 | Nights: 9
The 10 Days A Complete Kruger Victoria Falls and Okavango Delta Itinerary Guide. Discover Southern Africa's most iconic destinations in one tour – Kruger Victoria Falls & Okavango Delta.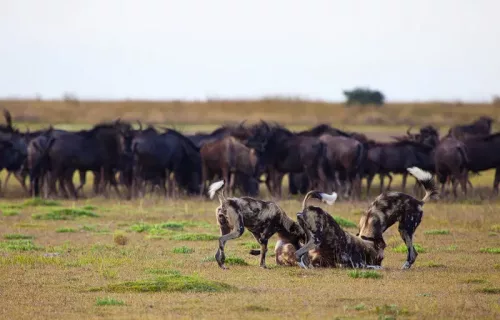 Zambia And Rwanda Safari
Days: 14 | Nights: 13
14 Days Luxury Gorilla Trekking in Rwanda and Zambia Safari. Experience walking safari in Zambia and gorilla trekking in Rwanda. Visit Victoria Falls & Volcanoes National Park.
Zambia Travel News, Stories & Articles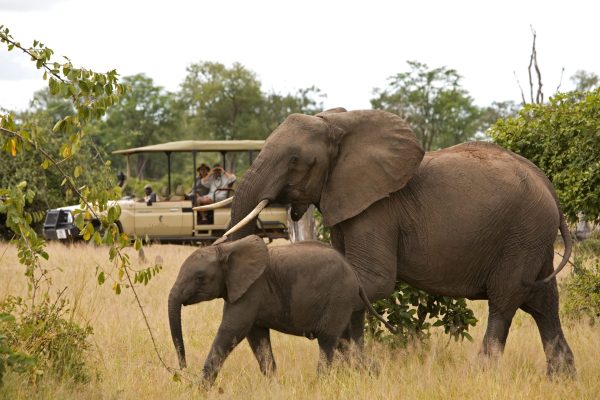 Zambia Tourism
The term "tourism in Zambia" refers to visits to the African country of that name. In Zambia, tourism is a rapidly developing sector of the economy. In addition to its more than 2500 lions, Zambia is home to several natural wonders such national parks, rivers, lakes, and waterfalls. Several tourism agreements have been reached between Zambia and other countries, including Uganda and Kenya. The Ugandan government has recognized Zambia as an example of success in the African tourism industry. To improve the marketing of Zambia's tourism business, the Zambia Tourism Agency (ZTA) has collaborated with the government, through the Ministry of Tourism, and the commercial sector.