All-Inclusive African Flying Safari Adventures + Destinations
African Flying Safari Adventures; What makes an African Fly-in safari so special? A fly-in safari in Africa is appealing for more reasons than only the opportunity to travel in style, save time, and move quickly from a bustling city to the heart of the African savannah. In order to give you a preview of what's to come, you also get to experience a bird's-eye view of the continent!
When you take an African fly-in safari, you can watch the game from a whole different angle because the plane will frequently swoop low so you can see wildlife. Not to add, traveling by plane allows you to visit some of Africa's most distant and unexplored regions, where there are few (if any) people and plenty of animals.
Tailor-make your African flying safari Adventure
One of the finest experiences in life is traveling through Africa. Just ask any of the 140+ happy visitors we've had on our continent! You've come to the perfect location if you don't want to settle for anything less than the best experiences while you're in Africa.
We specialize in tailor-made African safaris because we are Africa's Leading Safari Company. Each safari is therefore distinct and tailored to your tastes and wish list. Our travel specialists have also explored every corner of Africa in search of the best experiences possible so they can share their knowledge with you and ensure that your safari is flawless. The best way to experience our homeland is on an African flying safari. Get in touch with our travel specialists right away to begin arranging!
Our African Camping Safari Itineraries that might interest you
Not sure where to start? Our best-selling African Camping safari tours are here to get you going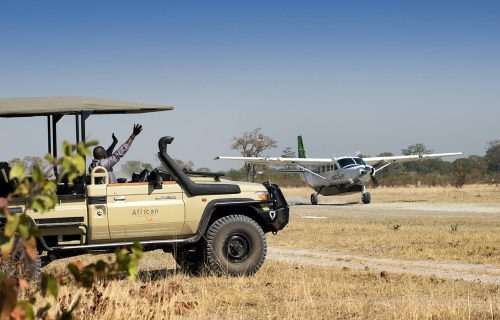 This 18 Days Flying Safari in Rwanda Botswana and Mozambique (Gorillas & Wildlife). Experience mountain gorilla safari, big game safaris, and island adventures.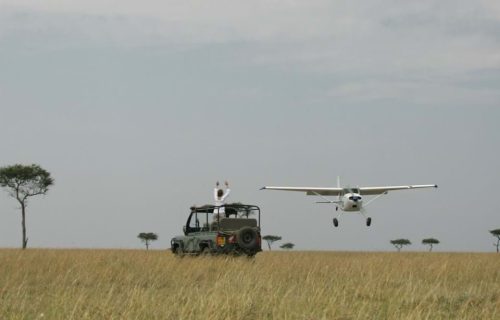 Experience Gorilla Trekking and Great Migration in this one-of-a-kind luxury bucket list Gorilla Trekking and Great Wildebeest Migration Safari showcasing.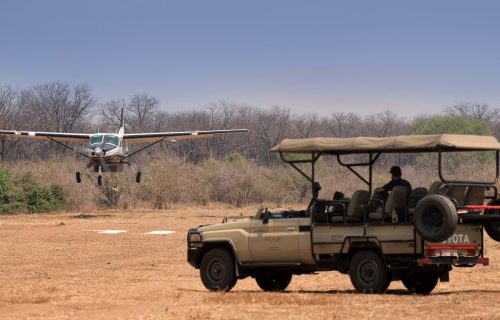 This immersive 9 Days Great Migration flying Safari in Tanzania will take you to four of its most scenic & biodiverse regions – Arusha, Tarangire, Ngorongoro, & Serengeti.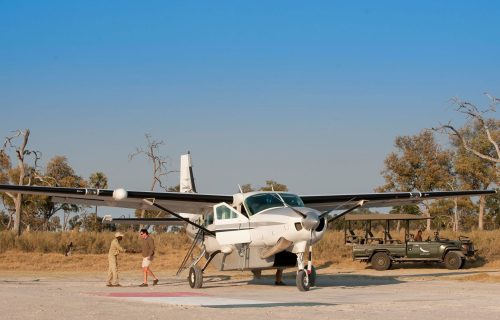 Victoria Falls,  Botswana Safari, and Mauritius – Experience the water worlds of Botswana on boat safaris in Chobe and at the Okavango Delta, and spend time relaxing days on the beaches of Mauritius.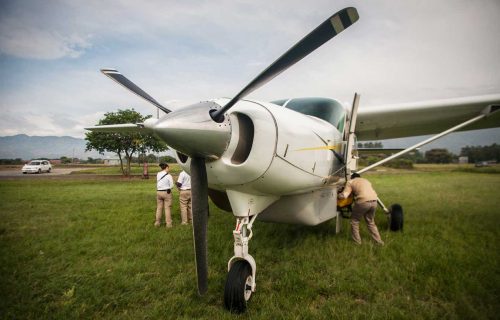 8 Days adventure flying safari to Uganda are endangered mountain gorillas and fascinating chimps. Track and observe habituated primates in the beautiful green Kibale Forest, Queen Elizabeth, Bwindi National Park.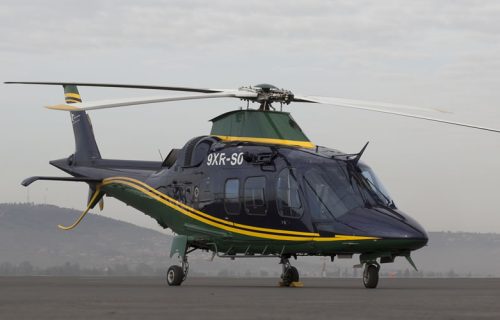 Icons of Tanzania and Rwanda Safari are Serengeti Safari and Rwanda Gorilla Trekking. This 13 Days Honeymoon is Luxury flying to Tanzania and Rwanda Safari has all the ingredients required to create a Romantic Safari masterpiece.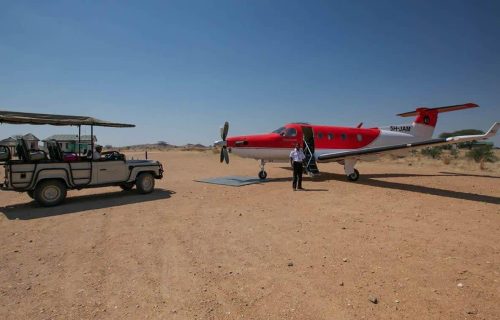 11 Days Flying Safari to Masai Mara Serengeti Zanzibar takes to Kenya's Masai Mara and Tanzania's Serengeti in search of predators and prey followed by a blissful seaside stay on the exotic Island of Zanzibar.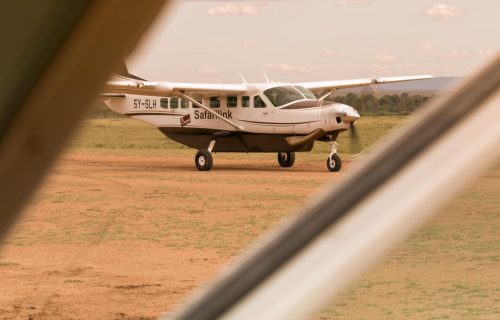 The 5 Days Flying safari to Masai Mara and Amboseli begins with a visit to Amboseli National Park, located at the foot of Mt Kilimanjaro and noted for its large game and picturesque splendor. Following a two-night.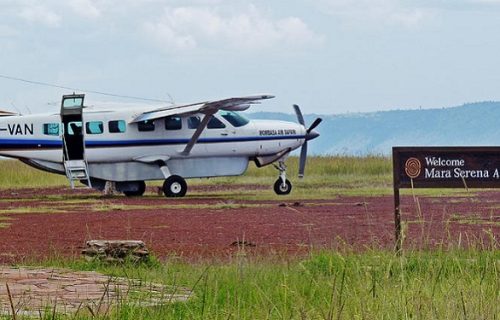 3 Days Masai Mara flying safari from Nairobi or Mombasa provides you a fantastic opportunity to observe the Africa Big Five, cheetah, serval, hyena, bat-eared foxes, black-backed and side-striped jackals, hippo.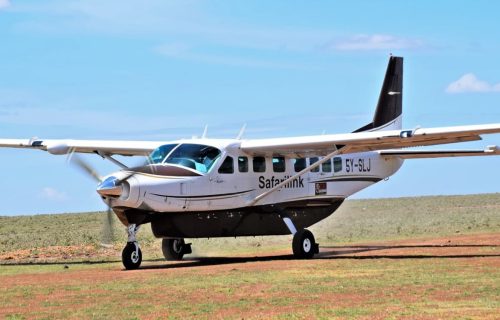 A Luxury 2 Days Masai Mara Flying safari to the world-renowned Maasai Mara National Reserve, unquestionably Kenya's richest wildlife reserve, surrounded by spectacular landscapes.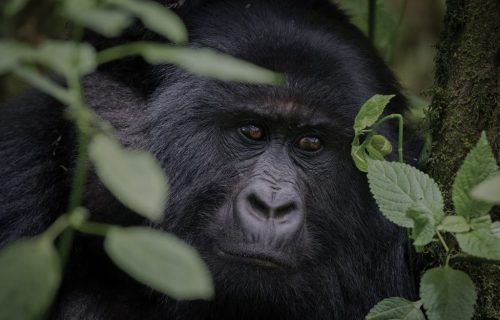 Rwanda and Madagascar flying safari combine Mountain Gorillas in Rwanda and Lemurs and beaches in Madagascar. Rwanda & Madagascar Primate Safari offers to track the largest primate.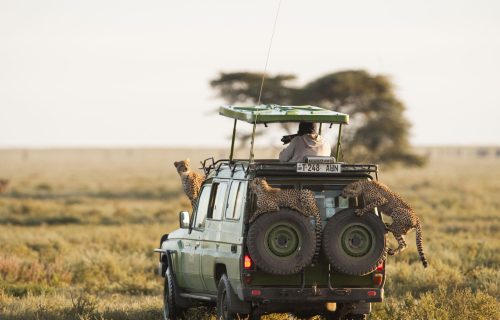 10 Days Rwanda and Tanzania fly-in safari combines tracking mountain gorillas in Volcanoes, Rwanda, Chimpanzee trekking in Rubondo Island National Park, and Serengeti.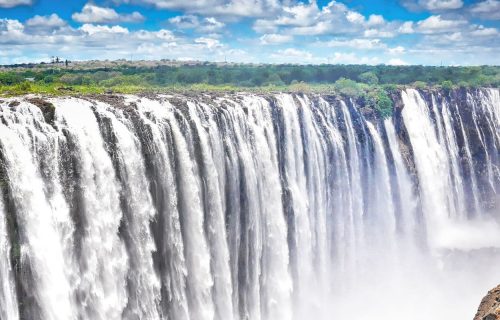 12 Days Gorilla Trekking and Victoria Falls Safari. Track mountain gorillas on the slopes of extinct volcanoes in Rwanda before continuing south to Zimbabwe for a walking safari in Mana Pools.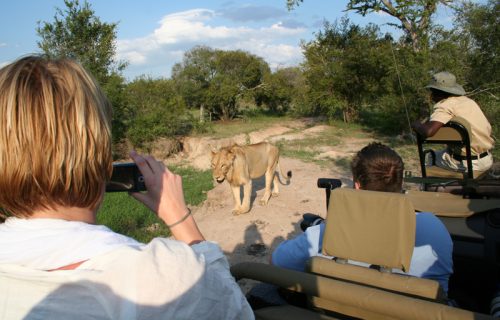 13 Days South Africa and Madagascar Safari in Cape Town by exploring the city, surrounds, and Winelands before heading to the world-famous Sabi Sands for some Big Five safari. From there head across to Madagascar.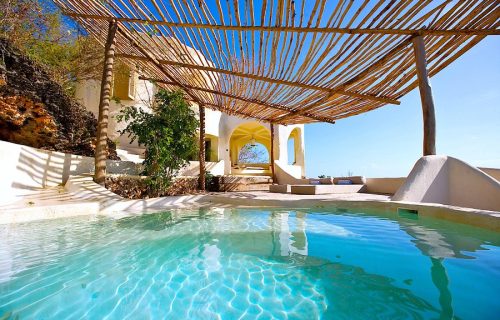 12 Days Rwanda Tanzania Zanzibar flying Safari Package offers Gorilla Trekking, a Tanzania Safari, and a beach holiday in Zanzibar. Track the mountain gorillas twice in Rwanda before flying into the Serengeti.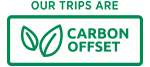 Travel lightly with Kabira Safaris. We've offset the main sources of carbon emissions from this trip on your behalf, including transport, accommodation & waste.
The highlights of an African fly-in safari
You save time traveling from one destination to the next
With an African flying safari, you get to see a different perspective of Africa
Bird's-eye view of landscapes and well-known landmarks
Travel in style and skip the bumpy 4×4 rides
You can fit in more stops on your itinerary
A jet safari adds a layer of luxury and thrill
You can familiarise yourself with the destination you're about to explore
What are the best fly-in safari destinations in Africa?
African Flying safaris are well-liked for a reason, particularly for those remote and far-flung locales like Namibia, Botswana, and East Africa. Here are a few of the top places to go on a fly-in safari to really improve your experience.
In Namibia, a fly-in safari just makes sense. An African flying safari saves you from long, jarring drives through one of the least inhabited nations on earth with unspoiled scenery. It also allows you to travel between locations much more quickly. Some places, like the Skeleton Coast, are also best seen from above. It's a shipwreck cemetery and a must-see while visiting Namibia because it's where the ocean meets the desert.
The best safari locations in Botswana are notoriously challenging to get to. Unless, of course, you arrange a fly-in safari in Botswana. A safari ideal is to fly directly to your lodge and marvel at the aquatic web with abundant of species in places like the Okavango Delta, the largest inland delta in the world. Plus, it's frequently the sole option for transportation, so it makes sense.
You feel small compared to East Africa's expansive landscapes and the endless blue sky. Additionally, visitors from all over the world are drawn to Kenya, one of its safari's crown jewels. A fly-in safari in Kenya allows you to observe the vast number of animals moving over the plains from above, as the Maasai Mara National Reserve serves as a stopover for a portion of the yearly Great Migration.
The Serengeti, ah. A thriving wildlife paradise and another breathtaking location for the yearly Great Migration. It is amazing enough to see these volcanic grasslands, forests, outcrops, and rivers winding amongst them from above. But when you include in the millions of animals that make it home, a fly-in safari in Tanzania will leave you to overcome with amazement and ecstasy!
You may get right to the exciting part with a fly-in safari in Kruger National Park. It enables you to fly directly to your opulent lodge in a private game reserve like Sabi Sand, in other words. You won't have to cope with the masses of other eager visitors to this well-known site because it's the most exclusive way to travel in this Big 5 safari region.