Luxury Southern Africa Safaris | Tailor-made Tours to Southern Africa
Our Luxury Southern Africa Safaris are tailor-made. Let our Southern Africa tour packages inspire your Southern Africa journey. Get free, no-obligation advice and start planning your Southern Africa Tour today.
Tours to Southern Africa not only show you the country's eclectic cultural mix and widely varied landscapes, but it also offers you excellent safari game viewing. Travel in open four-wheel-drive vehicles for unobstructed views of the bush. Stay in some of the greatest luxury lodges in the nation when on a safari in Southern Africa with the chance to see animals right outside your door. Visit the Cape Winelands for a unique experience and try different South African wine types. Discover opulent hotels, a stunning harbor, and the best dining and shopping in Cape Town.
Inspiring Southern Africa Safari Destinations
Not sure where to start? Our best-selling Southern Africa Safari destinations are here to get you going
Botswana Tour Packages
Southern Africa's Premier Wildlife Destination
Botswana is one of Africa's top tourism destinations because of the incredible variety of scenery and wildlife it has to offer. Numerous Travel Experts at Rhino Africa have first-hand experience of the diverse places to visit in Botswana, such as the Chobe National Park, the Okavango Delta, and the ethereally stunning Makgadikgadi Pans.
Mozambique Tour Packages
One of Southern Africa's Best-Kept Secrets
Do you need any more justifications to visit Mozambique? The country has over 2,500 km of virgin tropical islands that offer stunning diving and snorkeling locations within protected Marine Reserves, as well as a rich and fascinating history.
Namibia Tour Packages
Desert and Dreamlike
Namibia, a country in southern Africa's west, is incredibly diverse and contrasted. Its size is double that of Germany and it has the second-lowest population density on the planet.
South Africa Tour Packages
The World in One Country
We can bet that South Africa checks the majority of the items on your list of things to do or see while on vacation. Indulge in rich culture and world history, unwind on a beach, go on a photographic wildlife safari, travel through stunning scenery, and explore the countryside while sipping award-winning wine—South Africa has it all and more.
Madagascar Tour Packages
Where Rainforests Meet Exotic Beaches
This intriguing micro-continent, located in the middle of the ocean and off the beaten path, is home to stunning cities, intriguing people, lush rainforests, rare species, and tropical beaches. Many tourists travel to Madagascar in pursuit of the rare fauna that calls this island home, particularly the 50 different kinds of lemurs.
Zambia Tour Packages
A wealth of Wildlife & Wonders
Despite being a fantastic travel destination, Zambia is typically not as high on travelers' lists when considering trips to Southern Africa as it should be. It truly provides a top-notch safari experience. Zambia offers a distinctive and captivating African experience.
Seychelles Tour Packages
Luxury Indian Ocean Island
Northeast of Madagascar, Seychelles is an archipelago of more than 100 (mainly deserted) islands off the coast of East Africa. Granite-backed hills that rise from the sea are encircled by talcum-powdered beaches and azure waters, and they are covered in dense tropical forests.
Zimbabwe Tour Packages
The Heart of a True, Authentic Safari Experience
Zimbabwe is most recognized for its wide variety of attractions, rich cultural heritage, a profusion of animals, and friendly population. It is one of the most underappreciated nations in Africa and is home to an incredible five UNESCO World Heritage Sites, among other treasures. These include Victoria Falls, Great Zimbabwe, Mana Pools National Park, Matobo National Park, and Khami Ruins.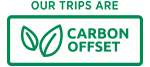 Travel lightly with Kabira Safaris Africa. We've offset the main sources of carbon emissions from this trip on your behalf, including transport, accommodation & waste. Learn about our Responsible Travel Policy.
---
Tailor-Made is Our business.
Our Southern Africa Safaris are like the spots on a leopard's coat – each one is different. We'll tailor-make your Southern Africa Safaris to suit your individual needs rather than simply asking you to choose.