Luxury Uganda Tours Safaris, Packages, vacations, All-inclusive & Tailor-made
Luxury Uganda Tours Safaris, Packages, vacations, All-inclusive & Tailor-made. Uganda offers a truly unforgettable luxury safari experience. Plan a bespoke holiday with The Bespoke African Safari Co. and visit Uganda's most famous parks.
Uganda is full with exciting opportunities, but its lack of infrastructure means that visitors should go on a guided trip or safari if they want to see the country at its best. You can choose from short, intense gorilla trekking hikes into Bwindi Impenetrable Forest, longer safari tours that focus on savannah wildlife, primates big and small, and adventure activities like white-water rafting on the Nile and mountain trekking, or any combination of these.
Luxury Ugandan tours and safaris aren't for the faint of heart, though; the roads aren't fantastic, it rains frequently, and getting from one place to another can take a long time. While gorilla trekking in Uganda's dense jungle may be high on everyone's bucket list, it's not for the faint of heart. However, a face-to-face encounter with a mountain gorilla is an experience of a lifetime.
Our Luxury Uganda tours and safaris range from budget-friendly to luxurious, and if you don't see what you're looking for, one of our East Africa Safari Experts would be happy to customize a trip for you.
"Uganda: Country Profile"
Many travel to Uganda to catch sight of the mystical, mountain gorillas living in the dense forests.
Luxury Uganda Tours & Safaris
Our Luxury Uganda tours and safaris are all custom-made to fit your schedule and price range. The itineraries shown here are just a taste of what a safari vacation can provide.
These are some of our most well-liked safari packages in Uganda; utilize the filters to choose the perfect one for you! We have designated a "Value," "Classic," and "Luxury" price point for each of our tours. Budget around £3,000–£4,500 per traveler for Value excursions, £6,500–£7,500 for Classic excursions, and over $9,000 per traveler for Luxury safaris.
Contact our safari experts right away to begin organizing the perfect trip for you.

Gorilla Trekking in Uganda – What Happens…
Luxury Uganda Tours and Safaris with a Private Guide
We take a holistic approach to planning the finest safaris in Uganda by combining the top resorts, activities, and safari regions. Uganda, sometimes known as the "Pearl of Africa," is a fantastic place to go on safari in Africa. The sheer abundance of safari treats can make culling necessary.
Optimal Choices Safaris in Uganda showcase the country's incredible diversity, from ethereal cloud forests to vast savannahs. The country's highlights may be enjoyed in other parts of East and Central Africa as well, but nothing else in the region can match Uganda for its warmth and wonder.
High-altitude trekking in quest of the critically endangered mountain gorilla or the equally mesmerizing chimpanzee viewing are two of the best experiences Uganda has to offer.
The grasslands of Queen Elizabeth National Park – among Uganda's top safari parks and reserves – give a counterpoint to these experiences, as does the hardly contained power of Murchison Falls. Lake Bunyonyi is a great place to escape the action and have some quiet time for reflection on your experiences.
Tented camps overlooking the savannah or cozying up to a lodge fireplace on a chilly evening in the mountains—Uganda's greatest safari lodges offer a wide range of experiences.
We've crafted the luxury safari itineraries in Uganda by capitalizing on the country's rich diversity to bring you encounters with monkeys, enormous herds of antelope, and local coffee farmers.
Every part of the country is easily accessible via light aircraft flights, and you can even take advantage of connecting flights to visit neighboring Kenya or Tanzania.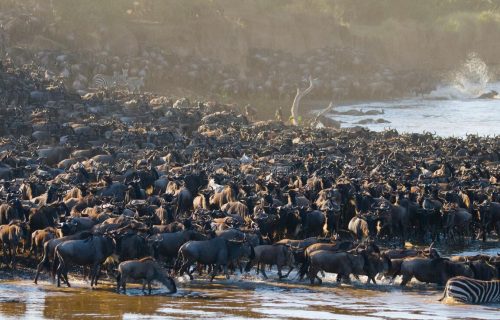 Uganda, Rwanda And Kenya Safari
Days: 13 | Nights: 12
This 13 Days journey through Uganda, Rwanda, and Kenya the Wild dreams come true. Enter the realm of the endangered mountain gorillas.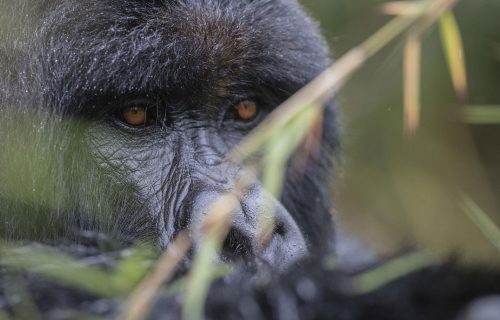 Uganda And Rwanda Safari
Days: 14 | Nights: 13
14 Days Uganda Rwanda Safari offers Primates tracking and Wildlife tours. Uganda and Rwanda are blessed with incredible primates including gorillas.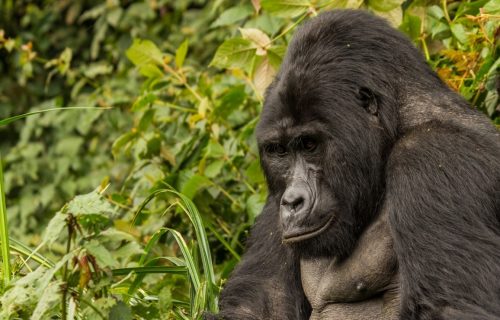 4 Days in Uganda Itinerary
Days: 4 | Nights: 3
4 Days in Uganda is Gorilla Trekking Bwindi & Wildlife Tour in Lake Mburo. Travel to Uganda and encounter one of the world's most endangered creatures.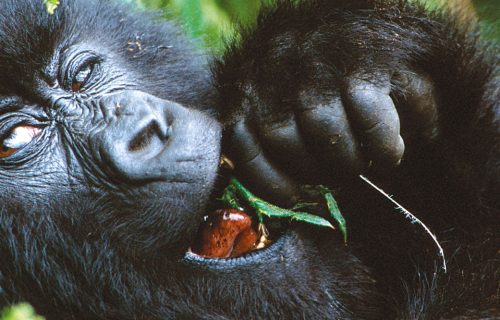 Bwindi vs Mgahinga vs Volcanoes
Days: 8 | Nights: 7
Get three chances to go Mountain Gorilla Trekking in Uganda and Rwanda. Begin with a Gorilla Trek in Bwindi National Park, then move on to Mgahinga Gorilla National Park.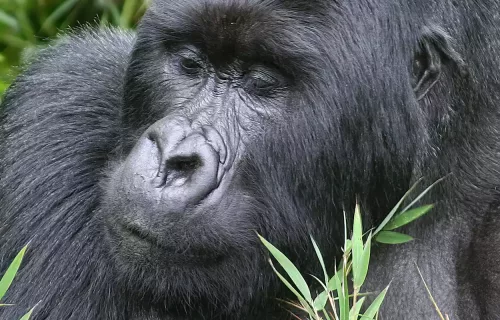 Gorilla Trek And Great Migration Tour
Days: 12 | Nights: 11
Experience Gorilla Trekking and Great Migration in this one-of-a-kind luxury bucket list Gorilla Trekking and Wildebeest Migration showcasing 4 iconic wildlife destinations.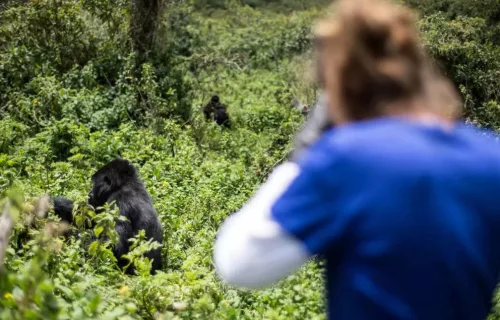 Gorillas And Tanzania Safari
Days: 15 | Nights: 14
The 15 Days East Africa Safari Package combines Rwanda and Tanzania. This Ultimate East Africa Safari see you visit four wildlife meccas in Rwanda and Tanzania.
Uganda Travel News, Stories & Articles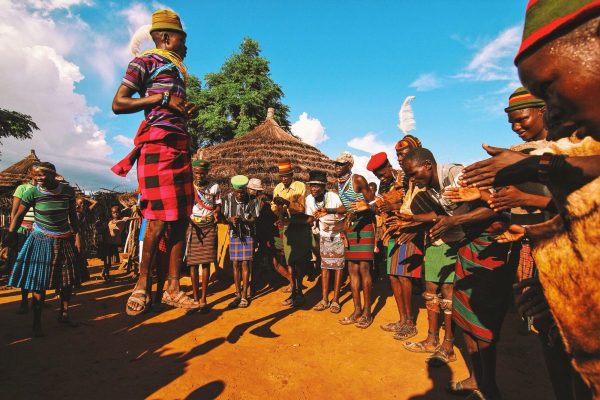 Uganda Tourism
Uganda's natural beauty and abundance of wildlife are major draws for tourists. In the fiscal year 2012-2013, it accounted for USh 4.9 trillion (US$1.88 billion or €1.4 billion as of August 2013) of Uganda's GDP, making it a large contributor to employment, investment, and foreign exchange.