Exciting 12 Days Congo Gorilla Trekking Safari – Lowland Gorillas
Exciting 12 Days Congo Gorilla Trekking Safari Adventure offers the best Lowland Gorilla Trekking to Odzala-Kokoua Park. The 12 Days Congo Gorilla Trekking Safari, Get off the beaten Gorilla tracks on this Lowland Gorilla Trekking Safari through the Congo and Central African Republic jungles.
Itinerary at the Glance: 12 Days Congo Gorilla Trekking
Days 1, 2, and 3: Gorilla Tracking, Odzala-Kokoua National Park
Days 4, 5, and 6: Lango Camp
Days 7, 8, 9, and 10: Sangha Lodge
Day 11: Mboko Camp, Congo
Day 12: Departure
Detailed Itinerary
Days 1, 2, and 3: Gorilla Tracking, Odzala-Kokoua National Park
When you arrive in Brazzaville, you will be met at the airport and assisted with your 2-hour direct flight to Odzala. It is a 3-hour road journey from Odzala through the woodlands of the Odzala-Kokoua National Park. When you arrive at Ngaga Camp, you will have the opportunity to meet the gorilla research team before supper. Enjoy your first night in the forests by listening to the sounds of nature.
This is your first gorilla tracking adventure. Before venturing into the forest in search of the gorilla family, your guide and the researchers will go over a safety briefing and will explain more about the gorillas you will be tracking. Following your briefing, you will venture into the wilderness in search of the family. Once you've located the gorillas, you have a maximum of one hour with them. This is done to minimize the impact on their daily lives and the possibility of them contracting infections from us.
Following your Gorilla Trekking Experience, you return to the resort for lunch, followed by a guided Forest walk in search of forest birds and animals. Enjoy river sundowners this evening.
Today is your second Gorilla tracking safari with the lodge's personnel. Return for lunch and spend time learning more about the Odzala gorillas with the gorilla research team. This evening, venture into the forest in quest of some of the jungle's nighttime inhabitants.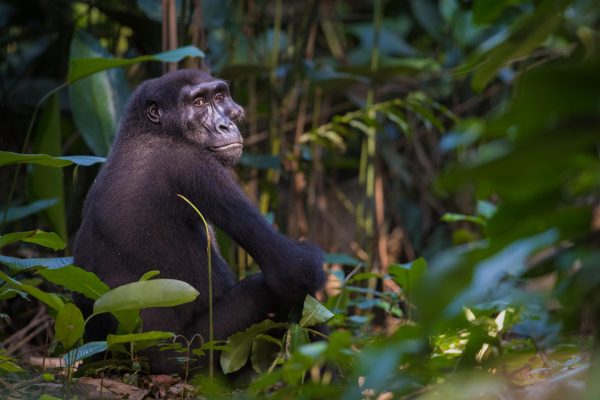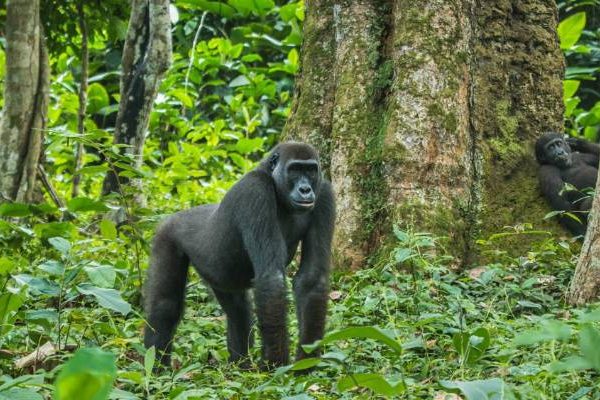 Days 4, 5, and 6: Lango Camp
You'll spend the morning relaxing in camp before traveling to Mboko Camp in time for lunch, after passing via Mbomo Village and the Odzala-Kokoua National Park. Kayaks are used to travel from here to Lango Camp and Bai along the Lekoli River. This afternoon is free for relaxation in camp, or if you're feeling adventurous, you can go on an exploration bai walk followed by sundowners.
Today you walk through the Forest and the bais. Bai treks are often wet walks since they pass across streams and lagoons, whereas Forest walks are generally dry walks.
This morning, your guides will lead you on a damp trek to the bai, where you will have breakfast while overlooking a clearing in the forest. Mboko Camp is accessible via a picturesque drive and a short walk along wooden walkways among the trees. This afternoon, you'll go on another forest walk before taking a riverboat.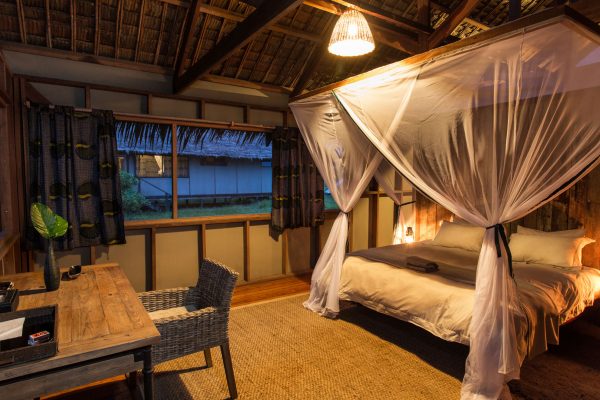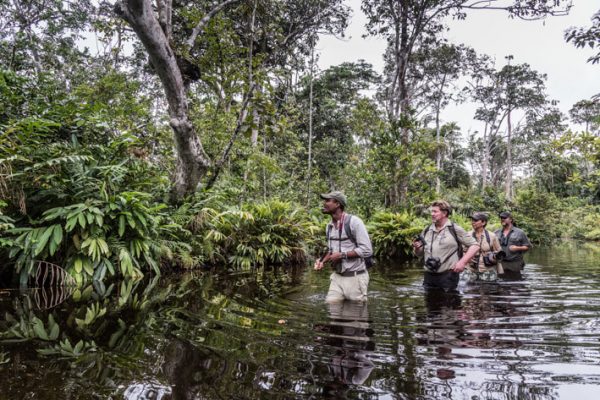 Days 7, 8, 9, and 10: Sangha Lodge
After breakfast, you will take a 40-minute flight to Kabo, followed by a short car drive to the boat station. It is a 4-6 hour boat ride up the Sangha River from here, going through the Sangha Tri-National Special Reserve. You have the afternoon free after arriving at Sangha Lodge.
The following three days are spent exploring the forests and bais surrounding Sangha Lodge. On one day, you spend the day at the research platform overlooking Dzanga Bai, where hundreds of forest elephants, buffalo, hogs, bongos, and other forest animals come out to feast on the minerals in the bais. This is certainly a once-in-a-lifetime experience that very few people get to witness.
The Ba'Aka people live in the forest, where they hunt and forage for sustenance. Today, you may learn more about their culture and way of life by accompanying them on a net hunting tour. They will also teach you about the medicinal applications of forest plants while you are in the forest.
Sangha Lodge's proprietors have worked hard over the years to persuade local populations that hunting for bushmeat is not sustainable, and they have frequently gone into local markets to rescue pangolins intended for the pot or illicit wildlife trade. They have recently established a pangolin study and rehabilitation center near the lodge, giving guests the opportunity to witness these highly uncommon species.
Other features at Sangha Lodge include forest hikes to observe some of the Congo Basin's largest trees, walks to local waterfalls, and night forest walks in search of the jungle's nocturnal inhabitants.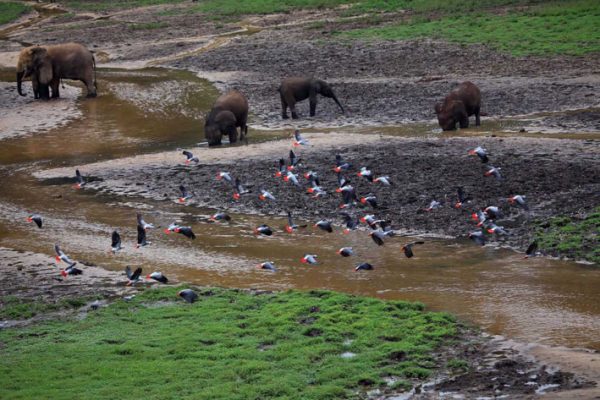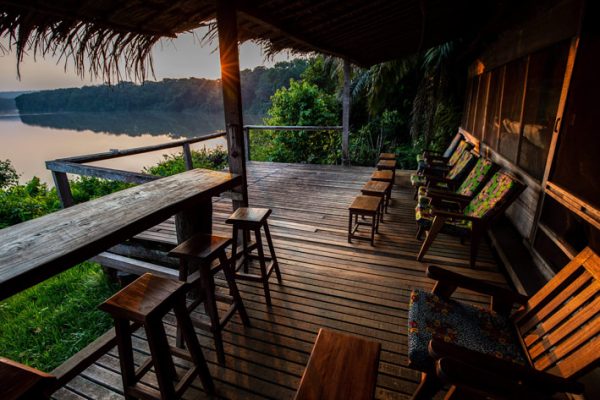 Day 11: Mboko Camp, Congo
Today you begin your journey back to the Republic of Congo with a 4-6 hour boat ride down the Sangha River followed by a short flight to Mboko Camp. Enjoy a final forest stroll this afternoon, followed by sundowners on the Lekoli River.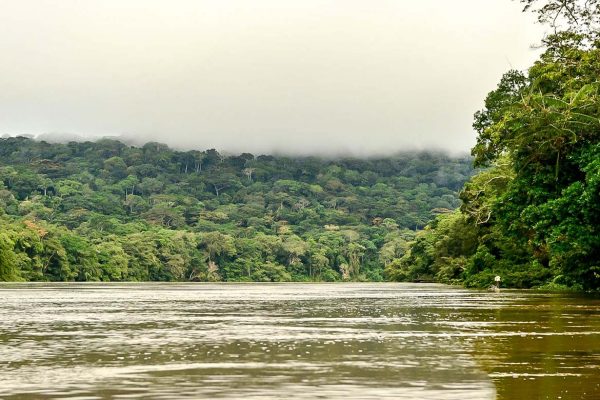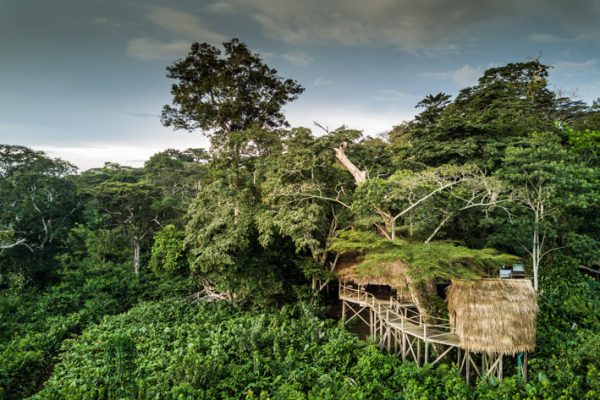 Day 12: Departure
After breakfast, you catch your aircraft back to Brazzaville in time for your onward travel home.
End of the 12 Days Congo Gorilla Trekking
Essential Trip Information
Want an in-depth insight into this 12 Days Congo Gorilla Trekking Trip? Essential Trip Information provides, visa info, How to get to Congo, the Best Time to visit – pretty much everything you need to know about this adventure and more.
Let's Plan your Congo Gorilla Trekking trip – 12 days
One of our Safari Experts will get back to you within 2 – 4-hours.