Exclusive Private African Safaris and Tours + Destinations
Tailor-made Private African safaris – exclusive African safaris. For African safari honeymoons, families, and small groups of friends looking for African private safari experiences, we would be happy to recommend our favorite exclusive Private African safaris. We are also familiar with private aircraft options and specialist guides who, whether you have an interest in photography, gorilla trekking, wildebeest migration, or birds, can take your trip to the next level!
Each private African safari is unique – from just a few nights in one location to several weeks flying by between Africa's iconic safari areas. By choosing exclusive-use safari properties families can often travel with children of any age. With private aircraft, you can fly directly between safari destinations. With your own private guides and chefs activities and meals are based on your requirements. Enjoy Africa at your own pace and in your own style. With our low price guarantee, Private African Safaris you can't afford to!"
Tailor-make your Private African Safaris
Private vacation packages are possibly the best way to experience Africa's villas in the cities, countryside, and beaches. Aside from your lodging, every other aspect of your unforgettable trip is private, including the charter plane you use to travel between camps or airports, your guide who will help you track down that elusive leopard, your vehicle so you always have the best seat and view, and all the optional activities you choose to participate in, like cultural tours, helicopter flips, bush picnics, and even wine tastings.
Our luxurious, all-inclusive African vacations are made specifically for you and your traveling companions — do you have young children or elderly parents, for instance — and will put you up in villas with panoramic views, private swimming pools, sunny gardens, and all the extras, like round-the-clock security, parking, Jacuzzis, and fully equipped gourmet kitchens. In addition, a group of committed employees, including chefs, housekeepers, butlers, and even nannies and childminders, provide service for each villa.
Everything comes together to provide a fantastic trip: a retreat for you and your family where every day is expertly managed. It's the best method to truly understand "Hakuna Matata" (no worries).
Our Private African Safaris might interest you
View some of our exclusive private African safaris, below for ideas, then get in touch to begin planning your own. These are only a few examples; we'll work with you to plan an all-inclusive private African safari tailored specifically for you, no matter where you wish to go or what your shared interests are.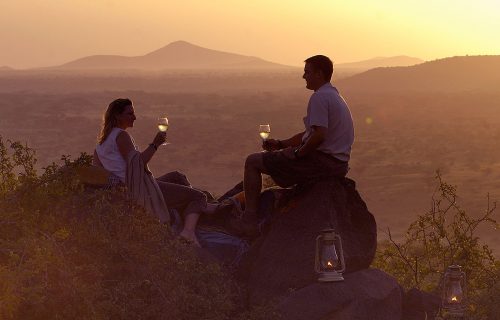 Africa is a luxury couple's dream honeymoon destination because of its incredible gorilla trekking safaris, wildlife, spectacular scenery, friendly people, traditional culture, and beautiful beaches.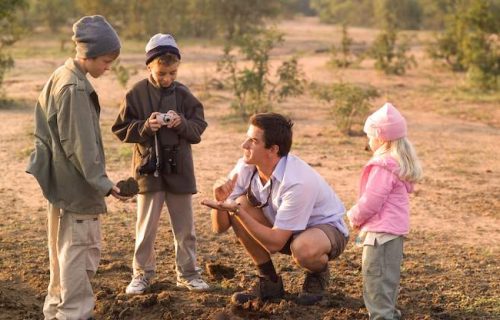 A private family African Safari is a great way to spend quality time with your family, kids, and those you love. Enjoy the perfect Family African Safari Packages, planned by true safari experts.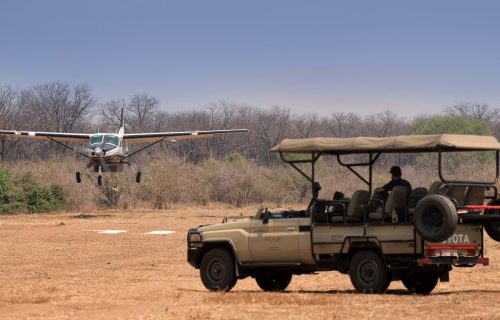 Private African Flying Safari Adventures; What makes an African Fly-in safari so special? A fly-in safari in Africa is appealing for more reasons than only the opportunity to travel in style, save time.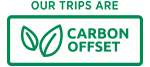 Responsible travel and Vacations are part of Kabira Safaris' DNA. Since the beginning, we've strived to work with local people and businesses in our destinations. We believe that this not only gives you the finest experience possible, but it also benefits nearby communities. Locals are therefore driven to protect whatever attracts tourists, be it their culture, fauna, or environment. In contrast, we actively steer clear of "tourist traps." Responsible Travel Policy.
Tailor-made Private African Safaris & Holidays
Custom private African tours are designed with your Africa Safari Expert and take into account your spending limit, desired locations, and activities. It's also important to think about who you'll be traveling with, whether it's your spouse, a group of friends, or just yourself. Without a doubt, this is the finest strategy for achieving your travel goals.
Luxury Private African Safaris
Travel to Africa's untouched natural beauty for an extraordinary luxury safari experience. No one in Africa has a higher reputation than Kabira Safaris Africa, which invented the modern safari. We are able to provide an unmatched safari experience, from opulent mobile camping to the best expert-led game-watching in Africa, thanks to our long-standing ties from Nairobi to Cape Town.
Enter East Africa, a region filled with wildlife and stunning scenery that is perfect for a picture safari. To track a family of critically endangered mountain gorillas, think about going on a safari in Uganda. Alternatively, go to Southern Africa to enjoy first-rate wildlife viewing together with South Africa's world-class cuisine, wine, and cultural attractions.
Inspiring Private African Safari Destinations
Best African destinations for Private African Safaris;