Responsible Travel. Vacations. Conservation Experiences + Destinations
Responsible travel and Vacations are part of Kabira Safaris' DNA. Since the beginning, we've strived to work with local people and businesses in our destinations. We believe that this not only gives you the finest experience possible, but it also benefits nearby communities. Locals are therefore driven to protect whatever attracts tourists, be it their culture, fauna, or environment. In contrast, we actively steer clear of "tourist traps."
There are many things you can do on your vacation to travel ethically, like recycling, being sensitive to cultural differences, and serving as our "eyes and ears" for the good and bad.
Kabira Safaris' Cycle of Responsible Travel; 
Local people who benefit from your holiday return the favour; and share more of their lives and culture; so you get a more rewarding experience & they benefit too; that's the win: win of Responsible Travel.
Tailor-make your Responsible Travel Vacation
Responsible Travel – Change the world just by having the time of your life. We have always thought that travel has the ability to change lives, but in order for that potential to exist, we must travel properly. Ever from the beginning. Giving back as much as you take is a key component of Kabira Safaris' mission for responsible tourism. Yes, travel ought to be a ton of fun (have you been on one of our tours?), but we also think it ought to be a positive influence. See how we do it below. We call it "community tourism" for you, local communities throughout the world, and the earth itself.
Our Best Approaches to Responsible Travel
Acting Responsibly; There are two ways that we safeguard and conserve the environment. The first is our dedication to enhancing the sustainability of our own activities, known as acting responsibly. Without taking action, you cannot bring about change, thus that is what we have done. You just need to travel with us if you want to guarantee that your upcoming trip complies with these rules!
Creating Positive Impact; Our second strategy for responsible travel is called Creating Positive Impact. With these projects, we hope to leave the proper kind of impression in the locations you go with us.
Our African Responsible Travel Vacations might interest you
View some of our favorite African Responsible travel vacations below for ideas, then get in touch to begin planning your own. These are only a few examples; we'll work with you to plan an African responsible travel vacation tailored specifically for you, no matter where you wish to go or what your shared interests are.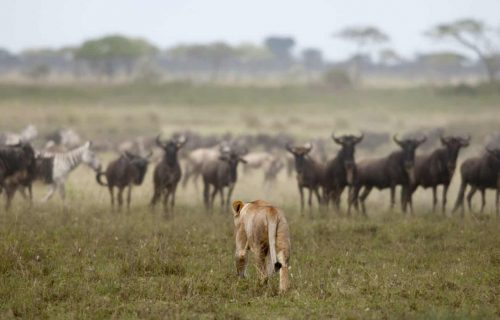 Experience Gorilla Trekking and Great Migration in this one-of-a-kind luxury bucket list Gorilla Trekking and Great Wildebeest Migration Safari showcasing 4 iconic destinations.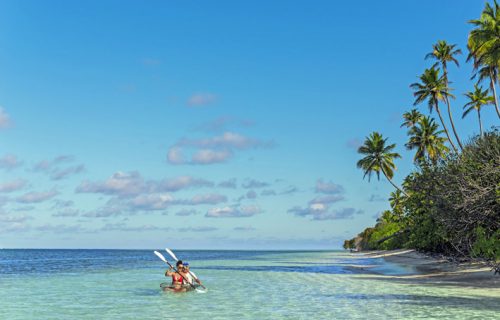 As with all of our bespoke Africa Safaris, you can customize this 13 Days Kenya Safari and Seychelles Honeymoon to suit your tastes. Contact us for a customized itinerary proposal.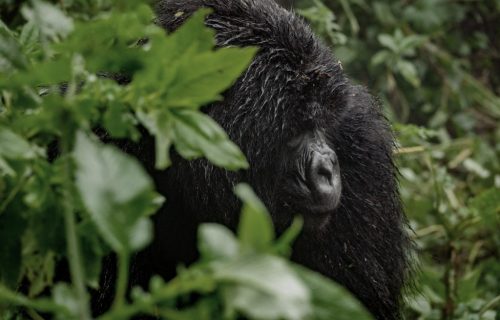 This Luxury 13 Days Honeymoon Tanzania and Rwanda Safari has all the ingredients required to create a Romantic Safari masterpiece. Serengeti Safari and Rwanda Gorilla Trekking.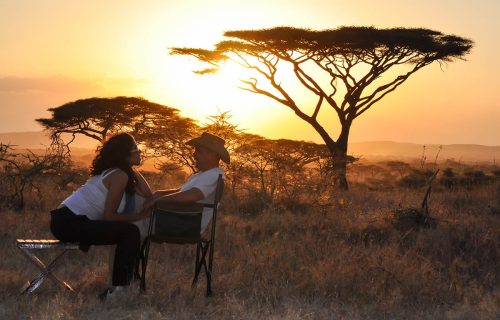 This Classic 8 Days Tanzania Safari delivers the perfect East African experience for honeymooners and first-time safari travelers.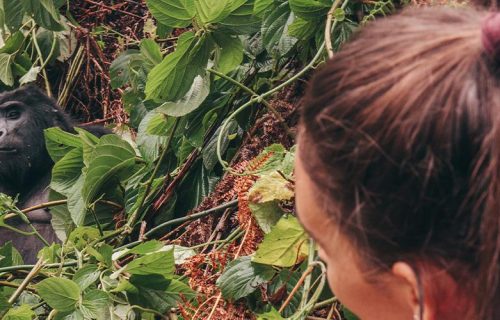 17 Days Uganda Safari – Explore the 'Pearl of Africa' in detail! Uganda is rich in treasures big and little, from the source of the Mighty Nile.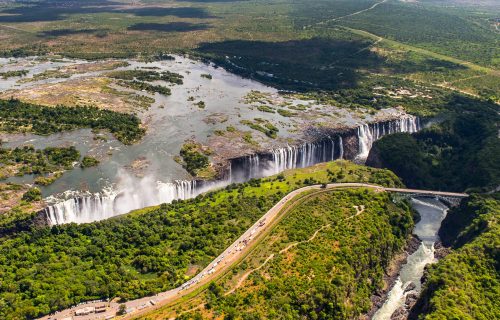 14 Days Luxury Gorilla Trekking in Rwanda and Zambia Safari. Experience walking safari in Zambia and gorilla trekking in Rwanda.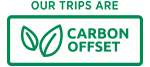 Responsible travel and Vacations are part of Kabira Safaris' DNA. Since the beginning, we've strived to work with local people and businesses in our destinations. We believe that this not only gives you the finest experience possible, but it also benefits nearby communities. Locals are therefore driven to protect whatever attracts tourists, be it their culture, fauna, or environment. In contrast, we actively steer clear of "tourist traps." Responsible Travel Policy.
Ways you can be a Responsible Traveller?
Travel is a unique experience. You can experience the insane, wonderful wonder of this planet and its inhabitants and come back transformed and enriched. Broadened.
However, traveling can also force you up against the unkempt, black armpit of the planet. You'll see kindness and beauty coexisting with plastic-filled waterways, vulnerable and underprivileged people, and massive and hardly visible power disparities. Here are ways to ensure that any lasting impact you leave on it will be positive.
Want memories that'll last? Engage with people instead of seeing them through a lens
You can obtain insights into a way of life that you'll never forget by selecting experiences like cooking with a family in a Nubian homestay on the banks of the Nile or hiking up to Sapa to meet the hill-people. In return, you'll help local economies, preserve traditional traditions, and promote the preservation of natural resources.
Swap your hotel room for a night in a village
Community-based tourism is widespread from Guatemala to Cambodia and often entails more than just a bed. The creation of a tourist destination that benefits everyone is made possible by the united efforts of entire neighborhoods, which provide events like cooking classes and excursions to the nearby sites. You make direct investments in frequently poor, rural, and economically marginalized areas, get a real taste of village life and help your hosts maintain their cultural and natural resources while earning a decent wage. Win-win.
Fly responsibly instead of ignoring climate change.
The carbon is really pumped out by airplanes. Flights contribute around 25% of the 8% of tourism-related carbon dioxide emissions in the world.
When you check the carbon-offset option, aviation firms donate the few extra dollars you spend to green initiatives that aid in capturing the carbon needed to transport one person from point A to point B. Your indirect contribution to forestry or energy-efficiency projects will somewhat offset the substantial quantity of CO2 that will still be released into the atmosphere as a result of your travel.
Choose an airline that has an excellent track record of reducing emissions, offset your carbon footprint, and reduce internal flights by using "slow" modes of transportation like railways.
Ditch the plastic for reusable alternatives.
Plastic is a fossil fuel byproduct that is here to stay. It's difficult. So pack some essentials for your trip: a cloth carry bag, a water bottle, produce bags, a metal or bamboo straw, and reusable silverware. Even water purifiers that remove viruses are available for purchase, reducing the need for bottled water.
Simply present your containers to strangers while out shopping and ask them to fill them with kopi, tea, or rambutans. You'll be generating discussion and decreasing landfill at the same time.
Respect people
All people desire a fulfilling life filled with love and respect. Sadly, women and children are frequently taken advantage of for financial gain. It is well known that orphanages and children's shelters are destructive, and that sexual slavery is still a very real issue in many nations.
Be a decent person. Before you travel, educate yourself on topics like discrimination, sexual assault, child labor, and human trafficking. Once overseas, support tours led by women, shop at women's cooperatives or by women artisans, and steer clear of companies that employ children for labor.
Care for those who care for you.
Consider the porters who depend on the Inca Trail for their livelihood as you hike it. Though it is all too easy to romanticize porters as supernatural beings, they are frequently just unlucky farmers in need of a living wage who can be exploited and mistreated.
Select hiking organizations that support fair and respectful working conditions for porters and offer them health insurance. And favor firms who hire trekking guides who have risen through the ranks from porters and are familiar with the difficulties.
Instead of giving money to individuals, give to community projects.
Giving toys or cash to youngsters and begging others is not being kind. Organized begging is a very visible form of human trafficking that encourages dependency and deters children from attending school. Support your neighborhood school or health center if you wish to provide a hand, or donate to a reputable, successful non-governmental organization.
Inspiring African Responsible Travel Destinations
Best destinations for an African responsible travel vacation;