11 Days Gorillas and Beach Safari Sao Tome & Principe Congo
11 Days Gorillas and Beach Safari Sao Tome & Principe Congo. Start your 11 Days Gorilla Trekking through the Jungles of the Congo before flying to the remote islands of Sao Tome for a beach Safari.
Itinerary at the Glance: 11 Days Gorillas and Beach Safari
Days 1, 2, and 3: Gorilla Tracking, Odzala-Kokoua National Park
Day 4: Mboko Camp
Day 5: Brazzaville
Days 6, 7, 8, 9, 10, and 11: Sao Tome & Principe, Departure
Detailed Itinerary
Days 1, 2, and 3: Gorilla Tracking, Odzala-Kokoua National Park
When you arrive in Brazzaville, you will be met at the airport and assisted with your 2-hour direct flight to Odzala. It is a 3-hour road journey from Odzala through the woodlands of the Odzala-Kokoua National Park. When you arrive at Ngaga Camp, you will have the opportunity to meet the gorilla research team before supper. Enjoy your first night in the forests by listening to the sounds of nature.
This is your first gorilla tracking adventure. Before venturing into the forest in search of the gorilla family, your guide and the researchers will go over a safety briefing and will explain more about the gorillas you will be tracking. Following your briefing, you will venture into the wilderness in search of the family. Once you've located the gorillas, you have a maximum of one hour with them. This is done to minimize the impact on their daily lives and the possibility of them contracting infections from us.
Following your Gorilla Trekking Experience, you return to the resort for lunch, followed by a guided Forest walk in search of forest birds and animals. Enjoy river sundowners this evening.
Today is your second Gorilla tracking safari with the lodge's personnel. Return for lunch and spend time learning more about the Odzala gorillas with the gorilla research team. This evening, venture into the forest in quest of some of the jungle's nighttime inhabitants.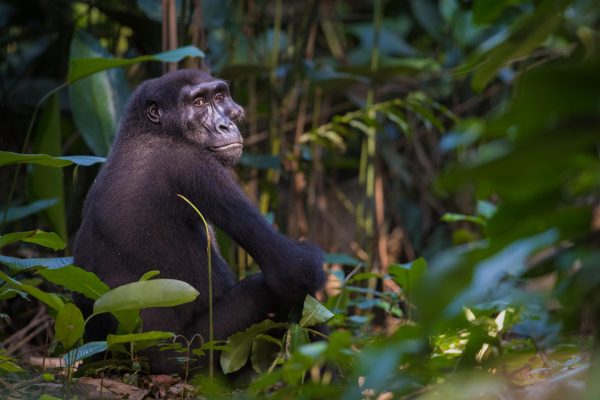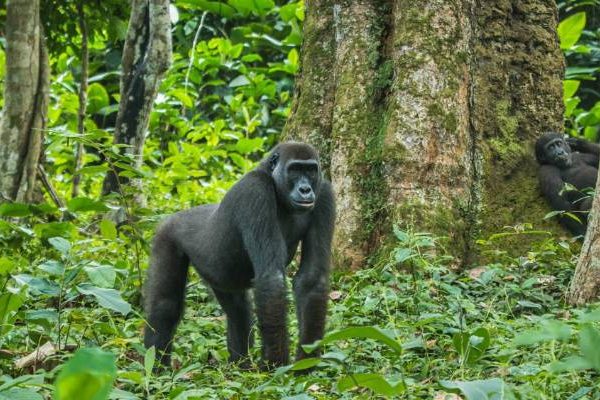 Day 4 – Mboko Camp
You have another chance to track the gorillas this morning (at an additional cost). You return to Mboko Camp in time for lunch from Ngaga through Mbomo Village and the Odzala-Kokoua National Park. Following a siesta, guides will take you out on the river in kayaks or on a sundowner river tour. Mboko Camp is where you'll spend the night.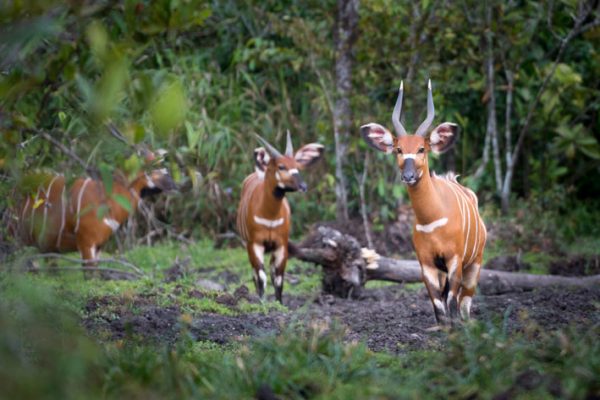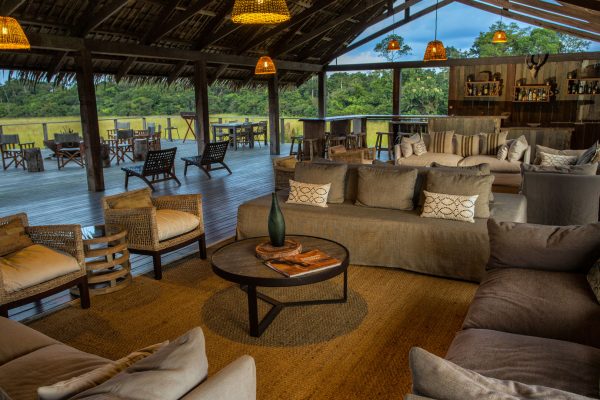 Day 5 – Brazzaville
You fly back to Brazzaville from Mboko Camp in time for your next departure. Tonight's plans are contingent on the best flight path to Sao Tome the following day.
Days 6, 7, 8, 9, 10 and 11 – Sao Tome & Principe
You fly to Sao Tome today, where you will be met and transferred to your accommodation for the night.
The following morning, you board a 35-minute flight to Principe, where you will spend the next six nights in paradise. Principe is regarded as Africa's Galapagos. Towering volcanoes surrounded by lush forests flow down to desolate golden beaches and blue waters filled with marine life. Spend your days discovering the island's rich history of ruins and enormous cocoa plantations. Learn more about the environment and become acquainted with the local culture. If this sounds too tough, simply explore the various uninhabited beaches to locate the perfect spot to spread your towel and rest.
Turtles come to the beaches to deposit their eggs between September and April. The eggs hatch after 30 days and the newborn turtles make their way down the beach to the ocean. Whales and dolphins can be spotted off the northeast coast of the island on a boat tour between August and September.
End of the 11 Days Gorillas and Beach Safari in Congo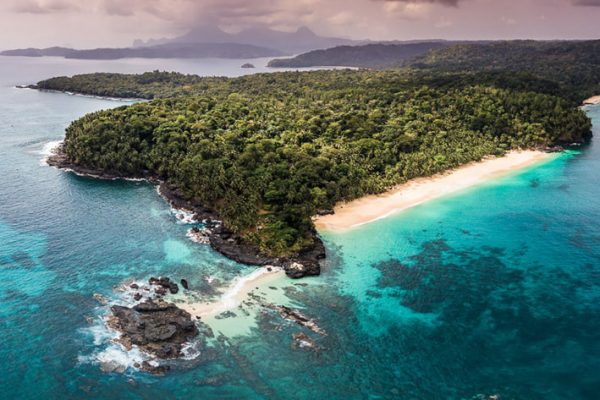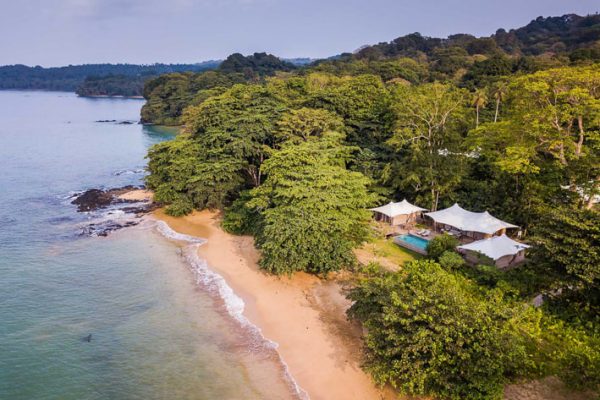 Essential Trip Information
Want an in-depth insight into this 12 Days Congo Gorilla Trekking Trip? Essential Trip Information provides, visa info, How to get to Congo, the Best Time to visit – pretty much everything you need to know about this adventure and more.
Let's Plan your trip to the Gorilla Trekking Safari – Lowland Gorillas – 12 days
One of our Safari Experts will get back to you within 2 – 4-hours.