Luxury Kenya Tours, Safari Packages, Holidays, Vacations, All-inclusive & Tailor-made
All-inclusive Luxury Kenya tours, safaris, packages, vacations, holidays, and travel – All-inclusive & Tailor-made. Kenya is a fantastic safari destination because of its stunning landscapes, enriching cultural experiences, amazing wildlife viewing, and, of course, the Wildebeest Migration. It's no surprise that this is where safaris first began.
A Kenya safari will not let you down, whether you're interested in viewing the wildebeest mega-herds in the Masai Mara or the famed elephant herds in Amboseli against the backdrop of Mount Kilimanjaro, or you want to experience the local culture in Samburu. In addition, our Kenya safari vacations are easily combined with gorilla-trekking adventures in Uganda or Rwanda, as well as a tropical beach holiday overlooking the azure waters and swaying palm trees of the warm Indian Ocean.
"Kenya: Country Profile"
Kenya is a country that beckons with rich culture, breathtaking landscapes and some of the most exciting wildlife encounters in the world.
Luxury Kenya Tours with a Private Guide
Our Luxury Kenya tours will take you on a safari-style adventure through East Africa's legendary savannahs like Amboseli, Maasai Mara, and the Serengeti. You'll experience daily game drives, the Masaai people, and much more while staying in lodges and tented camps that are uniquely designed to make you feel like you're in the heart of Africa.

WILDLIFE SAFARI in KENYA, AFRICA (Masai Mara)
Experience Tours of Kenya
"Welcome to the home of the African Elephant"… where nature lovers can explore the savannah grasslands with the world's tallest freestanding peak, Mount. Kilimanjaro, as a backdrop.
You can view hippos, buffalo, antelopes, jackals, warthogs, baboons, monkeys, and the world's largest land animal—the African elephant—up close and personal on guided game drives. You'll never forget the breathtaking moments you shared with new friends as you explore Africa like never before on these circle-of-life adventures. in a realm ruled by the continent's most recognizable animals.
Here are our top Kenya safari tours, all tried and tested and completely customizable to meet your travel wishes: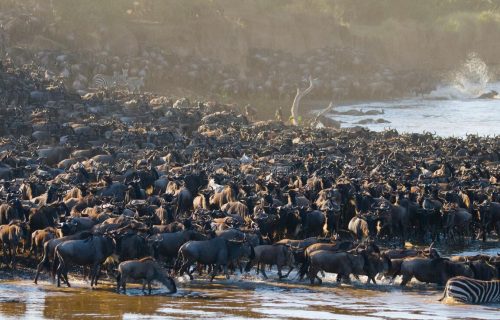 Uganda, Rwanda And Kenya Safari
Days: 13 | Nights: 12
This 13 Days journey through Uganda, Rwanda, and Kenya the Wild dreams come true. Enter the realm of the endangered mountain gorillas.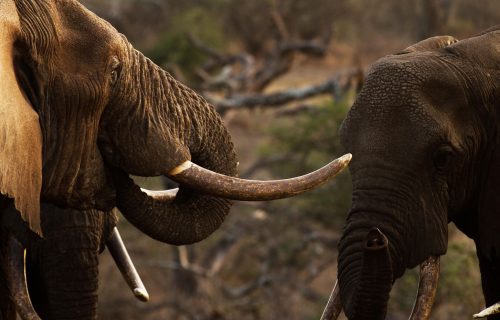 All-inclusive 13 Days Kenya Safari
Days: 13 | Nights: 12
Welcome to Kenya, the country that gave the world wildlife safaris. Kenya is a distinctive location that provides visitors with the ideal fusion of vivid culture.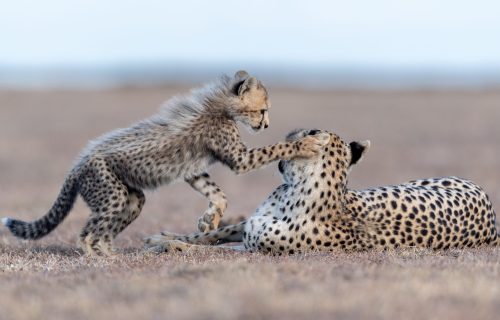 2 Week in Kenya Itinerary
Days: 14 | Nights: 13
This 14 Days Kenya Safari Itinerary guide covers Kenya's top National Parks or safari destinations: Mount Kilimanjaro, Aberdare Ranges, Samburu,
2 Days Masai Mara Flying Safari
Days: 2 | Nights: 1
A Private Luxury 2 Days Masai Mara safari to the world-renowned Maasai Mara National Reserve, unquestionably Kenya's richest wildlife reserve.
3 Days Amboseli Lodge Safari
Days: 3 | Nights: 2
The 3 Days Amboseli Safari instills an exciting holiday with its spectacular views of elephants, hippos, buffaloes, and other wildlife.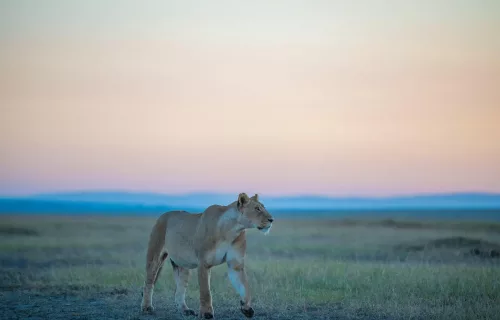 3 Days Masai Mara Safari
Days: 3 | Nights: 2
The 3 Days Masai Mara Safari from Nairobi or Mombasa provides you a fantastic opportunity to observe the Africa Big Five, cheetah, serval, hyena.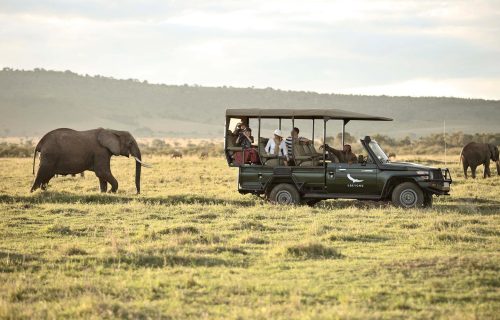 4 Days Kenya Family Safari
Days: 4 | Nights: 3
Book this An Awesome 4 Days Kenya Family Safari Itinerary Guide to the Nairobi National Park. A Kenya Family Safari is a superb alternative to staying in a hotel in the busy city center of Nairobi.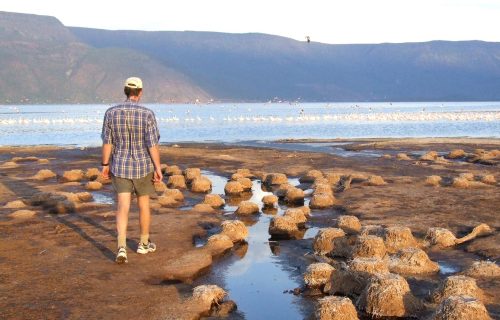 4 Days Kenya Walking Safari
Days: 4 | Nights: 3
This Private Guided 4 Days Kenya walking safari will take you to Lake Bogoria, where you will witness flamingos and a hot spring. We also go to Lake Naivasha and Crescent Island.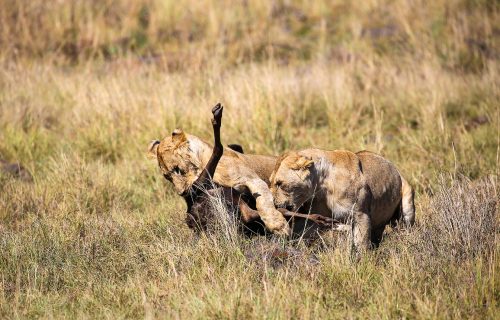 4 Days Masai Mara Safari
Days: 4 | Nights: 3
The Maasai Mara National Reserve is Kenya's most famous game reserve. 4 Days Masai Mara Lodge Safari From Nairobi provides the opportunity to witness "the big five".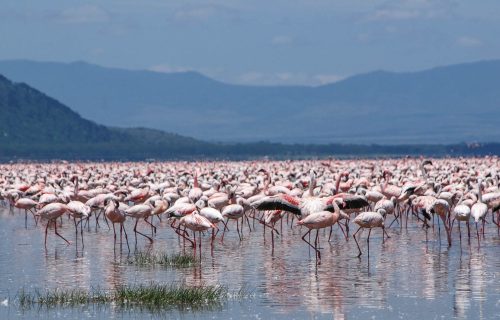 Nakuru vs Masai Mara vs Naivasha
Days: 5 | Nights: 4
A Lake Nakuru vs Masai Mara vs Lake Naivasha Itinerary Guide. This Express 5 Days Kenya Safari is just what couples, families, and groups of friends need to satisfy their safari fix.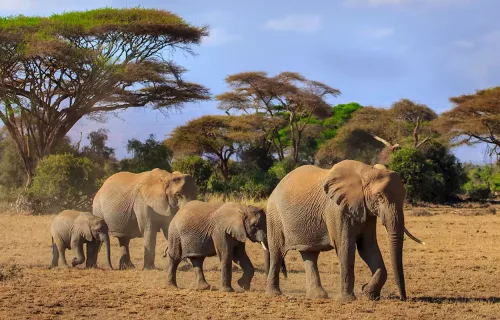 Masai Mara and Amboseli Safari
Days: 5 | Nights: 4
An Awesome Masai Mara And Amboseli Safari Itinerary Guide a Flying package. The 5 Days Masai Mara and Amboseli Itinerary encompasses some of Kenya's leading Parks and Reserves.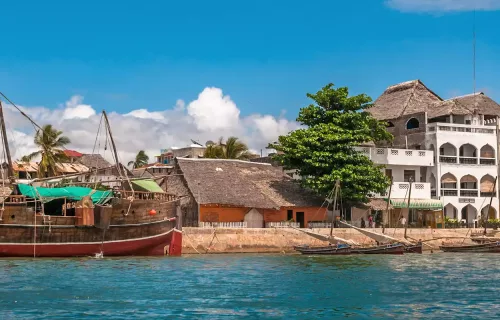 Masai Mara And Lamu Honeymoon
Days: 6 | Nights: 5
A Honeymoon's Guide to Masai Mara And Lamu Safari Package. This 6 Days Masai Mara And Lamu safari itinerary, perfect for couple who are also first-timers to Kenya.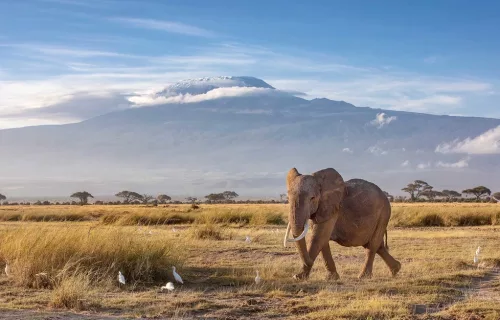 Amboseli vs Aberdare vs Masai Mara
Days: 6 | Nights: 5
6 Days Kenya Safari, you will not only experience the real wildlife and see for your own eyes the stunning landscapes of this popular safari destination.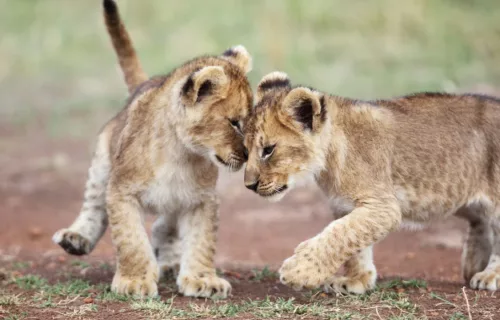 Lake Nakuru And Masai Mara Safari
Days: 8 | Nights: 7
Lake Nakuru And Masai Mara Safari Itinerary Guide and Tips! invites you to discover abundant wildlife, colorful culture, and pristine natural beauty.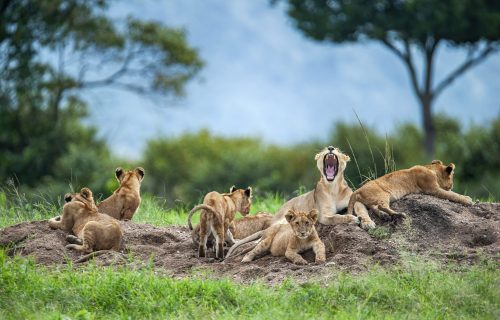 8 Days Kenya Safari
Days: 8 | Nights: 7
8 Days Kenya Safari itinerary appeals to you, reach out to our experts and they'll customize your Amboseli and Masai Mara Safari based on your preferences.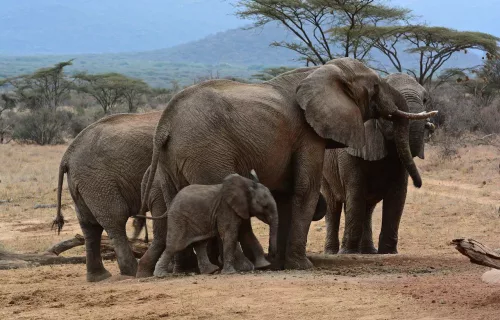 9 Days Kenya Safari
Days: 9 | Nights: 8
This 9 Days Kenya Safari will take you on a boat ride in Lake Baringo, as well as a 3-4 hour hike to the south end of Lake Bogoria to see the flamingos and hot springs.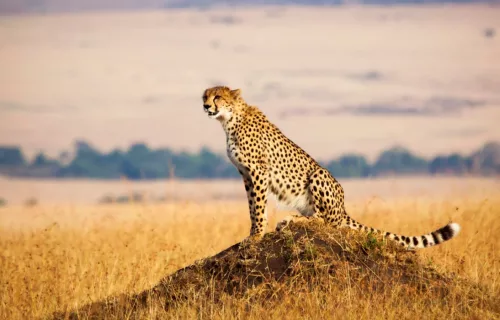 9 Days in Kenya Itinerary
Days: 9 | Nights: 8
You are invited to travel back in time and revisit the classic sequences starring Meryl Streep and Robert Redford in "Out of Africa" on this luxurious 9 Days in Kenya.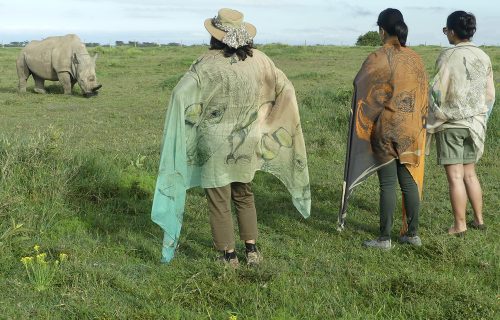 Ol Pejeta And Masai Mara
Days: 10 | Nights: 9
A Complete 10 Days Ol Pejeta And Masai Mara Itinerary Guide will bring you closer to Kenya's wildlife than ever before. Discover three pioneering wildlife conservation areas.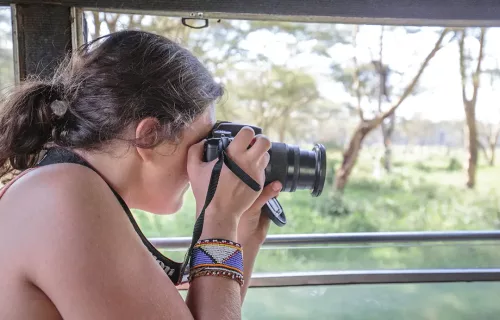 Kenya And Madagascar Holiday
Days: 13 | Nights: 12
This 13 Days Kenya And Madagascar Holiday Start on the grasslands of the Masai Mara before flying across to the island of Madagascar for some lemur tracking.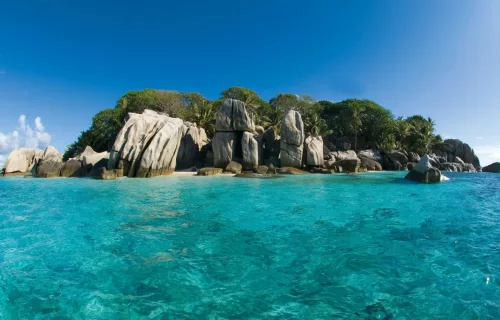 Kenya and Seychelles Honeymoon
Days: 13 | Nights: 12
Experience the rich wildlife of Kenya on this all-inclusive 13 Days Kenya and Seychelles honeymoon holiday and spend carefree days on the beaches of Mahe and Praslin Island.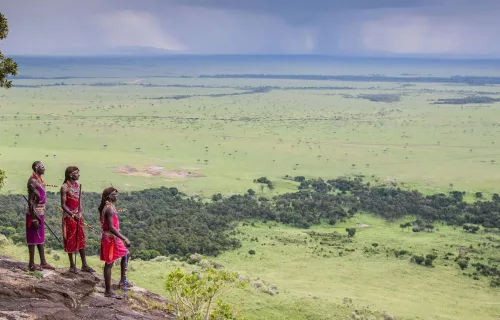 Kenya And Tanzania Safari
Days: 12 | Nights: 11
This 12 Days Kenya And Tanzania Safari Itinerary guide encompasses the best of Kenya and Tanzania, as well as the most likely route for witnessing the Immense Migration.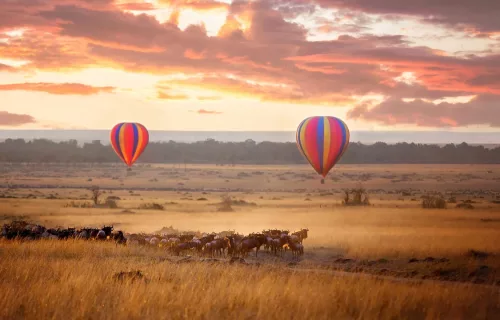 Kenya, Tanzania And Zanzibar
Days: 14 | Nights: 13
If this a detailed 2 Weeks Kenya, Tanzania And Zanzibar Beach Holiday itinerary appeals to you, get in touch with us, and we'll take you on a customized your 14 Days Itinerary.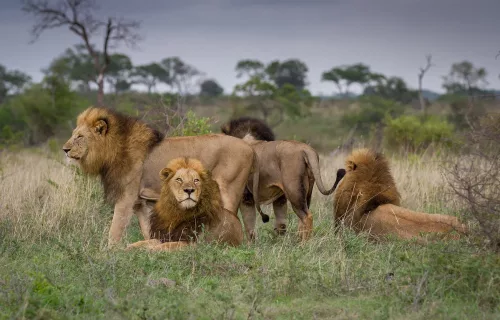 Masai Mara, Gorillas and Cape Town
Days: 16 | Nights: 15
On this bespoke Masai Mara, Gorillas and Cape Town Africa safari tour, be enchanted by some of the most awe-inspiring sights on the planet. The Masai Mara, a vast golden savannah.
Kenya Travel News, Stories & Articles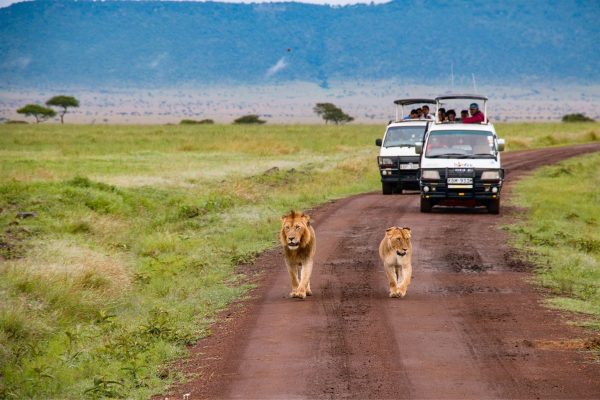 Kenya Tourism
It was in the early 1930s, when Kenya was still under British Colonial rule, that the first wildlife safaris in Africa, in the form of expeditions into the unexplored wilderness teeming with magnificent wild animals, were held. This marked the beginning of Kenya Tourism. To view a wildlife paradise in incredible places like Masai Mara and Amboseli, the Safari package originated in modern-day Kenya.