Luxury East Africa Safaris | Tailor-made Tours to East Africa
Our Luxury East Africa Safaris are tailor-made. Let our East Africa tour packages inspire your East African journey. Get free, no-obligation advice and start planning your East African Tour today.
There are so many attractions in this region of the continent (East Africa). This area has it all, whether you want to go gorilla trekking in Rwanda or Uganda, experience the Great Migration in Kenya on an East African Safari, see a volcano in Tanzania, or have a beach vacation on Zanzibar Island.
Inspiring East Africa Tour Destinations
Not sure where to start? Our best-selling East Africa tours destinations are here to get you going
Kenya Tour Packages
The Greatest Wildlife Show on Earth Awaits
In your mind's eye when you think of Africa, Kenya definitely comes to mind. The ideal African safari is created by the vast plains and abundance of wild animals. Want to embark on your own "Out of Africa" journey?
Rwanda Tour Packages
The Land of a Thousand Hills
A tour to Rwanda will show you a world of extraordinary natural treasures that are unique to this planet. This stunning nation, also known as "The Land of a Thousand Hills," offers the easiest and most convenient gorilla trekking options in East Africa.
Tanzania Tour Packages
The Land of Kilimanjaro, Zanzibar and the Serengeti
It goes without saying that Tanzania has it all. It is home to many of the best and largest national parks in Africa, the highest peak on the continent, some of the largest lakes in the world, and the "greatest animal display on earth."
Uganda Tour Packages
The Pearl of Africa
Uganda is known as the pearl of Africa for a reason. It offers a tremendous diversity of experiences and sceneries while keeping its quiet beauty, making it arguably Africa's best-kept secret. Uganda, a nation that has been genuinely blessed by nature, is home to a variety of environments, including snow-capped mountains, lakes, flowing rivers, forested reserves, and jungles.
Zanzibar Tour Packages
With endless golden beaches, crystalline blue waters, and tantalizing spice plantations
Even though Zanzibar is a small island, there are plenty of places to get lost on it, like the historic, cobblestone alleyways of Stone Town, the colorful past of the inhabitants of this paradise, and the coral reefs that rank among the best snorkeling spots in the world.
Malawi Tour Packages
Malawi – a country small in geography but large in appeal.
Due to the clean waters of Lake Malawi, Malawi is a nation of fishermen despite being landlocked. In addition, the country has verdant mountains, tropical forests, rolling valleys, and excellent animal watching in its national parks.
Ethiopia Tour Packages
The great land of Ethiopia is one of Africa's veiled treasures
Travelers who are interested in exploring this historic but frequently ignored location will find richness in the archeological, cultural, and natural worlds. A voyage full of life-affirming experiences includes trekking across rough terrain, visiting unassuming mountain communities, marveling at ancient artifacts steeped in mysticism, and meeting real, unaffected people who have survived starvation and war.
Congo Tour Packages
Africa's Amazon
The Republic of Congo, which bears the name of the second-largest and deepest river in the world, is a nation of lush tropical rainforest interspersed with patches of savannah. This Central African nation is home to the second-largest rainforest in the world after the Amazon, and its capital, Brazzaville, is situated along the banks of the Congo River.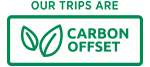 Travel lightly with Kabira Safaris Africa. We've offset the main sources of carbon emissions from this trip on your behalf, including transport, accommodation & waste. Learn about our Responsible Travel Policy.
---
Tailor-Made is Our business.
Our East Africa Safaris are like the spots on a leopard's coat – each one is different. We'll tailor-make your East Africa Safaris to suit your individual needs rather than simply asking you to choose.