Premium 4 Days Gorilla Trek Rwanda – Singita Kwitonda Lodge
Premium 4 Days Gorilla Trek Rwanda – Singita Kwitonda Lodge in Volcanoes National Park. 4 Days Gorilla Trek Rwanda offers an Experience of Africa's mountain gorillas on an adventure through Rwanda.
Visit Rwanda, home to some of Africa's last remaining mountain gorillas, and you'll be greeted cordially by friendly natives. Rwanda has heroically emerged from a tragic history and now stands proudly as a symbol of Africa's undeniable beauty. Be astounded at the majestic might of the endangered mountain gorilla.
Itinerary at the Glance: 4 Days Gorilla Trek Rwanda
Day 1: Kigali
Day 2: Gorilla Trekking in Volcanoes National Park
Day 3: Optional Activities
Day 4: Kigali
Detailed Itinerary
Day 1: Kigali
On arrival at Kigali Airport, you are met by Kabira Safaris' local representatives. When you arrive, go to the Genocide Museum, which opened in 2004 to commemorate the 10th anniversary of the Rwandan Genocide. While the genocide was the outcome of a complicated set of circumstances, it can only be described as a catastrophe for Rwanda and its people. Time spent at the museum will undoubtedly be emotionally draining, but it is a crucial way to comprehend the immense bravery and resilience of the people of this lovely, tiny nation.
Afterwards, drive through the verdant rolling hills of Rwanda as you head towards the gorillas. The Singita Kwitonda Lodge is on the scenic lower slopes of Sabinyo Volcano – one of five volcanoes located in the Parc National des Volcans. The small Rwandan town of Ruhengeri is the gateway to Volcanoes National Park, one of the last remaining sanctuaries for the mountain gorilla.
Meals: Dinner
Day 2: Gorilla Trekking in Volcanoes National Park
We leave very early this morning to drive to the park headquarters, where we will be briefed on our gorilla walk by the guides of Parc National des Volcans.
This 13,000-hectare Volcanoes National Park preserves the Rwandan section of the Virunga Mountains, which comprise six extinct and three active volcanoes that border Uganda and the Democratic Republic of the Congo. Alpine moorland, grassland, and marshland are intermingled with bamboo forest. There are 10 separate gorilla families in Volcanoes National Park.
This area is one of the last remaining mountain gorilla sanctuaries. No more than eight visitors per day are permitted to visit any one habituated family, and visits are rigorously limited in order to minimize the chance of disturbance or disease transmission to the animals.
Tracking gorillas in the deep forest may be rainy, muddy, and uncomfortable at times. The terrain is also not easy, so walking can be laborious and often humid, but the sheer pleasure of coming across a habituated group of gorillas, led by a great male silverback, much overcomes any difficulty. You must be prepared and athletic enough to trek up and downhill for up to 4 hours to reach our allocated gorilla family, which could take anywhere from 40 minutes to four hours. By the time we begin our excursion, the trackers have already set out and spotted the gorilla family, so our real walking time can typically be forecast. We can get up and personal with the mountain gorillas, who are calm and friendly, and observing their motions is like seeing a reflection of yourself. Your gorilla encounter will last one exciting hour.
Because lunch can only be consumed upon return to the hotel, it is advised that you bring some snacks to keep you going during the morning. The comforts of the hotel beckon at the conclusion of the day, along with a chance to reflect on what is sure to be a wonderfully memorable day.
Meals: Breakfast, Lunch, Dinner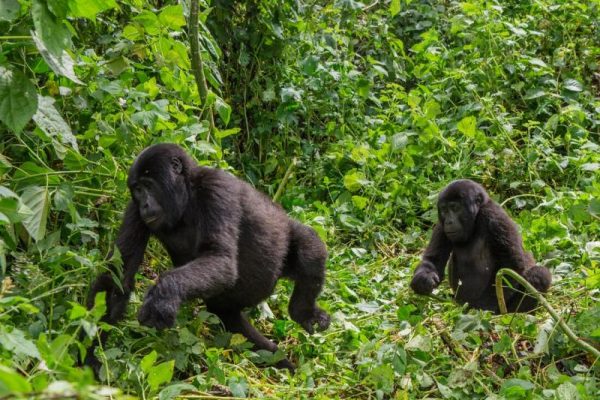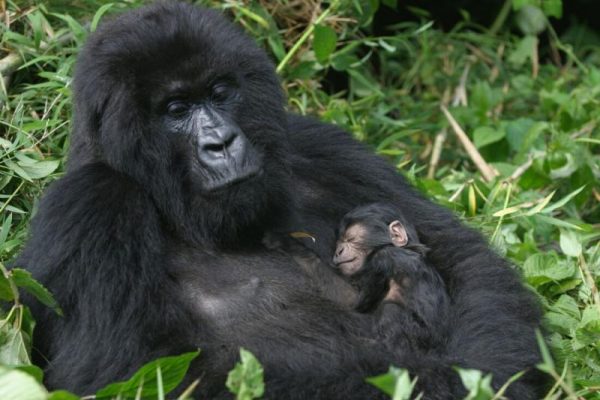 Day 3: Optional Activities
Optional Activities
Volcanoes National Park – Dian Fossey's Memorial – USD90
Volcanoes National Park – Golden Monkeys Trek Permit & guide (from price) – USD115
Volcanoes National Park – Full-Day Mt. Bisoke Hike – USD75
Volcanoes National Park – Nature walk Rwanda – USD55
Ruhengeri – Venge Village walk – USD35
Volcanoes National Park – Additional gorilla trek and permit – USD1870
Activities at Singita Kwitonda Lodge: Akarabo Nursery, Farm-to-Table Garden, Conservation Room, Golden Monkey Trekking, Gorilla Trekking, Hiking & Walking, Village Tours, Kigali City Tour, Wellness, For Families, Wine Experience, The Ellen DeGeneres Campus of the Dian Fossey Gorilla Fund, Cycling
Meals: Breakfast, Lunch
Special Information
Optional activities require additional transport costs of approximately USD$100per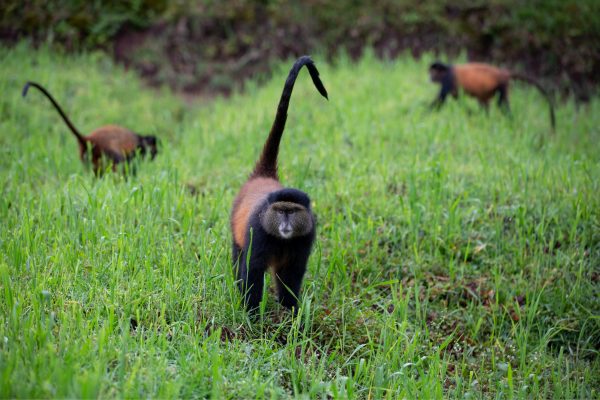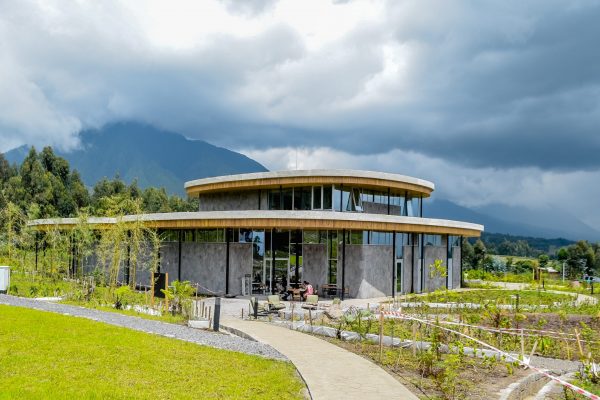 Day 4: Kigali
Kigali, Rwanda's capital, is a fantastic city to explore on foot, from its market areas to the famed Hotel Rwanda. This morning, we are given a city tour of Kigali before being transferred to Kigali International Airport, where we will arrive about midday. Additional post-tour lodging in Kigali or individual departure transfers are not included and must be reserved in advance. Please keep in mind that your international departure flights from Kigali today should not leave before 1 pm.
Meals: Breakfast
Included Activities: Kigali – City Tour
End of the 4 Days Gorilla Trek Rwanda
Essential Trip Information
Want an in-depth insight into this Gorilla Trekking Safari Trip? Essential Trip Information provides, visa info, How to get to Rwanda the Best Time to visit – pretty much everything you need to know about this adventure and more.
Let's Plan your Gorilla Trek Rwanda Safari trip – 4 Days
One of our Safari Experts will get back to you within 2 – 4-hours.