Exclusive Tailor-Made Great Wildebeest Migration Safaris
The Great Wildebeest Migration Safaris in East Africa, which sees millions of wildebeest, zebra, and other antelope species make the perilous journey across Tanzania and Kenya each year, is widely referred to as "The Greatest Wildlife Show on Earth."
The unending migratory circuit takes the animals through some of the most beautiful environments on earth as they go from Tanzania's Serengeti National Park to Kenya's Masai Mara Game Reserve in search of better grass and water.
Follow the herds' struggles and victories as they travel on this nerve-wracking trek, dodging dangers like deep crocodile-infested waters and predators like a variety of terrestrial carnivores. In some of the world's most biodiverse places, it is a prime example of the principle of survival of the fittest.
Our Great Wildebeest Migration Safaris are designed to put you right in the middle of the action of this genuinely wild annual event, guaranteeing an unforgettable experience.
Our Great Wildebeest Migration Safaris that might interest you
See our Great Migration Safaris and book the best Wildebeest Migration Safari Packages with us. Book With Confidence.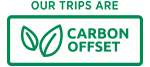 Travel lightly with Kabira Safaris. We've offset the main sources of carbon emissions from this trip on your behalf, including transport, accommodation & waste.
How to Plan a Wildebeest Migration Safari
Describe your dream African Adventure.
We get you in touch with our travel planning specialists who will help you plan your African Safari.
We make adjustments where necessary.
Book the itinerary/Jouerny when ready.
Let us Plan your dream
African Safari Experiences
Enquire now and a Travel expert will get back to you within 2-4 hours.
Chat. +256 779 820 753