"Zimbabwe: Country Profile"
Blessed with abundant sunshine, striking scenery and one of the most stunning waterfalls on earth, Zimbabwe's natural beauty is world-famous.
Luxury Zimbabwe Tours & Safaris
The intriguing ruins of the city that gave the country its name, the roaring Victoria Falls, and the verdant and rocky Eastern Highlands all make Zimbabwe an excellent safari destination.
Hwange National Park is the most popular safari destination in Zimbabwe because of its vast herds of elephants (particularly during the dry season), abundance of big cats, and other wildlife.
Mana Pools National Park offers a more singular trip, which located on the southern bank of the Zambezi River below the Kariba Dam. It's a great place to go on a boat safari and to roam among the wild animals.
Matusadona National Park, located on the shores of Lake Kariba, is also well worth seeing because it is home to one of Zimbabwe's remaining populations of Black rhinos and herds of buffalo numbering in the thousands.

ZIMBABWE AFRICA *LUXURY* SAFARI | elephants swimming + shocking footage you don't want to miss!!
Luxury Zimbabwe Tours and Vacations with a Private Guide
Expect a warm welcome and excellent hospitality from the inhabitants, who are determined and brimming with creativity, energy, and hope. Stop by a local market to see examples of traditional Shona soapstone carving, weaving, painting, and beadwork. Experience the spray of the incredible Victoria Falls for yourself. If you go over Zimbabwe, you'll be missing out on a vital part of Africa's history.
These itineraries are meant to inspire you by showcasing some of the paths that we've found work exceptionally well when exploring Zimbabwe.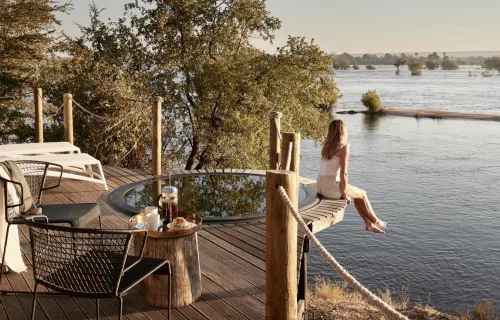 Botswana and Zimbabwe Safari
Days: 8 | Nights: 7
A Luxury Botswana and Zimbabwe Safari Itinerary takes you to traverse some of Africa's most iconic landscapes with three of the world's most impressive natural attractions.
Kruger, Victoria Falls and Delta
Days: 10 | Nights: 9
The 10 Days A Complete Kruger Victoria Falls and Okavango Delta Itinerary Guide. Discover Southern Africa's most iconic destinations in one tour – Kruger Victoria Falls & Okavango Delta.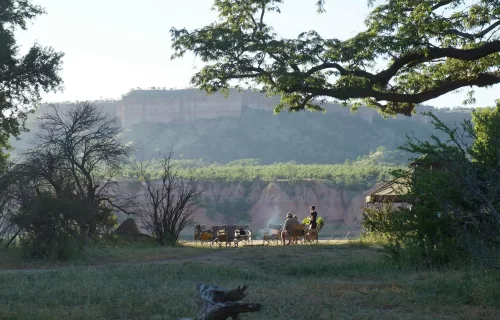 Rwanda And Zimbabwe Safari
Days: 12 | Nights: 11
12 Days Gorilla Trekking and Victoria Falls Safari. Track mountain gorillas on the slopes of extinct volcanoes in Rwanda before continuing south to Zimbabwe for a walking safari in Mana Pools.
Zimbabwe Travel News, Stories & Articles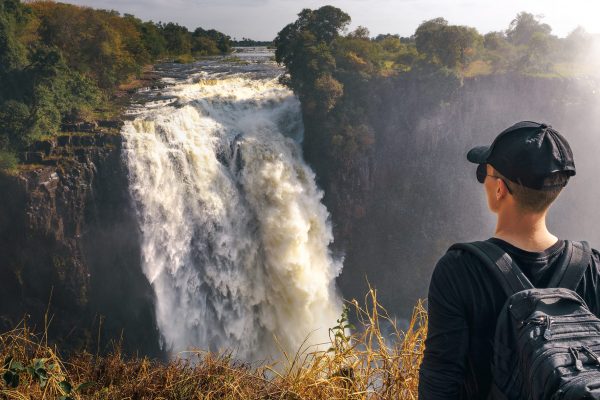 Zimbabwe Tourism
Almost everywhere in Zimbabwe, you can find interesting sights to see. Before the economic developments, majority of the tourism for these areas came to the Zimbabwean side but today Zambia benefits from the tourism. Hwange National Park is the largest of Zimbabwe's eight national parks, but Victoria Falls National Park is a major draw for visitors for its own right. The Victoria Falls, one of the Seven Wonders of Nature, are located in Zimbabwe.