Family Travel Adventure in Africa (See Africa with those you love)
A Family Travel Adventure is a great way to spend quality time with your family. Enjoy the perfect Family Travel Adventure in Africa as a family, planned by true safari experts. A wonderfully unique location for your family travel adventure in Africa. It's a continent filled with unforgettable experiences and family-bonding moments that will last a lifetime. On a luxurious, custom Kabira Safaris, explore Africa together. We have a committed team in Africa that is well-positioned to look after you at every stage of your family travel adventure in Africa.
Our safari experts can balance all of these factors for you and your family, with safety and family-friendly activities being of course key. Family Travel Adventure safaris are a specialty of ours, and your personal safari designer will handle the meticulous planning and creation of a customized itinerary that meets the highest standards. From simple transportation between all of your preferred accommodations to babysitting services, restaurant recommendations, and reservations, to a thoughtful mix of entertainment options that will keep everyone happy and excellent local guides to look after you at every turn.
Visit the Kabira Safaris inspiration list to see which African hotels we consider to be the best for families.
Our Family Travel Adventures that might interest you
A safari is a wonderful opportunity to spend time outdoors with your family, and the correct experiences may have a profoundly positive impact on both young and old minds. Kabira Safaris can design a family-friendly travel vacation, whether it's just making sure a babysitter is available wherever you go or planning a fully exclusive safari expedition for three generations. Take a cue from our list of the best family travel adventure vacations and get in touch with our travel researchers to begin creating your own.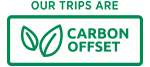 Travel lightly with Kabira Safaris. We've offset the main sources of carbon emissions from this trip on your behalf, including transport, accommodation & waste.
How to Plan a Luxury Family Adventure
Describe your dream African family Adventure.
We get you in touch with our travel planning specialists who will help you plan your African family safari.
We make adjustments where necessary.
Book the itinerary/Jouerny when ready.
Let us Plan your dream
Family Travel Adventure
Enquire now and a Travel expert will get back to you within 2-4 hours.
Chat. +256 779 820 753
Inspiring family tour destinations in Africa