Luxury African Honeymoons | Destinations and Packages
Experience unforgettable African Honeymoons, gorilla trekking, turquoise seas, and people you'll never forget in an African luxury honeymoon planned by our travel experts. Africa is a luxury couple's dream honeymoon destination because of its incredible gorilla trekking safaris, wildlife, spectacular scenery, friendly people, traditional culture, and beautiful beaches.
Our safari professionals at Kabira Safaris are enthusiastic about Africa, and we have a specialized team situated in Africa to cater to your every need. We are aware that everything on your African honeymoons must be ideal. In order to create your custom luxury trip, we collaborate with you and your spouse. with the combination of locations, leisure pursuits, and accommodations of your choosing.
Our extensive experience guarantees that your African honeymoons will be of the greatest caliber, including private transport and privileged access to attractions. Additionally, our enthusiastic local experts provide their personal picks for the most genuine, thrilling, and pleasant destinations and activities.
Our African Honeymoons that might interest you
View some of our favorite African honeymoons below for ideas, then get in touch to begin planning your own. These are only a few examples; we'll work with you to plan an African honeymoon tailored specifically for you, no matter where you wish to go or what your shared interests are.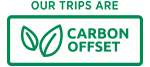 Travel lightly with Kabira Safaris. We've offset the main sources of carbon emissions from this trip on your behalf, including transport, accommodation & waste.
How to Plan Luxury African Honeymoons
Describe your dream African Honeymoon Adventure.
We get you in touch with our travel planning specialists who will help you plan your African Honeymoon adventure.
We make adjustments where necessary.
Book the itinerary/Jouerny when ready.
Let us Plan your dream
African Honeymoons
Enquire now and a Travel expert will get back to you within 2-4 hours.
Chat. +256 779 820 753
Inspiring African Honeymoon destinations in Africa