Bespoke Luxury African Safaris Experts
The only comfortable way of enjoying an African adventure is by booking a Luxury African Safari.  The journey to the unspoiled continent is truly rewarding and one to consider for those in search of comfort while on an African safari. Luxury African safaris offer a great opportunity for you to witness the awful nature of Africa with its amazing creation, and also expose you to the incredible wildlife sighting experience, with all the famous African Big Five Animals guaranteed. Luxury African safaris have strongly established relationships in various countries on the continent thus the best to book if you are craving comfortable facilities on your African Vacation.
Get Inspired by our Luxury African Safaris Travel Deals
Get inspired by a selection of our favorite African safari tours Deals. From romantic honeymoons to family-friendly holidays – all completely flexible and arranged to your travel needs.
Luxury African Safaris Experiences like no other
Our intimate experience from the recent years in Africa has manifested the unbeatable experiences by several travelers, describing the whole luxury African safari as an exceptional experience that one must strive to experience. Many travelers to Africa in recent years have proved that the well-known quote by Richard Mullin is very true "The only man I envy, is the man who has not yet been to Africa – for he has so much to look forward to". Once you go on your first safari, Africa gets into your blood. You develop a deep longing to return to this magical continent and to start planning your next African safari holiday. Caution 'Africa is addictive'
How to Plan Luxury African Safaris
---
Describe your dream African Adventure.
We get you in touch with our travel planning specialists who will help you plan your African Safari.
We make adjustments where necessary.
Book the itinerary/Jouerny when ready.
African Safari Destinations that might interest you
Luxury African safaris with us will unleash your imagination of the misinterpreted continent with scenic beauty and wildlife that floods its conservancies. From a mere step in Africa to the departing moments will have you in wonder? While on a Luxury African safari, you will encounter mesmerizing wildlife, stunning landscapes, and blissful luxuries, and understanding your options will maximize your experience. Our top travel destinations in the continent include; the East African region rich in wildlife, the southern part of the continent, and some countries in the northern part of the continent. The most famous activities include; gorilla trekking, hot air balloon rides, game drives, beach life experience, and many more.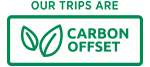 Travel lightly with Kabira Safaris. We've offset the main sources of carbon emissions from this trip on your behalf, including transport, accommodation & waste. Responsible Travel Policy.
Why Kabira Safaris?
---
If this question still lingers in your head, here are some of the reasons why you should book with us
Guaranteed adventure on your trip – this is backed up by our experience in planning African safaris and ultimate knowledge on the ground
Risk-free on Safaris – Our luxury African Safaris and packages guarantee your safety while on safari. Our 24/7 support system will make sure your safari is safe and sound
Your itinerary is tailor-made just for you – Travel with a personalized itinerary and experiences designed for you. Have control of your trip
Top travel specialists – we link you to travel planning specialists