All-Inclusive African Camping Safari Tours + Destinations
All-Inclusive African Camping Safari Tours; This is the traditional way colonial visitors traveled through Africa. Mobile camps started in East Africa and the trend moved South Africa from Kenya to Tanzania.
Mobile safari camps are opulent tented establishments with all the amenities of a lodge and the extra benefits of being mobile while you explore. Additionally, they offer far more exclusivity than other lodges do.
An African mobile camping safari is definitely for you if your ideal safari involves an updated version of the voyages of early explorers. Sleeping outside in a tent is exciting because there is no glass or brick separating you from nature; instead, you have the romance of lantern light and the soothing sounds of an African night.
African Camping Safari Tours; offers adventurous travelers an original safari experience, complete with walk-in tents, crisp linen on comfortable double beds, and en-suite bathrooms with hot bucket showers.
The goal of a luxury African Camping Safari is to provide a true safari experience free of obstructive boundaries so that guests can have an intimate, exclusive nature encounter without forgoing any comfort or convenience.
Tailor-make your African Camping Safari
An African Camping Safari is so much more than just a vacation. It's a life-changing African safari experience you all get to share and cherish for years to come. Our Travel Experts also understand your interests, and therefore we'll tailor-make something specific to your needs and wants. And as Africa's Leading Safari Company, you can rest assured that we know best.
Contact us today, and let's start planning so that you can start packing!
Our African Camping Safari Itineraries that might interest you
Not sure where to start? Our best-selling African Camping safari tours are here to get you going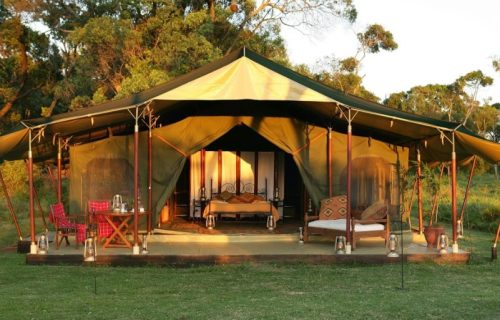 The Maasai Mara National Reserve is Kenya's most famous game reserve. 4 Days Masai Mara Lodge Safari From Nairobi provides the opportunity to witness "the big five" as well as numerous other kinds of games.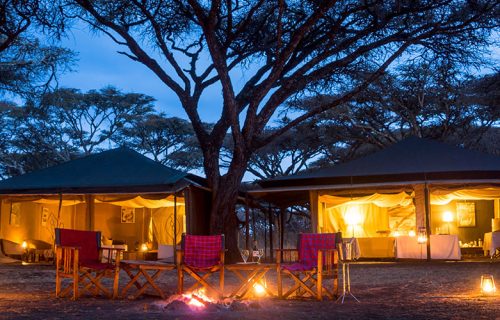 This Kenya camping safari will take you on a boat ride in Lake Baringo, as well as a 3-4 hour hike to the south end of Lake Bogoria to see the flamingos and hot springs. We also head to Lake Nakuru National Park to observe rhinos, lions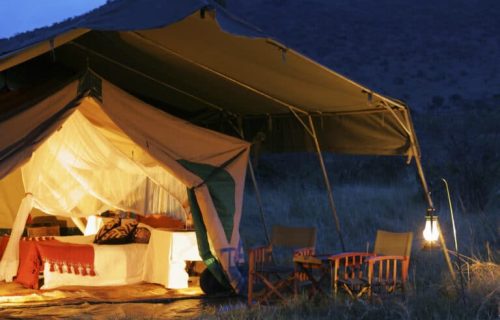 Explore Samburu on a horseback safari in Kenya while traveling in a nomadic camping style. This 6 Day Best Family Horseback Safari in Kenya (Laikipia) and camping.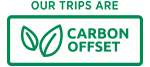 Responsible travel and Vacations are part of Kabira Safaris' DNA. Since the beginning, we've strived to work with local people and businesses in our destinations. We believe that this not only gives you the finest experience possible, but it also benefits nearby communities. Locals are therefore driven to protect whatever attracts tourists, be it their culture, fauna, or environment. In contrast, we actively steer clear of "tourist traps." Responsible Travel Policy.
What You Need To Know About African Camping Safari Tours
Because they believe the larger, permanent lodges are safer, first-time visitors to Africa may feel a little terrified by the concept of non-permanent or tented camps in the wilderness. This isn't always the case. The most crucial fact about the jungle is that animals like to keep their distance from people, making sleeping outside in mobile camps a fairly safe experience. In comparison to staying at the larger lodges seen throughout Africa, it is also immensely gratifying and much more personal.
You need not worry about comfort any longer. Mobile campers offer all the luxuries and conveniences of a traditional lodge with significantly less impact. Hot showers, cozy mattresses, three nutritious meals daily, and a chilled Gin and Tonic by the fire at night are all included. After that, a wilderness mobile safari experience that will change your life is waiting.
What is a safari "bucket" shower?
Where there is no permanent plumbing, mobile or tented camps frequently use safari/bucket showers. They offer sufficient of hot water to comfortably wash and are an efficient yet environmentally responsible way to shower in areas with limited water resources.
Typically, your tent has an attached, private shower stall with a "rainfall" shower head where you can regulate the water flow. Approximately 10 to 15 liters (5 US gallons) of hot water are placed in a sizable waterproof bag or bucket outside the tent, which is then hoisted using a pulley and rope system to either connect to the shower pipe or fill a cistern.
It is advisable to utilize the water as soon as it arrives because it is supplied at the perfect temperature. The staff usually fills the showers at a set time each day, or you can just give them a heads-up so they can get it ready.
What are tented camps in Kenya like?
When it comes to tented accommodations, Kenya has a huge range. You'll feel as though you've been transported to a different world in the jungle as your every wish is fulfilled.
Tented Camps in Africa Destinations
Botswana is Southern Africa's ideal option for mobile safari destinations. Discover the best national parks and wildlife refuges, including the eerie salt flats of the Makgadikgadi Pans, the serene rivers of the Okavango Delta, and the fabled elephant drinking holes of the Chobe.
Combination safaris, which include stays in both temporary lodges and mobile camps, are highly well-liked. Botswana offers a wide range of game-viewing opportunities; you can go on guided nature walks, speedboat and canoe excursions, and traditional safari excursions.
East Africa's Big 5 game watching is at its best in Tanzania and Kenya, the continent's original mobile safari destinations. A million wildebeest travel an amazing route during the Great Migration from the Masai Mara in Kenya's rolling plains, across crocodile-infested rivers, to Tanzania's Serengeti grasslands, and back again.
Seasonal variations in rainfall and grazing have an impact on this natural spectacle, so a mobile camp's adaptability is ideal for getting you to the right spot at the right time. From your tented camp, set out on game drives and led nature walks to enjoy fantastic year-round wildlife watching.