Luxury Rwanda Tours Safaris, Packages, All-inclusive & Tailor-made
Luxury Rwanda Tours Safaris, Packages, Holidays, Vacations – All-inclusive & Tailor-made. Rwanda offers a truly unforgettable luxury safari experience. Plan a bespoke holiday with The Bespoke African Safari Co. and visit Rwanda's most famous parks.
Rwanda's sincere, proud people and gorgeous, mysterious wildlife are the country's true jewels, while the country's volcanic mountains, dense forests, calm lakes, and bustling towns provide a stunning backdrop.
Rwanda, although being landlocked, provides a safari experience unlike any other in Africa. "Land of a Thousand Hills" is a common nickname for the country. The country may be small, but it is packed with breathtaking scenery. The locals are warm and welcoming, and their culture is remarkable. Mountain gorillas and other endangered apes provide visitors with an unforgettable experience.
Safaris to see the mountain gorillas in Rwanda are amazing. Many species of avifauna can be seen by birdwatchers in Nyungwe Forest National Park. Visitors interested in seeing exotic animals will find Akagera National Park to be a paradise. The gorgeous Big Five animal is free to wander the park.
There is a wide variety of things to do in the nation. Trekking a volcano or following in the footsteps of chimpanzees is an experience of a lifetime. Fewer people than that are allowed to visit the gorillas each day.
You can go kayaking, boating, or even chimpanzee slogging on Lake Kivu's undulating environment. It has two distinct wet seasons and a mild tropical climate. Rwanda is a year-round destination. Camps and resorts of the highest quality are available as lodging options for guests.
Kigali, the capital city, and the surrounding national park are as vibrant as they are beautiful. For birdwatchers, it's a must-see paradise. The peaceful and tidy destination has some of Africa's best-looking cities. The critically endangered primate population is the main draw for visitors. The wildlife in Rwanda is incredible. The coffee's subtle caramel flavor is well worth trying.
"Rwanda: Country Profile"
From stealing magic moments with mountain-dwelling gorillas to experiencing heart-warming encounters with villagers, Rwanda will deliver experiences unlike any other.
Rwanda Luxury Tours Highlights:
One of, if not the greatest, places to go gorilla trekking.
Marvel at the magnificent Virunga Range.
Learn about The Exclusive Gorilla trekking Expedition, a truly one-of-a-kind safari adventure.
An eye-opening visit to the Kigali Genocide Memorial.
Experience Kigali, Rwanda, the country's capital, on a fantastic day trip.
Bike tours and boat trips on beautiful Lake Kivu.
The Kigali Convention Centre, the city's most recognizable landmark, takes the form of a beehive.
Explore the rich culture of Rwanda by participating in cultural excursions.
Akagera National Park's Grasslands from the Sky on a Helicopter Tour! One of, if not the greatest, places to go gorilla trekking.
Activities: Birdwatching, Primate Trekking, Helicopter Flights, Conservation Experience, Cultural Experience. Hiking
Rwanda Tours with a Private Guide
Almost all safaris and tours in Rwanda center on gorilla trekking in the famous Volcanoes National Park, but many also include stops in neighboring Uganda due to the two nations' shared geography and ecosystems.
There is more to Rwanda than just tracking mountain gorillas; the primate-rich Nyungwe Forest National Park, for example, offers excellent chimpanzee and birding safaris that pair well with a walk through Volcanoes National Park in search of mountain gorillas. Big 5 game drives (all of the Big 5 are slowly being reintroduced to Akagera) are only one of the many activities that can be enjoyed at Lake Kivu and Akagera National Park.
Our selection of Luxury Rwanda safaris and tours also include; Combining a Rwanda gorilla trek with a trip to the Masai Mara, the Serengeti, or even the Spice Island of Zanzibar are just a few examples of the South Africa, Botswana, Namibia, Zambia, Zimbabwe, Tanzania and Kenya tour and safari options we offer.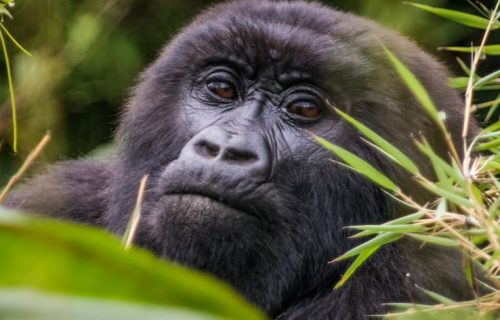 A Rwanda Gorilla Trek
Days: 4 | Nights: 3
4 Days Gorilla Trek Rwanda offers an Experience of Africa's mountain gorillas on an adventure through Rwanda. Visit Rwanda, home to some of Africa's last remaining mountain gorillas.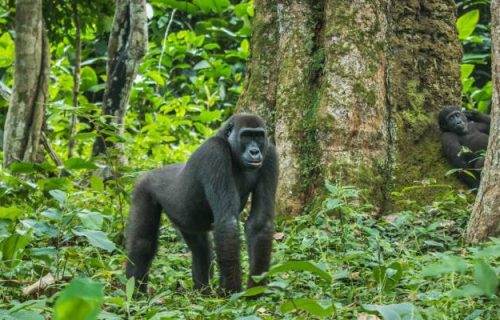 A Silverback Gorilla Safari
Days 4 | Nights: 3
This 4 Days Silverback Gorilla Trekking in Rwanda. Trek through the Volcanoes National Park in search of the rare Silverback Mountain Gorilla and Golden Monkey.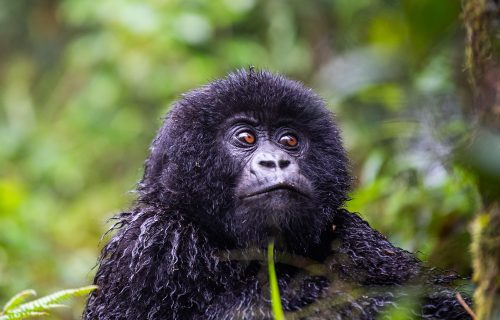 Masai Mara, Gorillas & Cape Town
Days: 16 | Nights: 15
16 Days Masai Mara Gorillas and Cape Town Safari itinerary to match your routing preferences, pick an accommodation of your choice or choose from a whole host.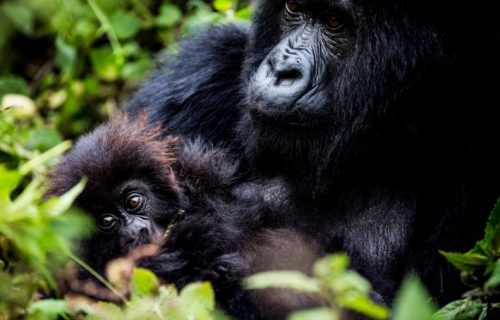 Rwanda, Botswana And Mozambique
Days: 18 | Nights: 17
Flying Safari in Rwanda Botswana and Mozambique (Gorillas & Wildlife). Experience mountain gorilla safari, big game safaris, and island adventures in the ultimate Flying Safari.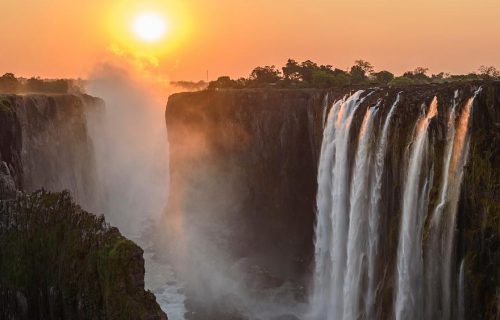 Zambia And Rwanda Safari
Days: 14 | Nights: 13
14 Days Luxury Gorilla Trekking in Rwanda and Zambia Safari. Experience walking safari in Zambia and gorilla trekking in Rwanda. Visit Victoria Falls & Volcanoes National Park.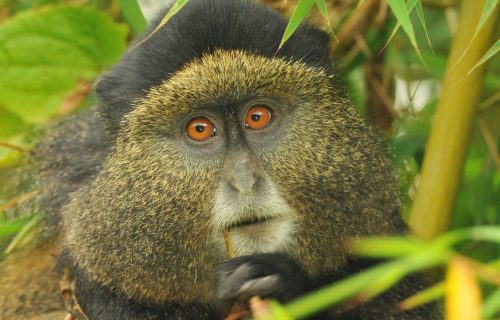 Gorillas And Golden Monkey Trekking
Days: 5 | Nights: 4
5 Days in Rwanda Best for Mountain Gorilla Trekking & Golden Monkey Tracking. Mountain gorilla trekking is the ultimate primate experience in the African jungle.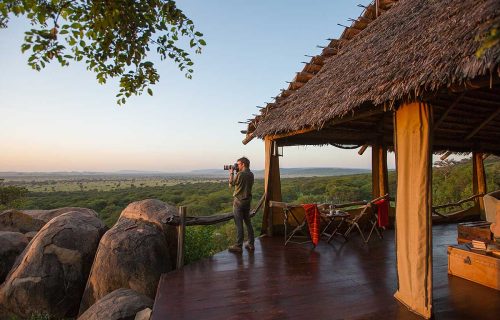 Gorillas And Tanzania Safari
Days: 15 | Nights: 14
The 15 Days East Africa Safari Package combines Rwanda and Tanzania. This Ultimate East Africa Safari see you visit four wildlife meccas in Rwanda and Tanzania.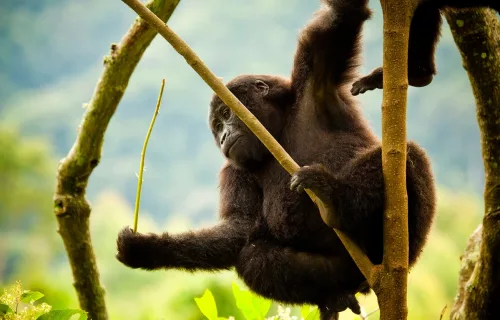 6 Days Rwanda Safari
Days: 6 | Nights: 5
A Perfect 6 Days Rwanda Safari Itinerary guide for First Time Visitors – Primates Gorillas & Chimps Trekking Vacation that takes you to Volcanoes National Park and Nyungwe Forest.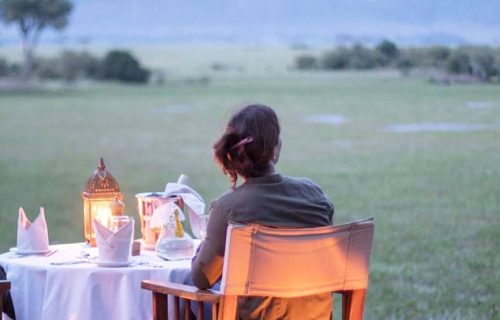 Tarangire, Serengeti And Volcanoes
Days: 13 | Nights: 12
This Luxury 13 Days Honeymoon to Tarangire, Serengeti And Volcanoes (Tanzania and Rwanda) has all the ingredients required to create a Romantic Safari masterpiece.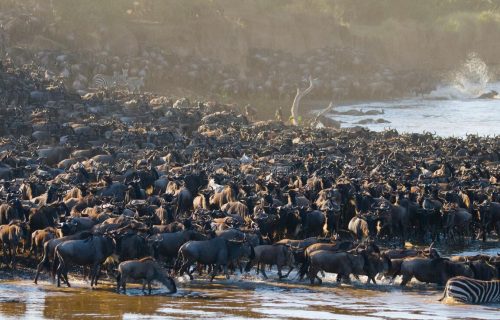 Uganda, Rwanda And Kenya Safari
Days: 13 | Nights: 12
This 13 Days journey through Uganda, Rwanda, and Kenya the Wild dreams come true. Enter the realm of the endangered mountain gorillas.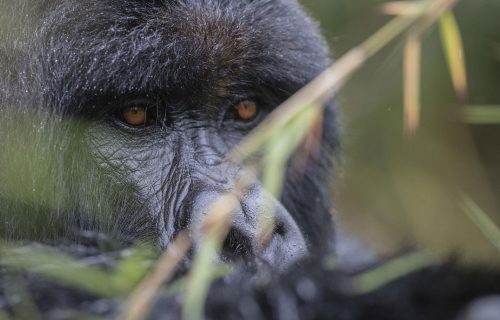 Uganda And Rwanda Safari
Days: 14 | Nights: 13
14 Days Uganda Rwanda Safari offers Primates tracking and Wildlife tours. Uganda and Rwanda are blessed with incredible primates including gorillas.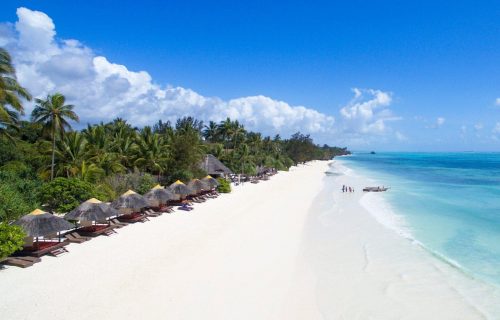 Rwanda, Tanzania And Zanzibar Safari
Days: 12 | Nights: 11
12 Days Rwanda Tanzania Zanzibar Safari Package offers Gorilla Trekking, a Tanzania Safari, and a beach holiday in Zanzibar.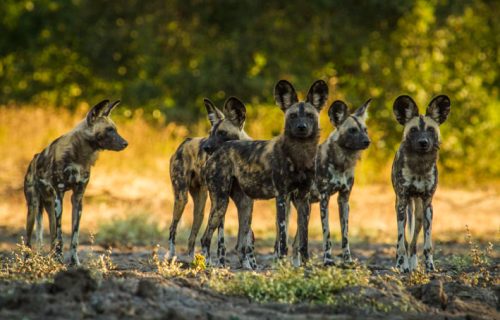 Rwanda And Zimbabwe Safari
Days: 12 | Nights: 11
12 Days Gorilla Trekking and Victoria Falls Safari. Track mountain gorillas on the slopes of extinct volcanoes in Rwanda before continuing south to Zimbabwe for a walking safari in Mana Pools.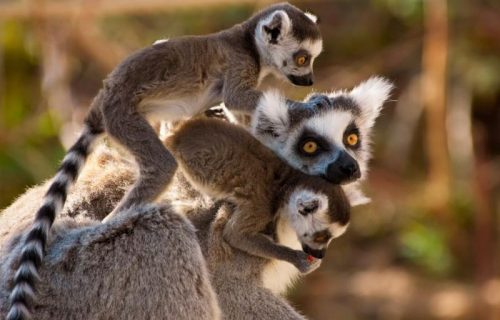 Rwanda And Madagascar Safari
Days: 12 | Nights: 11
12 Days Rwanda Madagascar Safari combines Mountain Gorillas in Rwanda and Lemurs and beaches in Madagascar. Rwanda & Madagascar Primate Safari offers to track the largest primate.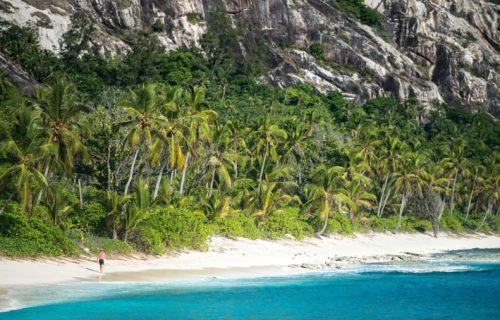 Rwanda, Kenya And Seychelles Safari
Days: 12 | Nights: 11
12 Days Rwanda Kenya Seychelles Safari for Gorilla, Big Game, and Beach safari. Track Mountain Gorillas in Volcanoes National Park, Rwanda before heading to the Maasai Mara National Reserve.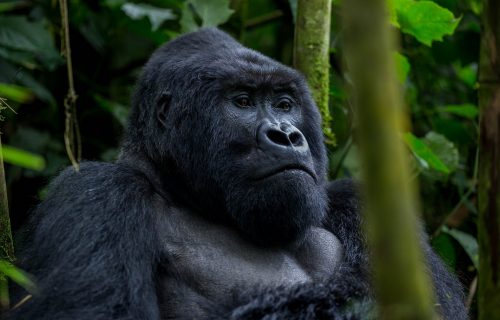 Lowland And Mountain Gorilla Trek
Days: 8 | Nights: 7
8 Days Congo and Rwanda Safari Trip includes Trekking Lowland Gorillas in the Congo's jungles before moving on to Rwanda to pursue their larger cousins, mountain gorillas.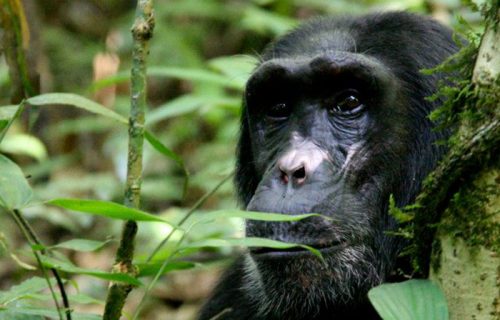 Rwanda And Tanzania Safari
Days: 10 | Nights: 9
10 Days Rwanda and Tanzania Safari combines tracking mountain gorillas in Volcanoes, Rwanda, Chimpanzee trekking in Rubondo Island National Park, and Serengeti.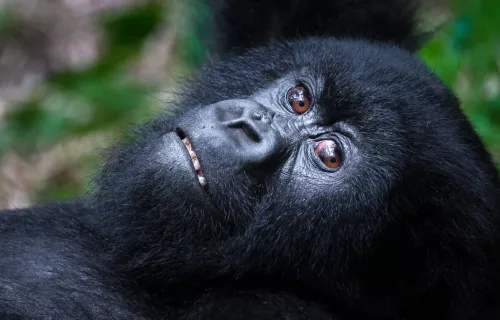 5 Days in Rwanda Itinerary
Days: 5 | Nights: 4
A Complete 5 Days in Rwanda Itinerary Guide You Should Steal, Best for Mountain Gorilla Trekking & Golden Monkey Tracking. Mountain gorilla trekking is the ultimate experience.
Rwanda Travel News, Stories & Articles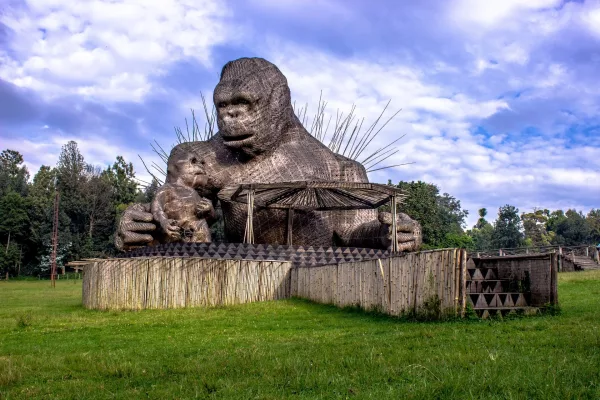 Rwanda Tourism
The greatest source of foreign exchange revenues for Rwanda comes from tourism. The industry is the primary sponsor of the nation's export strategy.
So, before exploring Rwanda Destinations, take a quick look at Rwanda Tourism.
How Has The Government Of Rwanda Developed Tourism?
The tourism sector in Rwanda is rapidly growing and it has created a lot of new opportunities.