All-Inclusive African Beach Holidays, Vacations + Destinations
But which African country has the best beaches? Well, that depends entirely on the type of African beach holidays, or vacations you'd like to experience. Being based in Africa means that we're able to soak up the sun, snorkel, scuba dive, surf, and savor the best African beaches on a regular basis.
In terms of the best African beach holiday experiences, focus your research on Tanzania, South Africa, Kenya, Mozambique, and Zanzibar. If an inland lake can be classified as a beach, don't forget to swing by Lake Malawi too. All of these destinations cater to family getaways and are wonderful as honeymoon escapes too.
Tailor-make your African Beach Holiday
An African Beach Holiday is so much more than just a vacation. It's a life-changing African safari experience you all get to share and cherish for years to come. Our Travel Experts also understand your interests, and therefore we'll tailor-make something specific to your needs and wants. And as Africa's Leading Safari Company, you can rest assured that we know best.
Contact us today, and let's start planning so that you can start packing!
Our African Beach Holidays, Vacations that might interest you
Each of our popular itineraries can be tailor-made to suit your budget as well as your specific interests.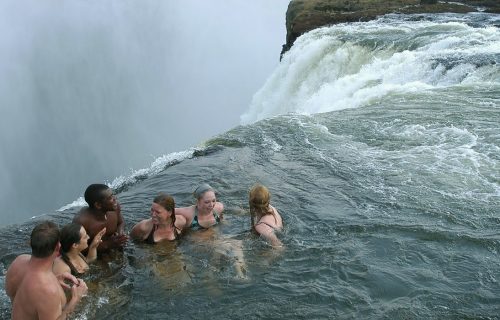 This 13 Days magical Safari in South Africa Zimbabwe and Botswana allows travelers to explore the very best destinations in Southern Africa, from Cape Town to Kruger Park.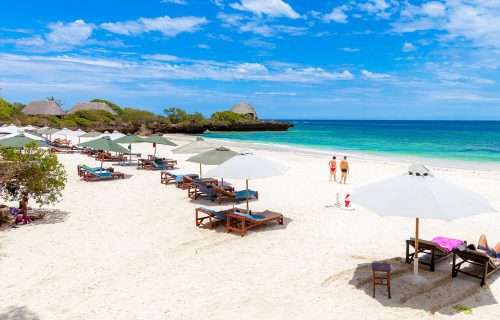 Discover two of Kenya's wildlife meccas, Lake Nakuru and the Masai Mara, on this 8 Days, Luxury Kenya Safari invites you to discover abundant wildlife.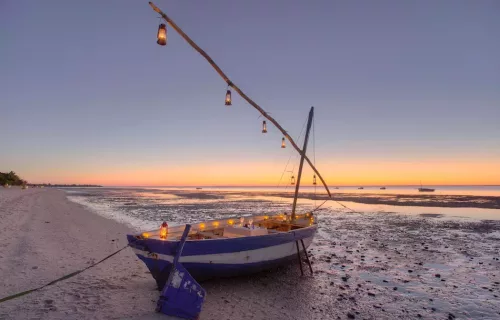 18 Days Flying Safari in Rwanda Botswana and Mozambique (Gorillas & Wildlife). Experience mountain gorilla safari, big game safaris, and island adventures in the ultimate Flying Safari.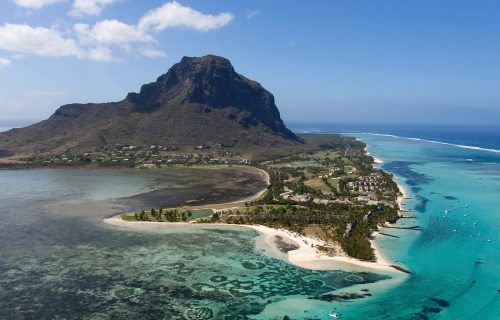 13 Days Best of Victoria Falls Botswana Safari and Mauritius – Experience the water worlds of Botswana on boat safaris in Chobe and at the Okavango Delta, and spend time relaxing days.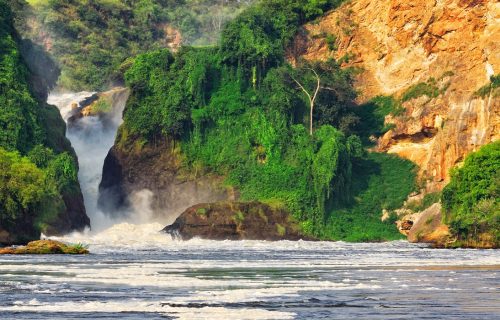 17 Days Uganda Safari – Explore the 'Pearl of Africa' in detail! Uganda is rich in treasures big and little, from the source of the Mighty Nile to breathtaking waterfalls.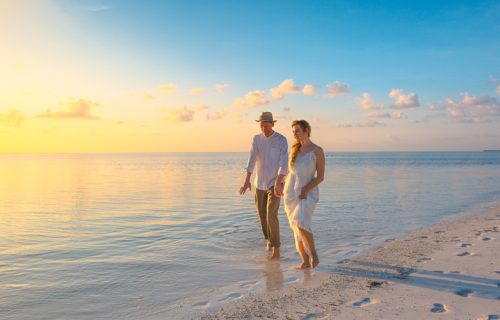 This 14 Days Kenya Tanzania Zanzibar Safari tour to game reserves and beaches in Kenya and Tanzania could be just what you're looking for.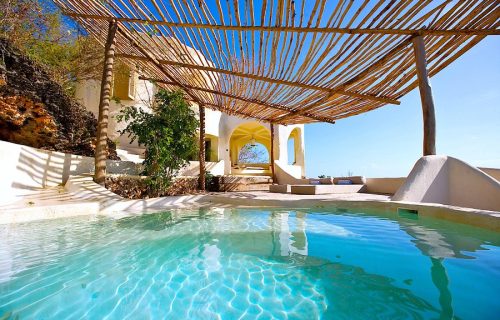 11 Days Group/Family Safari to Masai Mara Serengeti Zanzibar takes to Kenya's Masai Mara and Tanzania's Serengeti in search of predators and prey followed.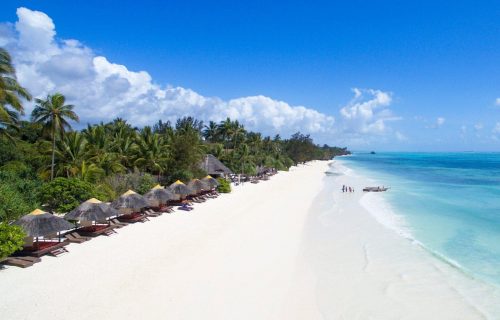 Exotic 4 Days Zanzibar Safari Package to Pemba Island in The Manta Resort. The 4 Days Beach Holiday Zanzibar Package offers exclusive relaxation on Beach.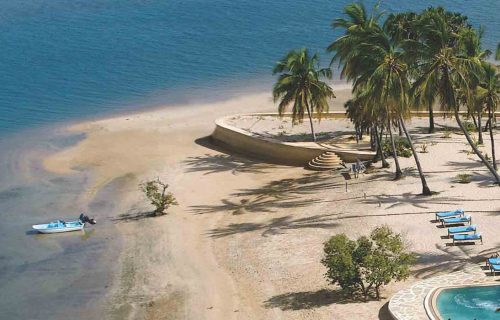 6 Days Kenya Honeymoon Safari to Masai Mara and Lamu. This Kenya Honeymoon Safari itinerary is perfect for couples who are also first-timers.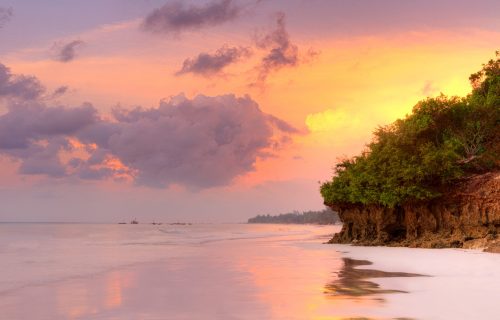 11 Days Kenya Safari and beach vacation is full of adventure, nature, and culture. The Kenya Safari is an Exclusive Family Package.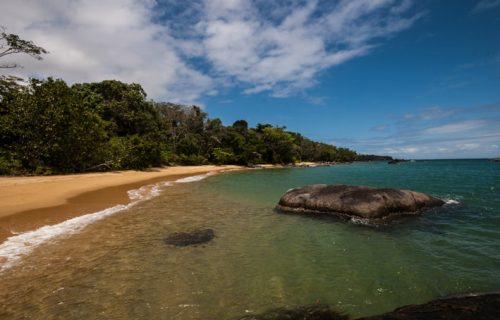 This 13 Days Eastern Madagascar Safari is an off-the-beaten-track safari to Madagascar. Keeping to the Eastern side of the island, you start in Andasibe.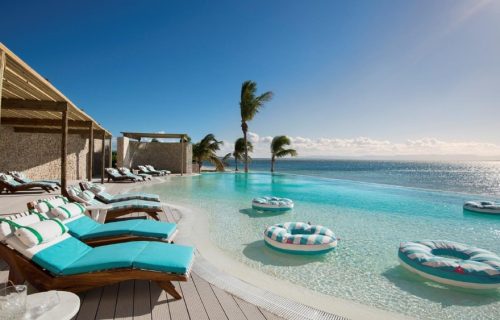 Premium 15 Days Madagascar Safari Adventure, Discover Madagascar in-depth with over 100 different species of lemurs in Madagascar.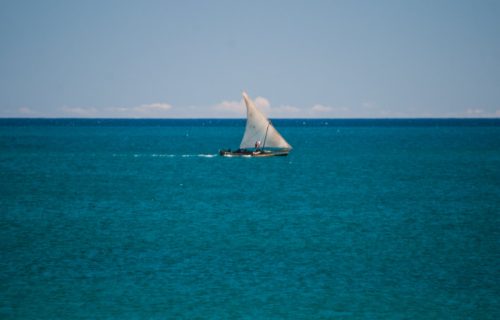 Kenya and Madagascar Safari Start on the grasslands of the Masai Mara before flying across to the island of Madagascar for some lemur tracking.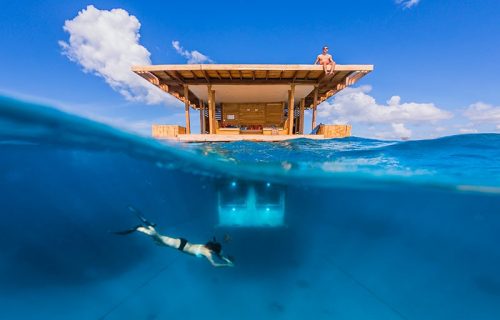 12 Days Rwanda Tanzania Zanzibar Safari Package offers Gorilla Trekking, a Tanzania Safari, and a beach holiday in Zanzibar.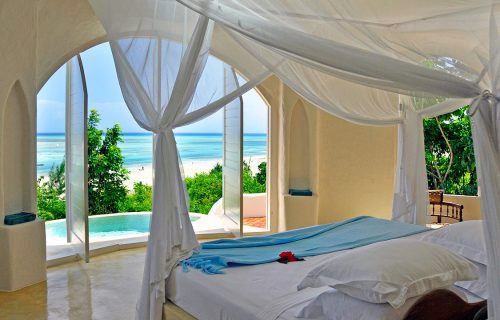 Rwanda Kenya Seychelles Safari for Gorilla, Big Game, and Beach safari. Track Mountain Gorillas in Volcanoes National Park, Rwanda before heading to the Maasai Mara National Reserve in Kenya and ending on the pristine beaches of Seychelles.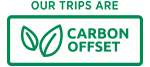 Responsible travel and Vacations are part of Kabira Safaris' DNA. Since the beginning, we've strived to work with local people and businesses in our destinations. We believe that this not only gives you the finest experience possible, but it also benefits nearby communities. Locals are therefore driven to protect whatever attracts tourists, be it their culture, fauna, or environment. In contrast, we actively steer clear of "tourist traps." Responsible Travel Policy.
FAQs about Beach Holidays in Africa
Is Pemba safe?
As long as you stay on the island of Pemba and avoid visiting Palma and Mocimboa da Praia on the mainland, Pemba is completely safe.
Where is Pemba Island?
Pemba Island is an island in the Indian Ocean that is situated near the port of Tanga, Tanzania, and 35 miles (56 kilometers) off the coast of East Africa. The island measures 14 miles by 22 kilometers, or 42 miles, in length.
Pemba Island is a great addition to a Tanzania Safari holiday.
Where to stay in the West coast?
On the West coast, there are many various lodging alternatives, including hotels, self-catering lodging, and B&Bs. Paternoster Beach Cottages, Crystal Lagoon Lodge, West Coast Luxury Tents, and others are a few examples of this.
What to do in the West coast?
Try out wine, craft beer, olives, and Rooibos tea tastings
Explore weskus cuisine and braaivleis
Zipline into Citrusdal,
Jump into natural (warm) pools
Try out the famous river cruises
Trek through the amazing nature reserves and National Park
Go on game-drives
Try archery or angling
Go horseback riding along the west coast
Learn about San culture and Riel-dancing
Where is the West coast located?
The West Coast Region, which stretches the whole length of South Africa's southwest coast and is entirely contained inside the Western Cape, skirts the Atlantic Ocean from Bloubergstrand in the Cape Metropolitan Area in the south to Namaqualand in the north.
Where is Ballito Beach located?
Ballito is a holiday town in South Africa's KwaZulu-Natal province. Ballito is located approximately 40 kilometers (25 miles) north of Durban.
It is located within the KwaDukuza Local Municipality and the iLembe District Municipality.
How to get to Quirimbas Archipelago from Pemba?
Pemba can be reached by boat or charter plane from the Quirimbas Archipelago.
How to get to Quirimbas Archipelago?
South Africa, Kenya, and Tanzania have direct flights to Pemba Airport in northern Mozambique.
The islands of the Quirimbas Archipelago are literally across the water and can be reached by boat or charter plane.
Where is Quirimbas Archipelago located?
The Quirimbas Islands are located in the Indian Ocean off the coast of northeastern Mozambique, close to Pemba, the capital of the Cabo Delgado province.
Where is Vilankulo located?
Vilankulo (or Vilanculos) is a coastal town in Mozambique, lying in the Vilanculos District of Inhambane Province.
Where to stay in Vilankulo?
There are a variety of lodging options available in Vilankulo, including lodges, motels, and hostels. Vilanculos Beach Lodge, Bahia Mar Boutique Hotel, Baobab Beach Backpackers, and many more are examples of this.
What to do in Vilankulo?
Scuba Diving
Horse Riding
Sunset Dhow Safaris
Kite surfing
Canoeing
How to get to Seychelles?
There are no direct flights from the United States, but you can easily connect via London or Middle Eastern hubs such as Qatar or the United Arab Emirates.
International flights arrive at Mahe airport, a lovely, tiny airport from which you can catch a local flight on Air Seychelles to your preferred island.
Is Seychelles safe?
The majority of trips to Seychelles go smoothly. However, there have been incidents of robberies, burglaries, opportunist thefts, and break-ins against locals, foreigners, and visitors.
Inspiring African Beach Destinations
The best beach safari destinations in Africa;