Luxury Zanzibar Tours Vacations, Excursions All-inclusive & Tailor-made
Luxury Zanzibar Tours Vacations, Excursions All-inclusive & Tailor-made. Zanzibar offers a truly unforgettable luxury safari experience. Plan a bespoke holiday with The Bespoke African Safari Co. and visit Zanzibar 's most famous destinations.
The Zanzibar Archipelago is the perfect destination to relax after a safari in Tanzania, with its white sands and turquoise waters. Snorkeling and scuba diving among coral reefs, cruising on a traditional dhow, and learning about Swahili culture are all excellent ways to spend a day. Our experts have been to Zanzibar many times and know the best ways to spend your time there, whether it be on Zanzibar Island, Pemba Island, or the Mafia Islands.
This group of islands is perfect for more than just relaxing on the sand. Once a hub for spice trading, history here extends back 2,000 years. In the capital of Zanzibar, Stone Town, you can see mounds of cinnamon and nutmeg drying in the sun as you stroll the narrow streets that lead to the spice markets. It is possible to encounter across farmers when exploring the verdant interior of Pemba Island. And on the Mafia Islands, you may visit the small fishing settlements and see the locals weaving and repairing nets.
"Zanzibar: Country Profile"
With endless golden beaches, crystalline blue waters and tantalizing spice plantations – Zanzibar is a feast for the senses.
Luxury Zanzibar Tours & Vacations
In Zanzibar, the aroma of spices and the depth of history and culture merge with white sandy beaches, superb diving, and beautiful snorkeling.
Located in the Indian Ocean off the coast of East Africa, the Zanzibar, Pemba, and Mafia Islands are three of the most popular tourist destinations.
They provide a balance of calm and excitement, making them ideal for unwinding after a safari in Tanzania or a hike up Mount Kilimanjaro.
Zanzibar, the largest and most popular of the three vacation spots, is packed with a vibrant culture. Pemba Island, located to the north, is less of a well-known tourist destination, but it does provide excellent diving.
Located south of Zanzibar and Dar es Salaam, Mafia is an unspoiled island and at the mouth of the Rufiji River in the world-famous Selous Game Reserve. It is a tranquil place for newlyweds, divers, and fishermen, thanks to its status as a protected marine reserve.

Zanzibar Solo Travel Diaries//Entry 1 – Baladin Hotel, The Rock Restaurant, Safari Blue
Luxury Zanzibar Tours and Excursions with a Private Guide
These excursions provide a sample of what a trip to the Zanzibar Archipelago might be like. Treat them as inspiration, as each vacation is crafted individually for you.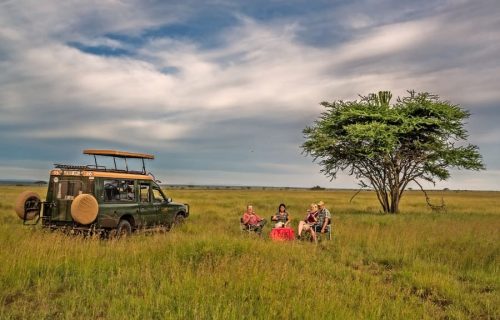 Masai Mara Serengeti Zanzibar
Days: 11 | Nights: 10
This classic Family Safari to Masai Mara Serengeti Zanzibar searches for predators and prey on the game-rich grassy plains of Kenya's Masai Mara and Tanzania's Serengeti.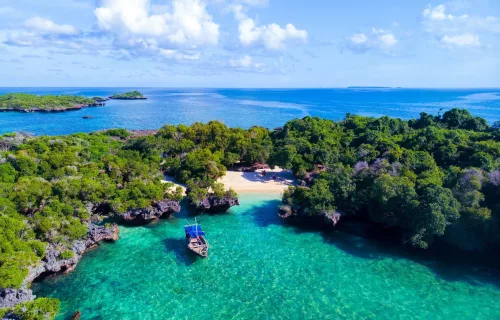 Kenya, Tanzania And Zanzibar
Days: 14 | Nights: 13
If this a detailed 2 Weeks Kenya, Tanzania And Zanzibar Beach Holiday itinerary appeals to you, get in touch with us, and we'll take you on a customized your 14 Days Itinerary.
Zanzibar Travel News, Stories & Articles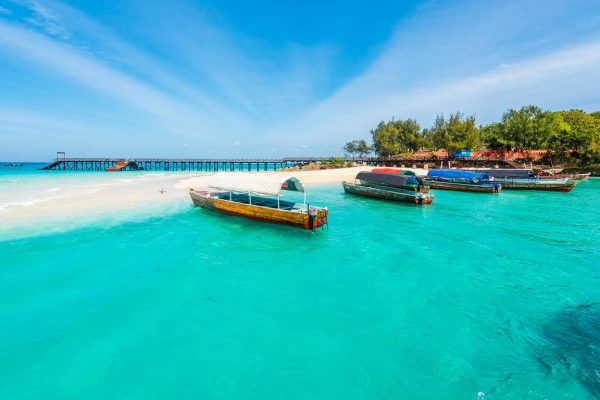 Zanzibar Tourism
Unguja (known worldwide as Zanzibar) and Pemba are two islands of the Zanzibar archipelago, a semi-autonomous province of the United Republic of Tanzania. Nearly a quarter of the islands' income comes from tourists, more than twice as much as from the prosperous agricultural export business.