African Safari Experiences | All-inclusive & Tailor-made
Each of our Bespoke African Safari Experiences is co-designed with the client and hosted by specialists in their field and is guided by a strong conservation agenda. Luxury is defined mostly in terms of space and the caliber of guides who host you. Please view the African Safari Experiences below for inspiration. Alternatively, check Destinations for details on the countries, regions, and lodgings we use.
Tailor-Made is Our business
Our African Safari Experiences are like the spots on a leopard's coat – each one is different. We'll tailor-make your African Safari Experiences to suit your individual needs rather than simply asking you to choose. LET'S START PLANNING
Need More Inspiration?
Explore more of our Tailor-Made African Safari Experiences curated by our Travel Experts
Let us Plan your dream
African Safari Experiences
Enquire now and a Travel expert will get back to you within 2-4 hours.
Chat. +256 779 820 753
T: +250 790 089 902
Skype_id: kabirasafaris
Email: kabirasafaris@gmail.com
Our African Safari Experiences that might interest you
African Safari Experiences with us will unleash your imagination of the misinterpreted continent with scenic beauty and wildlife that floods its conservancies. The most famous African Safari Activities include; Big 5 Viewing, Wildebeest Migration, Beach holidays, Honeymoon/Romantic Holidays, Family Holidays Gorilla Trekking, Solo Safaris, Private Holidays, Walking Safaris, Wildlife viewing, Multi-Country trips or Combo Vacations, Overland Trips, Golf, Cycling Experiences, Flying Vacations, Photographic Safaris, Malaria-free safaris, Babymoon Holidays,  Elephant Safari, LGBT Vacations, Elderly Safaris, Snorkeling, Boat Cruise, City Tours, Cultural Tours, Bird watching, traditional hunting, Hot air ballooning, Mobile camping, and many more.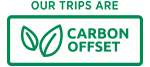 Travel lightly with Kabira Safaris Africa. We've offset the main sources of carbon emissions from this trip on your behalf, including transport, accommodation & waste.
Why Kabira Safaris Africa?
---
If this question still lingers in your head, here are some of the reasons why you should book with us
Guaranteed adventure on your trip – this is backed up by our experience in planning African safaris, Experiences, and ultimate knowledge on the ground

Risk-free on Safaris – Our luxury African safari packages guarantee your safety while on safari. Our 24/7 support system will make sure your safari is safe and sound

Your itinerary is tailor-made just for you – Travel with a personalized itinerary and experiences designed for you. Have control of your trip

Top travel specialists – we link you to travel planning specialists
Let us Plan your dream
African Safari Experiences
Enquire now and a Travel expert will get back to you within 2-4 hours.
Chat. +256 779 820 753
T: +250 790 089 902
Skype_id: kabirasafaris
Email: kabirasafaris@gmail.com