All-inclusive and Tailor-Made African Safari Experiences
Each of our Bespoke African Safari Experiences is co-designed with the client and hosted by specialists in their field and is guided by a strong conservation agenda. Luxury is defined mostly in terms of space and the caliber of guides who host you. Please view the African Safari Experiences below for inspiration. Alternatively, check Destinations for details on the countries, regions, and lodgings we use.
We tailor-make each African Safari Experience especially for you, taking your group, needs, wants, and more into account. Furthermore, we've rubbed shoulders with other leaders in our industry so that we can get you into the most exclusive places for ultra-luxurious experiences! What are you waiting for? Your African safari experience awaits!
Contact our Travel Experts, and let's start planning so that you can start packing. See you in Africa!
Tailor-Made is Our business
Our African Safari Experiences are like the spots on a leopard's coat – each one is different. We'll tailor-make your African Safari Experiences to suit your individual needs rather than simply asking you to choose. LET'S START PLANNING
Need More Inspiration?
Explore more of our Tailor-Made African Safari Experiences curated by our Travel Experts
Let us Plan your dream
African Safari Experiences
Enquire now and a Travel expert will get back to you within 2-4 hours.
Chat. +256 779 820 753
T: +250 790 089 902
Skype_id: kabirasafaris
Email: kabirasafaris@gmail.com
Our African Safari Experiences that might interest you
African Safari Experiences with us will unleash your imagination of the misinterpreted continent with scenic beauty and wildlife that floods its conservancies. The most famous African Safari Activities include; Big 5 Viewing, Wildebeest Migration, Beach holidays, Honeymoon/Romantic Holidays, Family Holidays Gorilla Trekking, Solo Safaris, Private Holidays, Walking Safaris, Wildlife viewing, Multi-Country trips or Combo Vacations, Overland Trips, Golf, Cycling Experiences, Flying Vacations, Photographic Safaris, Malaria-free safaris, Babymoon Holidays,  Elephant Safari, LGBT Vacations, Elderly Safaris, Snorkeling, Boat Cruise, City Tours, Cultural Tours, Bird watching, traditional hunting, Hot air ballooning, Mobile camping, and many more.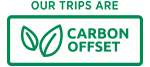 Travel lightly with Kabira Safaris & Tours Africa. We've offset the main sources of carbon emissions from this trip on your behalf, including transport, accommodation & waste.
Why should I book my African safari experience with Kabira Safaris?
---
For the best possible African safari experiences, you want to ensure that you book with the best. And you can't really do better than Africa's – sorry, correction, Africa's Leading Safari Company, can you? Well, that's us, the best in the African safari business ready to tailor-make the ultimate African safari experience for you!
At Kabira Safaris & Tours Africa, we know our African continent like the elephant knows its trunk, and we can't wait to share it with you! Based in Entebbe-Kampala, Uganda, our Travel Experts have traveled far and wide, slept in the beds, got to know the lodge owners and managers, and experienced the exhilarating activities – and now they're well-versed in all things Africa.
Let us Plan your dream
African Safari Experiences
Enquire now and a Travel expert will get back to you within 2-4 hours.
Chat. +256 779 820 753
T: +250 790 089 902
Skype_id: kabirasafaris
Email: kabirasafaris@gmail.com