The Ultimate Rwanda And Zimbabwe Safari Itinerary Guide + Tips!
The ultimate Rwanda and Zimbabwe Safari itinerary guide combines Gorilla Trekking in Volcanoes National Park, Rwanda, Wild Dogs, and Victoria Falls Falls in Zimbabwe. 12 Days Gorilla Trekking and Victoria Falls Safari. Track mountain gorillas on the slopes of extinct volcanoes in Rwanda before continuing south to Zimbabwe for a walking safari in Mana Pools where you may encounter wild dogs. Travel to Somalisa Camp in Hwange before arriving in Victoria Falls.

ZIMBABWE AFRICA *LUXURY* SAFARI | elephants swimming + shocking footage you don't want to miss!!
Itinerary at the Glance: Rwanda And Zimbabwe Safari
Days 1, 2, and 3: Gorilla Tracking, Volcanoes National Park
Day 4: Kigali
Days 5, 6, and 7: Mana Pools National Park
Days 8, 9, and 10: Somalisa Camp, Hwange National Park
Days 11 and 12: Victoria Falls
Detailed Itinerary
Days 1, 2, and 3: Gorilla Tracking, Volcanoes National Park

Gorilla Trekking in Rwanda's – Volcanoes National Park
When you arrive in Kigali, Rwanda's capital city, you will be met by your driver, who will drive you through beautiful, farmed valleys to the Volcanoes National Park for three nights. This afternoon is free for you to unwind and prepare for one of Africa's most incredible wildlife encounters — gorilla tracking. The Volcanoes National Park is one of Africa's wildlife successes. Since the 1990s, people have come to monitor gorillas here, and the revenue produced by this has allowed Rwanda to not only protect but also grow the gorilla population. Tourist revenue has also allowed Rwanda to construct other national parks and reintroduce creatures that were previously extinct in the country.
This morning, you meet your crew, trackers, and guide for your gorilla tracking expedition on the slopes of Rwanda's Volcanoes National Park. After a briefing at the park headquarters where you will learn more about the gorilla family, you will be tracking, you will depart on your gorilla safari. Trackers go out ahead of the squad to discover the gorilla family so they can point you in the right way. After you locate the gorilla family, you will be able to spend an hour with them as they go about their regular routines. This is one of the best animal encounters in Africa, and just a few people get to have it.
Tracking gorillas on the slopes of Volcanoes National Park may be difficult, so it is best to be in good shape before beginning on a gorilla trip. ​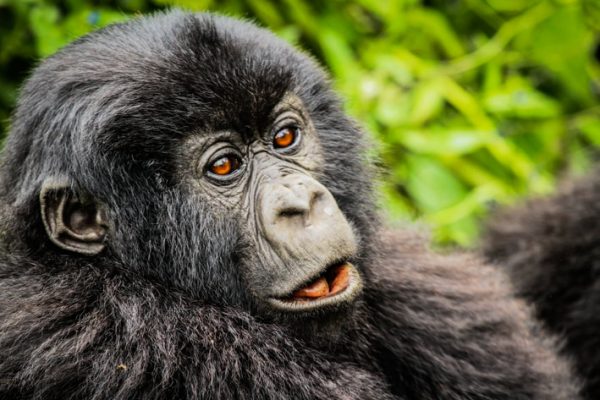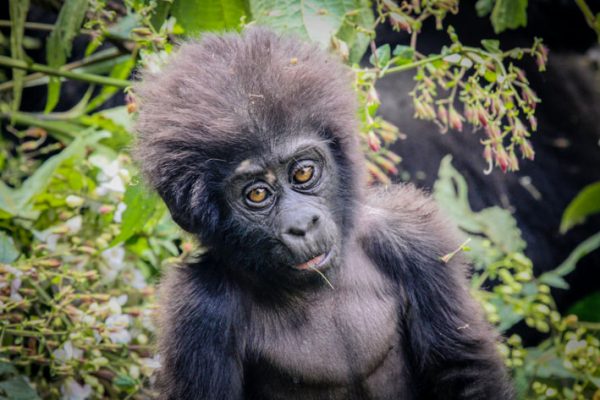 Day 4: Kigali
This morning, before returning to Kigali, you have the option of participating in additional activities in Volcanoes National Park. You can stop by the Kigali Genocide Memorial on your way to your hotel. This is a poignant memorial to the horrendous atrocities committed in Rwanda during the 1990s.
Days 5, 6, and 7: Mana Pools National Park
From Kigali, take a flight south to Harare, Zimbabwe's capital, where you will connect to Mana Pools National Park.
Spend three nights exploring one of Africa's most famous National Parks, Mana Pools. Mana Pools, Zimbabwe, is well-known for being one of the best spots in Africa to go on a walking safari. The forests' openness allows you to view for miles, while the enormous ana trees provide cover to approach close lions, wild dogs, and elephants without their knowing. Because the animals at Mana Pool are used to seeing people on foot, they are more comfortable. Aside from amazing walking safaris in Mana Pools, you can also experience morning and afternoon wildlife drives, as well as a canoe safari along the Zambezi River.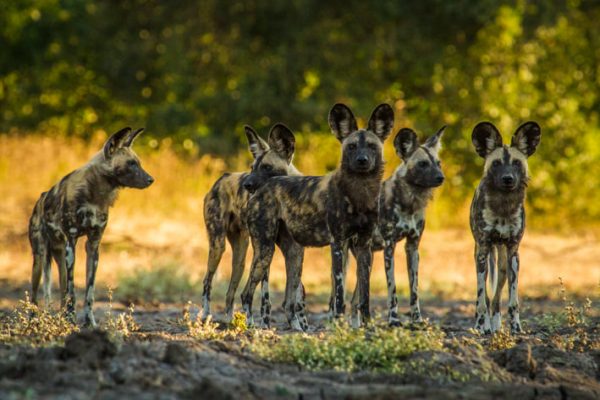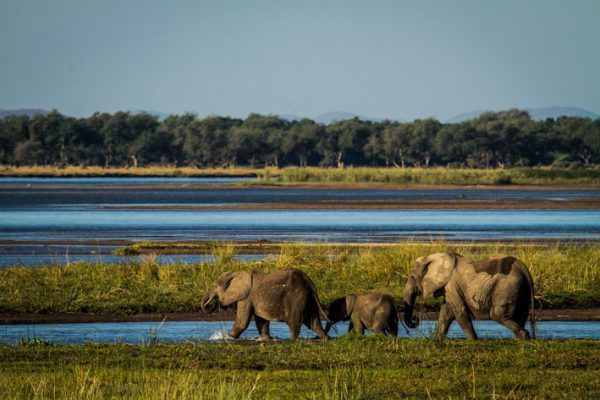 Days 8, 9, and 10: Somalisa Camp, Hwange National Park

Somalisa Camp, Hwange National Park, Zimbabwe
Fly across the country from Mana Pools to Hwange National Park. Somalisa Camp is without a doubt one of our favorite camps in Africa. Located in the middle of Hwange National Park, overlooking a wildlife-filled waterhole. During the dry season, Somalisa attracts around 1000 elephants to the waterhole in front of the camp on a daily basis. Hwange National Park is well-known for having the greatest elephant population in Africa, making it a must-see for any wildlife fan. Because Hwange National Park lies on the outskirts of the Kalahari Desert, it offers a diverse range of wildlife, including desert-adapted animals and those that rely on water.
When Hwange was constructed, park administrators sank boreholes to pump waterholes, which now serve as a lifeline for the park's wildlife. Sable, roan, buffalo, elephant, lion, cheetah, leopard, and wild dog are just a few of the animals that guests staying at Somalisa can expect to see on safari. Somalisa is well-known for its superb guides, who lead daily walking safaris as well as morning and afternoon game drives. The camp is nestled in an Acacia forest, with views of the natural animal tracks leading to the camp's waterhole. Every one of the seven tents has a big veranda with views of the vlei line. The main area is divided into several levels, all of which face the famous elephant pool and waterhole beyond. Somalisa provides guests with a once-in-a-lifetime opportunity to get up close and personal with wild elephants as they drink from the elephant pool in front of the main deck.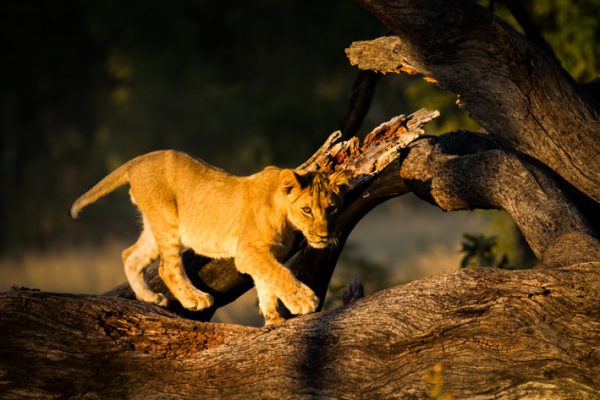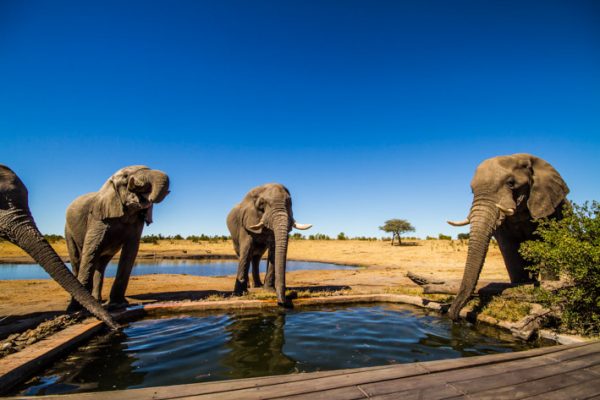 Days 11, and 12: Victoria Falls
After your Zimbabwe safari adventure, visit one of the world's natural wonders, the magnificent Victoria Falls. There is so much to do in Victoria Falls that it can be adapted to everyone's preferences. We can customize your itinerary around your interests and needs, whether you want a heart-pounding bungee jump, gorge swing, white-water rafting, or something a little more peaceful like an afternoon sunset cruise on the upper Zambezi. The magnificent helicopter flight over the falls is something we highly recommend. Our top recommendation for seeing the falls is to arrive as early as possible to avoid crowds and heat, but also to get the greatest light for photography. Because the sun rises above Zambia, photographs with a gorgeous pink tint in the sky are conceivable.
End of the Rwanda And Zimbabwe Safari Itinerary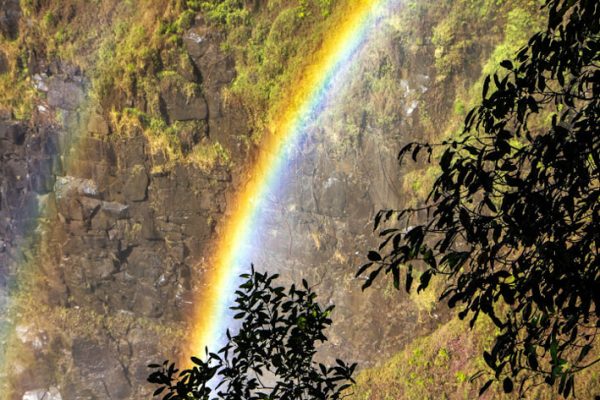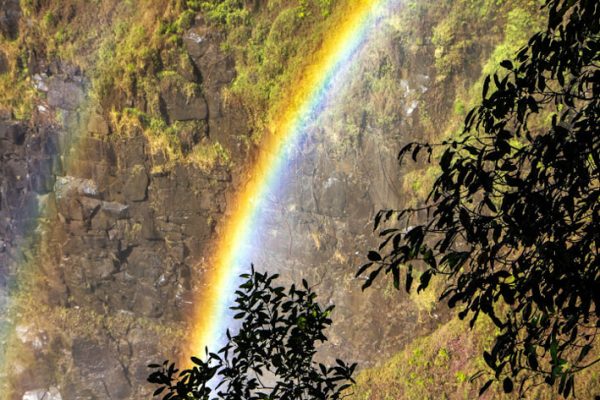 Essential Trip Information
Want an in-depth insight into this Rwanda And Zimbabwe Safari itinerary? Essential Trip Information provides, visa info, How to get to Rwanda, Zimbabwe, the Best Time to visit – pretty much everything you need to know about this adventure and more.
Let's Plan your Rwanda And Zimbabwe safari Itinerary 
One of our Safari Experts will get back to you within 2 – 4-hours.