Primates And Big 5 Safari: Rwanda & Tanzania Itinerary Guide
10 Days All-inclusive Primates And Big 5 Safari offers Gorilla & Chimpanzee Trekking and the big 5. 10 Days Primates And Big 5 Safari combines tracking mountain gorillas in Volcanoes, Rwanda, Chimpanzee trekking in Rubondo Island National Park, and Serengeti for a big game safari. Another one is for those who enjoy primates. After chasing mountain gorillas in Rwanda, you fly to the Serengeti for a big game safari this time. Fly from here to Rubondo Island in the center of Lake Victoria, where you will have the opportunity to assist with the chimp habituation process.

We Saw the BIG FIVE on a Tanzania Safari – The Most AMAZING Experience Ever!
Itinerary at the Glance: Primates And Big 5 Safari
Days 1, 2, and 3: Gorilla Tracking, Volcanoes National Park
Day 4: Kigali
Days 5, 6, and 7: Serengeti National Park
Days 8, 9, and 10: Rubondo Island National Park
Detailed Itinerary
Days 1, 2, and 3: Gorilla Tracking in Volcanoes National Park
When you arrive in Kigali, Rwanda's capital city, you will be met by your driver, who will drive you through beautiful, farmed valleys to the Volcanoes National Park for three nights. This afternoon is free for you to unwind and prepare for one of Africa's most incredible wildlife encounters — gorilla tracking. The Volcanoes National Park is one of Africa's wildlife successes. Since the 1990s, people have come to monitor gorillas here, and the revenue produced by this has allowed Rwanda to not only protect but also grow the gorilla population. Tourist revenue has also allowed Rwanda to construct other national parks and reintroduce creatures that were previously extinct in the country.

Gorilla Trekking in Rwanda – All You Need To Know
This morning, you meet your crew, trackers, and guide for your gorilla tracking expedition on the slopes of Rwanda's Volcanoes National Park. After a briefing at the park headquarters where you will learn more about the gorilla family, you will be tracking, you will depart on your gorilla safari. Trackers go out ahead of the squad to discover the gorilla family so they can point you in the right way. After you locate the gorilla family, you will be able to spend an hour with them as they go about their regular routines. This is one of the best animal encounters in Africa, and just a few people get to have it.
Tracking gorillas on the slopes of Volcanoes National Park may be difficult, so it is best to be in good shape before beginning on a gorilla trip. ​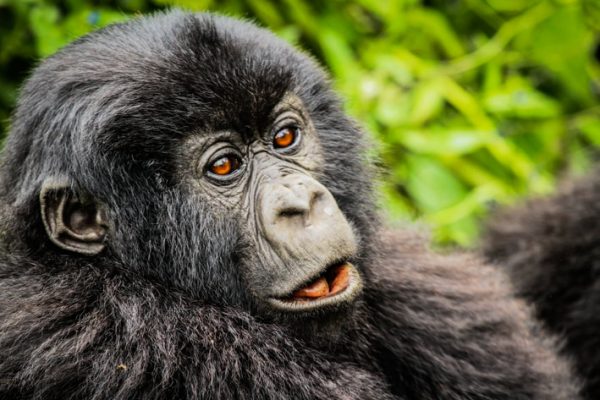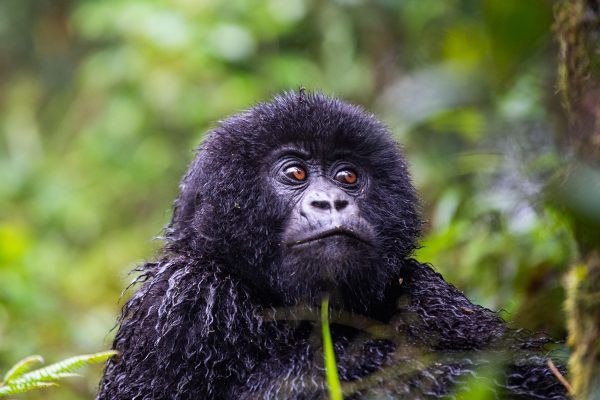 Day 4: Kigali
This morning, before returning to Kigali, you have the option of participating in additional activities in Volcanoes National Park. You can stop by the Kigali Genocide Memorial on your way to your hotel. This is a poignant memorial to the horrendous atrocities committed in Rwanda during the 1990s.
Days 5, 6, and 7 – Serengeti National Park
You'll take an early flight into Tanzania and then to the Serengeti National Park from Kigali. Depending on the time of year, we will recommend a location for you to stay within the Serengeti National Park. The wildebeest migration is continually on the move as it follows the rains. Beginning in the extreme south in December, where they give birth, they migrate north through the western corridor, eventually reaching the northern Serengeti and Masai Mara in June, July, and August. They then begin to migrate south along the Eastern corridor in September/October, returning to the Ndutu area in time to give birth in December.

Serengeti National Park, Tanzania
There are numerous places to select from around the park, ranging from permanent lodges to luxury mobile camps and more rustic mobile sites. Morning and afternoon game drives in quest of the abundant game are the major activities here. The Serengeti is a typical East African open grassy plain with enormous herds of animals such as gazelle, elephant, buffalo, giraffe, topi, rhino, and others. The Serengeti is also one of Africa's top predator habitats. Lions, leopards, and cheetahs are frequently sighted due to the abundance of prey species.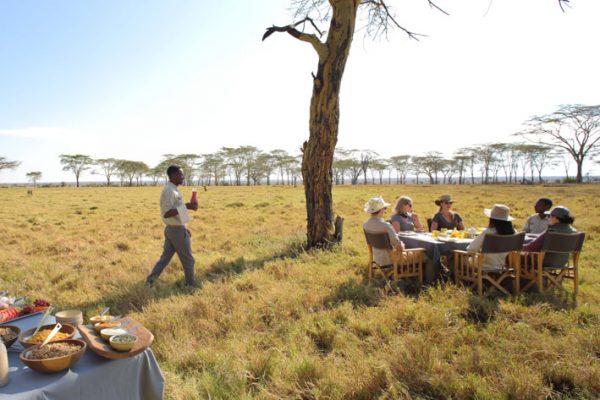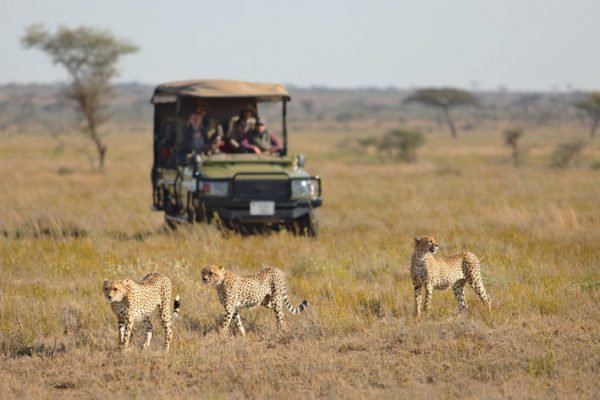 Days 8, 9, and 10: Rubondo Island National Park
A short flight from Serengeti National Park takes you to Rubondo Island in Lake Victoria's southern part. This hidden gem is off the usual path, yet it is well worth the effort to visit as part of your primate safari. Why come to Rubondo Island — for the chimps, of course.
It is so remote that only a few park wardens, researchers, and workers from the island's sole camp call it home. The island's forested interior is home to shy elephants, chimps, and the endangered sitatunga antelope. The island serves as a haven for creatures who were released here many years ago. In the 1960s, a professor from the Frankfurt Zoological Society released 16 chimps onto the island, and tourists now have the unusual opportunity to participate in the chimp habituation program.
End of the 10 Days Rwanda Tanzania Safari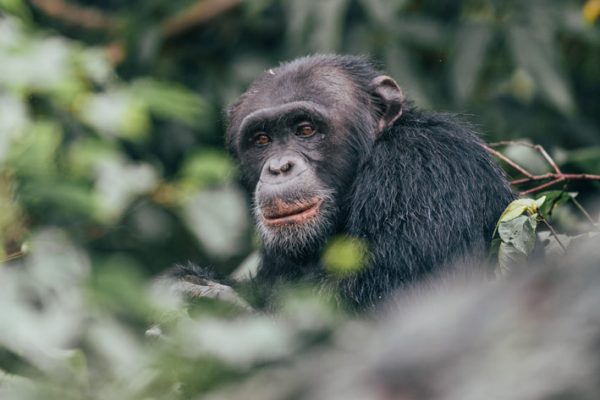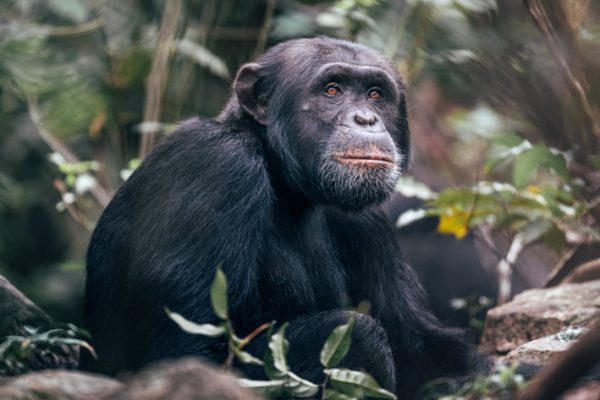 Essential Trip Information
Want an in-depth insight into this all-inclusive 10 Days Primate And Big 5 Safari ? Essential Trip Information provides, visa info, How to get to Rwanda, Tanzania, the Best Time to visit – pretty much everything you need to know about this adventure and more.
Let's Plan your 10 Days Primates & Big 5 Safari
One of our Safari Experts will get back to you within 2 – 4-hours.