Luxury Safaris in Botswana | Best Botswana Safari Experts
Design Tailor-made Luxury Safaris in Botswana to Fit Your Dreams & Budget. Get Help From Our Local Botswana Safari Experts for Best Botswana Safari Packages.
Botswana has one of the world's healthiest animal environments. Safaris in Botswana provide a wide range of wonderful experiences, from the bustling waterways of the Okavango Delta to the old baobabs and meerkats of the Kalahari Desert and the elephants' paradise of Chobe National Park. Fly between small camps while viewing the complicated canals and explore by mokoro (canoe) while spotting hippos, crocodiles, and a plethora of birds.
Why Botswana Safaris?

Botswana is Africa's gold standard for sustainability, offering unrivaled land and sea wildlife safari experiences.
Botswana's natural treasures are spectacular, with vast populations of wildlife, rocky national parks, wetlands teeming with birds, and one of the world's largest deltas.
Explore Our Favourite Safaris in Botswana
Not sure where to start? Our best-selling Botswana safari tours are here to get you going
Tailor-Made is Our business
Our Safaris in Botswana are like the spots on a leopard's coat – each one is different. We'll tailor-make your Botswana Safari to suit your individual needs rather than simply asking you to choose. LET'S START PLANNING
Need More Inspiration?
Explore more of our Tailor-Made Botswana Tour Packages curated by our Travel Experts
Safari activities in Botswana
Whether you're on your first safari or your fiftieth, Botswana won't disappoint. These activities will ensure your visit to this wildlife-rich destination is as memorable as possible.
Safari Attractions in Botswana
Elephant highways in Chobe, meerkats and desert activities in Makgadikgadi, bushmen walks, stargazing, and mokoros in the Okavango Delta.
Important Information; Botswana Safari Guide
Frequently Asked Questions; We've taken the time to address all of your questions about traveling to Botswana.
Botswana At a Glance
Capital city: Gaborone
Area: 581,730 km2
Population: 2,254,068 (2018 estimate)
Language: English (official), Setswana (National)
Currency: Pula (BWP)
Time zone: UTC+2 (Central Africa Time)
Dialing code: +267
Best time to visit Botswana
Botswana is best visited in the winter (April to August). The days are often pleasant, and wildlife is rather simple to spot. Summer can bring heavy rain, making it difficult to travel around several of the national parks. During the summer rains, wildlife tends to disperse, making it difficult to spot creatures.
Top 10 Animals of Botswana
African Elephant: Botswana has one of the greatest populations of African elephants in the world. Nothing surpasses coming upon a herd of these magnificent beasts when on safari. It's a memorable African travel moment to remember!
Cape Vulture: This endangered species is totally protected in Botswana, despite the fact that the global population has been declining for years. This formidable bird, which plays a key role in the food chain, may be found all over Botswana. See them while you still can.
Chacma Baboon: Botswana's largest primate is a member of the old-world monkey family and can be found in the Okavango Delta region. They aren't beauty pageant contestants, but they have a loving appeal of their own. They have distinctive dog-like faces and very sharp teeth.
Flamingo: Pink flamingos, one of Africa's most unusually attractive birds, can be found in the north's salt pans and wetlands. If you're planning a trip to Botswana, try to catch them in all their blush-pink avian splendor.
Lesser Bushbaby: The nocturnal bushbaby is a distant relative of the lemur that lives in northern Botswana. While they are difficult to identify, you can generally hear them calling out from the trees in the middle of the night.
Lion: When a pride of majestic lions appears, time seems to stop still. Watch as safari-goers and other animals come to a halt and collectively hold their breath in respect (and dread) of these magnificent monsters.
Kori Bustard: Botswana is home to significant concentrations of the world's heaviest flying bird, which may be identified by its massive, crested head. Despite its ability to fly, the kori bustard is usually found on the ground foraging for lizards and insects.
Zebra: There's no denying that Botswana's national animal is one of the most spectacular in the world. Zebras can be found in Botswana's reserves, parks, and bush, and their colorful black and white coat make them easy to detect.
Black Mamba Snake: While we hope there are no close encounters with this highly venomous snake, they are worth mentioning because the black mamba is common in Botswana and is regarded as one of the most dangerous snakes in the world. Respect!
Rhino: Botswana has many sanctuaries dedicated to the protection of endangered wildlife, and the community-based Khama Rhino Sanctuary is a great example of how a species' decline can be reversed. Here, you can see rare black and white rhinos and marvel at their strength and size.
Culture and Customs
Botswana's culture is highly diversified, with many different tribal traditions coexisting with European influences brought to the country more recently. Botswana's tribal (or ethnic) tribes (Tswana, Kalanga, Basarwa, and Kgalagadi) speak different languages, have different traditional dances and dress, and live a very different lifestyle than city inhabitants. Overall, good manners will go a long way in Botswana, as formal greetings, respect for others, and courtesy are highly prized by the majority of the population. Most inhabitants are friendly and hospitable to visitors, with offers of hospitality commonplace.
Geography and Environment
Botswana is a landlocked country in Southern Africa, bordered by Namibia, South Africa, and Zimbabwe. Although there are some mountainous locations in Botswana, the majority of the country is very flat. Botswana's terrain is an intriguing mix of desert, wetland, and tableland, with the Kalahari Desert covering up to 80% of the country. Because the Kalahari Desert dominates the middle and southwest portions of the country, the majority of Botswana's population prefers to live in the country's east. The vast Okavango Delta, which encompasses more than 6,200 square miles of canals and islands, occupies much of Botswana's north and west.
Can I use my mobile/cell phone while in Botswana?
Mobile phone coverage is adequate in Botswana's major cities and towns, but less so in rural areas. If you intend to use your mobile phone while away from home, make sure global roaming is turned on.
Are credit cards widely accepted in Botswana?
Large hotels, contemporary shops, and western-style restaurants frequently accept credit cards, but smaller sellers do not. Make sure you have enough cash on hand to cover any purchases that cannot be done on credit.
Health and Safety
Kabira Safaris takes the health and safety of its guests seriously and goes to great lengths to ensure that expeditions are safe, exciting, and enjoyable for all. Before departing, we urge that all passengers consult with their government or a national travel advisory agency for the most up-to-date information:
From Australia?
Go to: http://www.smartraveller.gov.au/
From New Zealand?
Go to: http://www.safetravel.govt.nz/
From Canada?
Go to: https://travel.gc.ca/
From the US?
Go to: http://travel.state.gov/
From the UK?
Go to: http://www.fco.gov.uk/en/
The World Health Organization
also provides useful health information:
Go to: http://www.who.int/en/
Eating and Drinking
Kabira Safaris feels that eating is one of the best ways to experience a nation! Whether you're indulging in a banquet, sampling street food, or savoring cheap dining, there are limitless options to pick from wherever you are in the world. Botswana's food is simple, consisting mostly of millet, sorghum, goat, or beef, but there are a few exceptions.
Things to try in Botswana
Seswaa: This traditional dish of shredded beef served with maize meal and cabbage is Botswana's national cuisine and is available at most restaurants and cafes.
Bush Tea: This red-hued tea, often known as Rooibos, is popular throughout Southern Africa. Locals drink it anywhere from city cafes to hamlet huts since it's pure, natural, strong in antioxidants, and caffeine-free.
Fresh Fruit: Botswana's local fruit is fairly outstanding, but its melons are the standout. Try watermelon, marula, or lerotse for a cheap and healthful snack, which can be purchased at markets and street booths.
Do I need a visa to travel to Botswana?
Australia: No visa required
Belgium: No visa required
Canada: No visa required
Germany: No visa required
Ireland: Yes – visa required
Netherlands: No visa required
New Zealand: No visa required
South Africa: No visa required
Switzerland: No visa required
United Kingdom: No visa required
USA: No visa required
Citizens of countries other than those listed above, including the majority of EU countries, should check with the relevant consulates to see if a visa is necessary. For passengers requiring a visa to enter Botswana, application forms and instructions can be downloaded from https://www.gov.bw/
Entry Requirements – Yellow Fever Certificate:
All travellers over the age of one who enter or transit through Botswana from a country or region identified by the World Health Organization as contaminated with yellow fever must present a valid Yellow Fever Vaccination Certificate. Travelers who do not have a valid yellow fever vaccination certificate issued at least 10 days before their arrival would be denied entry. Travelers without a vaccination certificate have no choice except to be vaccinated upon arrival. Please keep in mind that this includes traveling through an affected country or region.
Children traveling to Botswana:
Please keep in mind that if you are traveling to Botswana with a child under the age of 18, you must provide a certified copy of the child's full unabridged birth certificate (the one that includes the child's details, as well as the details of both parents – the short birth certificate that only includes the child's details, will not be accepted).
Furthermore, if the child is traveling with only one parent, with neither biological parent, or alone, they must present an affidavit of consent from the parent(s) who are not traveling to verify that the trip was made with both parents' consent. If you have any more inquiries, please contact the Botswanan Embassy in your area.
Is tipping customary in Botswana?
Although tipping is not required in Botswana, a little generosity will be appreciated by the natives. It's a good idea to set aside a small bit for porters, guides, and drivers, as well as to leave spare change or round up the bill at restaurants. Restaurants and cafes in metropolitan areas may see an additional 10% added to the bill.
What is the internet access like in Botswana?
Travelers will have access to internet cafes in Botswana's largest cities, but access will be limited to non-existent in rural areas and National Parks.
What is ATM access like in Botswana?
ATMs can be found in Botswana's major cities, airports, and smaller settlements. Rural locations, national parks, and tiny villages will have few to no ATMs, so bring alternate payment methods with you when you travel outside of major cities.
Responsible Travel
---
Kabira Safaris Africa is dedicated to traveling in a way that respects local people, culture, local economies, and the environment. It's vital to remember that what's accepted conduct, attire, and language in one nation may not be in another. Please keep this in mind as you travel.
How we're giving back
In Botswana, we stay in locally managed accommodations, Safari Lodges such as guesthouses, smaller-scale hotels, and homestays to help the local economy (optional). We also go to locally-owned restaurants and markets, where visitors may support local companies and buy handcrafted items made by local artisans.
Where To Stay In Botswana
Not all Botswana properties are created equal! Our travel specialists have slept in these beds, making them qualified to cater to your unique wants and demands!
Need More Inspiration?
We visit and stay at all of these lodges regularly. Therefore, we have all the knowledge and know just how to ensure that your visit to the bush is the best it can possibly be.
We're on hand to make your tailor-made adventures come true!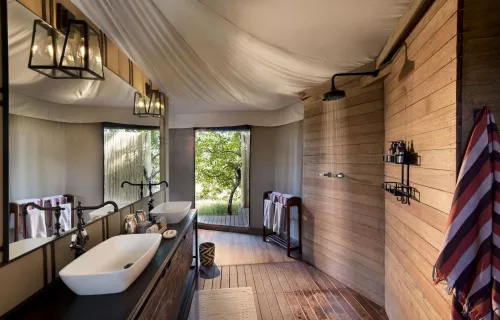 The &Beyond Nxabega Okavango Tented Camp in Botswana is renowned for its luxurious lodging and breathtaking views of the surrounding Okavango Delta.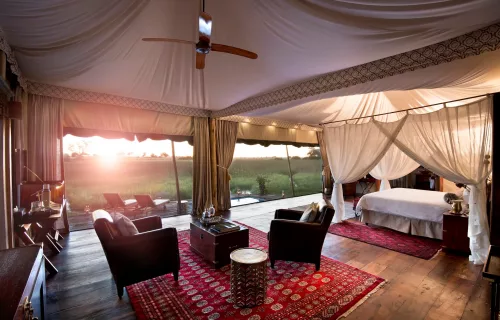 Duba Plains Camp is a small camp located in the remote northern region of the Okavango Delta in Botswana. Duba Plains Camp is surrounded.
Some more useful Botswana Travel Tips
Read and Watch our Travel Tips videos and articles for more insights into Botswana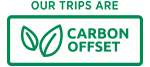 Travel lightly with Kabira Safaris Africa. We've offset the main sources of carbon emissions from this trip on your behalf, including transport, accommodation & waste. Learn about our Responsible Travel Policy.
---
Tailor-Made is Our business.
Our Botswana Safari Packages are like the spots on a leopard's coat – each one is different. We'll tailor-make your Botswana Safari to suit your individual needs rather than simply asking you to choose.
What Else Should I Add To My Botswana Itinerary?
Here are a few of our favorite African Safari destinations to add to your Botswana safari