Kidepo Valley National Park: Safaris, Activities & Lodges: A Travel Guide
This page is a travel guide to Kidepo Valley National Park it talks about; Kidepo National Park safaris, accommodations, activities, animals & location. Kidepo Valley National Park is the most isolated national park in Uganda.
The most remote national park in Uganda, Kidepo Valley National Park is one of the top destinations that any traveler may visit while on a Uganda safari. It is located in the country of Uganda in east Africa.
Kidepo Valley National park is located in the middle of a Savannah terrain and is bordered by many mountain ranges. It is home to fauna that is unique to Uganda and cannot be found in any other national park there.
The Kidepo Valley National park is a fantastic location for a cultural path, especially for people who want to see the Karamojong, Acholis, and other magnificent tribes, in addition to the exceptional wildlife safari experience.
Why visit Kidepo Valley National Park?
Kidepo Valley National Park safari;
Since so few people are aware of Kidepo National Park, which is a true jewel with an enormous abundance of wildlife and provides an authentic Uganda tourism experience, there are less visitors there for the discerning traveler.
There are more than 80 different species of mammals in the Karamoja region, and travelers on a tour of the Kidepo Valley National Park have a good opportunity of seeing these magnificent creatures.
The Kidepo Valley National Park is mostly flat, with a few picturesque undulating hills strewn here and there. Visitors on safaris will find the vegetation to be stunning grassland and savannas that stretch as far as the eye can see.
Kidepo is the only park in Uganda with circumstances that may compete with Kenya's Masai Mara or Tanzania's Serengeti, according to a ranking of the top three most beautiful national parks in the world by CNN Travel.
Safaris in Kidepo Valley National Park to get you dreaming
Our favorite safaris showcasing the best of Kidepo Valley National Park, Uganda.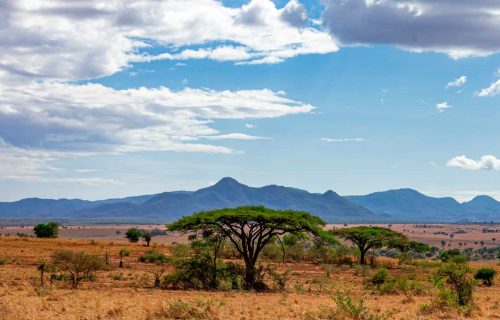 Kidepo and Murchison safari takes you through rugged and semi-arid terrain with a rewarding experience of beautiful landscapes, and wildlife. You will enjoy wildlife game drives, community visits, a walk to Sipi Falls, and a coffee experience in eastern Uganda.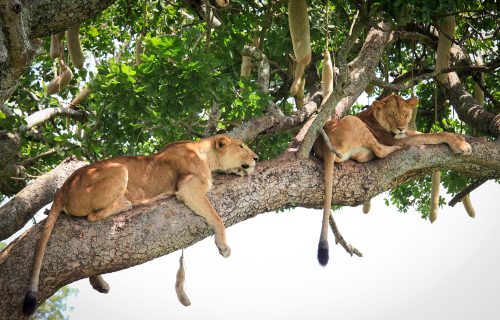 This 4 Days Kidepo Safari is the finest wildlife viewing experience that takes you to Kidepo valley national park Uganda's most picturesque game park that offers the best savannah experience. Wildlife species that can be seen during a tour around Kidepo.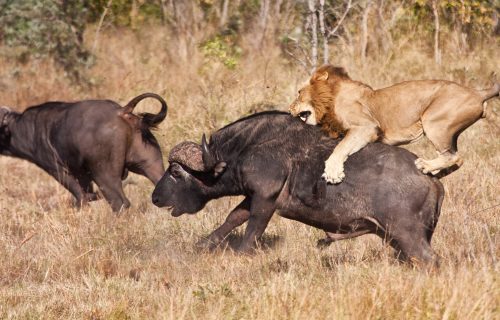 This 5 Days Kidepo Safari offers three days of experiencing Kidepo Valley National Park via game drives and nature walks to take in the wildlife and sceneries this park has to offer. It is perfect for African fans. There are many opportunities for wildlife photography.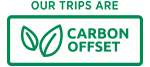 Responsible travel and Vacations are part of Kabira Safaris' DNA. Since the beginning, we've strived to work with local people and businesses in our destinations. We believe that this not only gives you the finest experience possible, but it also benefits nearby communities. Locals are therefore driven to protect whatever attracts tourists, be it their culture, fauna, or environment. In contrast, we actively steer clear of "tourist traps." Responsible Travel Policy.
Animals in Kidepo Valley National Park
Lions, cheetahs, leopards, maneless zebras, kudus, buffalos, Oryx, gazelle, elephants, giraffes, elands, roan antelopes, and striped hyenas are among the animals that visitors to Kidepo Valley National Park may see.
In addition, jackals, hyenas, zebras, reedbucks, waterbucks, Uganda kobs, Nile crocodiles, duikers, and many other animals can be found nearby.
The park is very rich in predators and contains possibly the most diverse savannah wildlife of any park in the nation.
In Kidepo, you can frequently see lions and elephants. It is also home to several dry-country animals, including cheetahs, caracal, aardwolves, greater and lesser kudu, mountain reedbuck, and Guenther's dik-dik.
It's common to see buffalo herds of up to 1,000 animals. The park is home to 12 different antelope species, such as the Jackson's hartebeest, oribi, eland, Uganda kob, and klipspringer.
Birds
With more than 470 kinds of birds, Kidepo Valley has the second-highest number of any reserve in Uganda, only behind Queen Elizabeth National Park. No other Ugandan park has ever recorded sixty of the birds on its list.
Visitors could easily see certain species that haven't been previously identified in the park because a thorough survey hasn't been conducted. With 56 different species identified, Kidepo is a particularly good place to see raptors.
Visitors can spot Dark Chanting Goshawks and Kori Bustards, two migratory birds, from November to April.
Trees
The park's vegetation is varied, including the grey-haired acacia (Acacia gerrardii), savannah woodland that develops in the south and transitions into a grassland that burns intensely, tree and shrub steppe, and finally bush areas with forests on the mountain slopes.
The Kidepo, Lopirpir, and Kulao rivers all have a lot of borassus palms growing alongside them. The open savannah grassland that makes up a large portion of the park is dominated by a variety of acacia and other perennial grasses, including Themeda, Chloris, Panicum, and Seteria species.
Dry thickets with lots of small trees and plants are also typical. This vegetation typically remains barren for more than half the year and is home to antelopes like the endemic Guenther's dik-dik (Madoqua guentheri).
Activities in Kidepo Valley National Park
Other Ugandan activities that visitors to Kidepo Valley National Park can look forward to on their vacation include the following:
Viewing points: Binocular viewpoints have been installed at Apoka Rest Camp, Nagusokopire Campsite, and Kakine Campsite. The latter enjoys a superb 3600 panorama that includes the Napore-Nyungea range, the Morungule Mountains, and Mount Lomej in South Sudan.
Kidepo Valley Drive: The 30km drive from Apoka offers a stunning scenic trip where visitors can pause on the Narus-Kidepo watershed at Lokimorigen to enjoy a spectacular view towards the looming, 2975m-high Jebel Lotuke in South Sudan.
Nature Walks: Short nature walks around Apoka Rest Camp provides the chance to view species such as zebras, hartebeest, and reedbucks. Longer walks through the open grasslands of East Kakine should provide sightings of giraffes, buffalo, elephants, and lions.
Bird Watching: Experienced ranger guides are available at Apoka to help locate and identify birdlife in the park's various habitats.
Mountain Hiking: The Morungule range, which rises from the plains to the northeast of Apoka, can be explored on foot with a ranger guide escort.
Entrance fee: Tariffs & Regulations
All Kidepo Valley National Park fees are payable at the gate at the time of entrance. Park fees are valid for 24 hours.
Adults pay entry fees of USD $40 per person
Foreign residents pay USD $30 per person
Foreign non-resident children pay USD $20
Foreign resident children pay USD $10
How to get to Kidepo Valley National Park?
By Plane
The majority of visitors enter Uganda through Entebbe International Airport (EBB), which is 46 kilometers (29 miles) from Kampala, the country's capital, therefore travelers should be informed of the most recent Uganda visa requirements.
Fly Uganda and Aerolink run scheduled domestic flights, which take about 2 hours from Entebbe to Kidepo Valley.
By Road
It is also possible to drive to Kidepo. There are several routes. The most direct route, through Gulu to Lokumoit Gate, takes about 10 hours. The trip can be broken up with an overnight stop at Ziwa Rhino Sanctuary, Chobe Safari Lodge, Gulu or Kitgum.
Two longer routes pass through the remote Karamoja subregion, arriving at Nataba Gate. Karamoja was subject to banditry in the past, but it has been considered safe for several years and is a growing center of community-based tourism focused on the small town of Moroto.
Carrying a small amount of local Ugandan currency, the Ugandan Shilling (UGX) is advised for smaller purchases.
Regulations
If you keep to park rules, you can stay with the animals as long as they are not disturbed by your presence.
Accommodation at Kidepo Valley National Park
When considering where to stay when visiting Kidepo Valley National Park, visitors have a variety of options to consider. There are safari lodges available that range in price from luxurious to inexpensive.
Lodges
The outstanding lodging and accommodation options of Apoka safari lodge, Kidepo Savannah Lodge, and Nga'Moru Wilderness camp coupled with the cool environment and exceptional views of the Savannah grasslands attract visitors from far and wide.
Alternative lodge options include Kidepo Savannah lodge, a mid-range facility offering incredible views of the endless Narus valley and the distant views of Mount Morungole ranges.
Camping
In the Kidepo Valley National Park, Kakine and Nagusokopire both have picturesque campsites. In addition to a shelter, running water, flushing toilets, firewood, and a ranger guide who may enlighten visitors about the area's history and culture.
Useful information
Geography
On a Uganda safari vacation, Kidepo Valley, which is in the extreme northeastern region of the country and seems truly wilderness-like, is a fantastic place to visit. Kidepo Valley National Park visits are frequently coupled with safaris in Murchison Falls National Park.
Safaris to the Kidepo National Park are often combined with tours of Bwindi Impenetrable National Park and Murchison Falls National Park.
Weather
The climate in Kidepo National Park is semi-arid. Droughts are common. Temperatures can reach as high as 40°C/104°F, but average around 29°C/84°F in the afternoon and 17°C/63°F at night.
There is one Wet season (differing from two Wet seasons in most of the country) from April to August.
Best time to go
It's critical to know when to visit Uganda because this will affect lodging costs, flight costs, availability, and the weather travelers may anticipate while on their safari vacation.
The dry season is the best time to see wildlife in Kidepo Valley National Park (September to March). However, Kidepo, which is year-round accessible and situated in a semi-arid area, can be visited.
The Wet season months (April to August) are pleasantly less hot and bring beautiful scenery. Bird watching is at its best at this time as well.
Health
It is advised to see a travel medical facility before traveling to Uganda. A number of Uganda vaccinations are advised and typically given before your departure.
It's critical to take precautions against malaria. By using mosquito repellent (those with DEET are the most effective), wearing cover in the nighttime, and taking antimalarial medication, you can significantly reduce any risk.
Before your vacation, ask your doctor whether there are any recommended vaccines. A number of Uganda vaccinations are advised and typically given before your departure.
FAQs About Kidepo National Park
Where is Kidepo Valley National Park located?
Kidepo Valley is in the remote northeast corner of the country and can be accessed using a chartered flight via the main entrance to Uganda at Entebbe International Airport (EBB).
What animals will visitors see at Kidepo Valley National Park?
Visitors to Kidepo Valley National Park will see lions, cheetahs, leopards, maneless zebras, kudus, buffalos, Oryx, gazelle, elephants, giraffes, elands, roan antelopes, striped hyenas, jackals, zebras, reedbucks, waterbucks, Uganda kobs, Nile crocodiles and duikers.
How much is the entrance fee to Kidepo Valley National Park?
The entrance fee for Kidepo Valley National Park is USD $30 for non-resident adults and $20 for non-resident children.
Other Uganda Safari Parks
The ten Uganda National Parks include Queen Elizabeth, Lake Mburo, Murchison Falls, Kidepo Valley, Kibale, Mount Elgon, Rwenzori Mountains, Semuliki, Mgahinga Gorilla, and Bwindi Impenetrable National Parks.