Kibale Forest National Park Safaris, Activities & Lodges: A Travel Guide
This page is a travel guide to Kibale Forest National Park it talks about; Kibale Forest National Park safaris, accommodations, activities, animals & location.
Chimpanzee tracking is a popular activity in western Uganda's Kibale National Park, which is overseen by the Uganda Wildlife Authority. Since 1993, chimpanzees have been tracked throughout the park, with success rates hovering around 90%.
The Kibale Forest National Park has a distinctive biophysical environment that is adorned by a wide variety of different sceneries, including the stunning crater lakes, undulating hills, the verdant forest, marshes, and valleys, which offer a confirmed possibility for eco-tourism in the area.
Bird watching, nature walks, and chimpanzee habituation exercises are among other well-liked tourist activities.
Why visit Kibale National Park?
Kibale Forest National Park safari;
With the greatest variety and density of primates in East Africa, Kibale Forest National Park is one of the premier safari locations in Africa for chimpanzee and gorilla trekking safaris.
Within its 795km2 land area, which has the most magnificent and diverse tracts of tropical forest in all of Uganda, live 13 species of primates, including chimpanzees.
On the elevated Fort Portal plateau, which is in the park's center and north, the forest cover predominates. Kibale is the highest point in the park and is 1590 meters above sea level.
Many other primates may be found in the mix of evergreen and deciduous trees, which total 351 species, but man's closest relative is the star of the show, something that every safari visitor to this park will certainly appreciate.
Safaris in Kibale Forest National Park to get you dreaming
Our favorite safaris showcasing the best of Kibale Forest National Park, Uganda.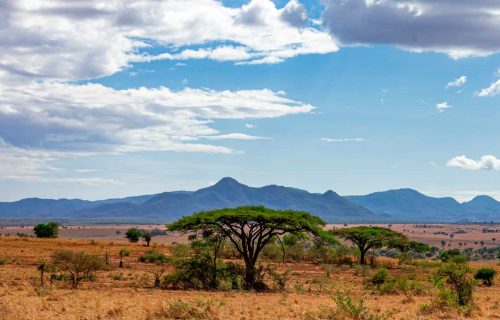 Kidepo and Murchison safari takes you through rugged and semi-arid terrain with a rewarding experience of beautiful landscapes, and wildlife. You will enjoy wildlife game drives, community visits, a walk to Sipi Falls, and a coffee experience in eastern Uganda.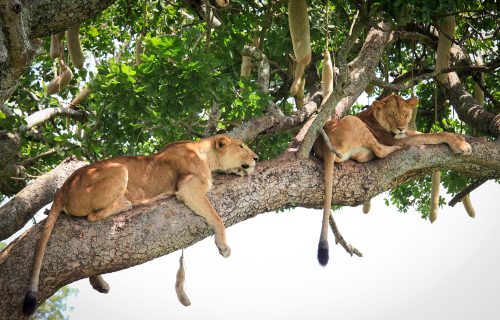 This 4 Days Kidepo Safari is the finest wildlife viewing experience that takes you to Kidepo valley national park Uganda's most picturesque game park that offers the best savannah experience. Wildlife species that can be seen during a tour around Kidepo.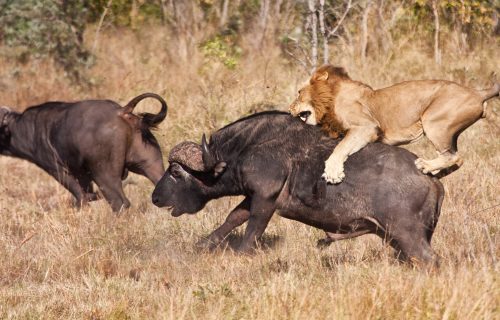 This 5 Days Kidepo Safari offers three days of experiencing Kidepo Valley National Park via game drives and nature walks to take in the wildlife and sceneries this park has to offer. It is perfect for African fans. There are many opportunities for wildlife photography.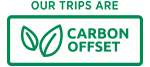 Responsible travel and Vacations are part of Kabira Safaris' DNA. Since the beginning, we've strived to work with local people and businesses in our destinations. We believe that this not only gives you the finest experience possible, but it also benefits nearby communities. Locals are therefore driven to protect whatever attracts tourists, be it their culture, fauna, or environment. In contrast, we actively steer clear of "tourist traps." Responsible Travel Policy.
Animals in Kibale Forest National Park
13 different primate species, including chimpanzees, black-and-white colobus monkeys, blue monkeys, and L'Hoest's monkeys, can be found in the park. Additionally, there are buffalo, warthogs, enormous forest hogs, red and blue duikers, bushbuck, bushpig, and bushpig.
Kibale is home to lions, leopards, golden cats, servals, mongooses, and otters in addition to all the other forest creatures. Elephants also move freely between this park and Queen Elizabeth National Park.
The Kibale Forest National Park serves as a haven for the greatest population of red colobus monkeys in the world and is a crucial shelter for the Uganda mangabey, a rare national endemic.
In addition to primates, Kibale is home to other animal species, however, they are infrequently seen. Other species that can be found in the forest include buffalo, gigantic forest hogs, warthogs, bushpigs, bushbucks, and blue, red, and Peter's duiker.
Birds
Kibale is a haven for birdwatchers. More than 370 species have been identified, many of which are unique to the forest, such as the prized African pitta.
The Cassin's spinetail, blue-headed bee-eater, Nahan's francolin, and Masked apalis are four bird species that have never been observed in another national park in Uganda.
The Bigodi Wetland Sanctuary, a community project where knowledgeable guides lead you on a four-hour trek, is the greatest place to go for bird viewing. From November through April, migratory birds can be found here.
Trees
The park has 351 distinct species of trees, and Kibale's diverse vegetation provides a variety of habitats for wildlife.
This includes the woodland and savanna along the rift valley floor, the moist evergreen forest (wet tropical forest) along the Fort Portal plateau, the dry tropical forest (moist semi-deciduous), and finally the woodland.
Evergreen and deciduous trees coexist in the high forest that surrounds Kanyanchu in the park's center, with evergreen species predominating. With a height of almost 55 meters, the vegetation creates a semi-closed canopy of enormous stacked tree crowns.
The undergrowth is scant and contains shade-tolerant herbs, a variety of ferns, shrubs, and broad-leaved forest grasses.
Activities in Kibale Forest National Park
Other safari activities in Uganda that visitors to Kibale Forest National Park might enjoy while on their vacation include the following:
Chimpanzee Trekking: In comparison to other locations in Uganda where chimpanzees may be found, Kibale boasts a denser population of these common primates, numbering more than 1500 animals, making for an amazing trekking experience.
Forest walks and hiking: Learn about various primate and bird species that can be seen while on the scheduled morning, afternoon, or evening walks in small groups.
Amabere Ga Nyina Mwiru cave: The Kabarole District's cave contains these rocks. One must pass by some breathtaking waterfalls on the way to these rocks, with which the native Batoro tribe has a significant cultural connection.
Bigodi Wetland Sanctuary: This is a rainforest swamp that the local community has created where people can go bird-watching, observe different mammal species, and view different types of vegetation.
How to get to Kibale National Park?
By Plane
The majority of visitors arrive in Uganda through Entebbe International Airport (EBB), thus travelers should be informed of the most recent Uganda visa requirements. It is roughly 46 kilometers (29 mi) from Kampala, the country's capital.
Most of the time, as part of your vacation package, your local tour operator will pick you up from the airport and arrange for any further transportation.
By Road
Kibale National Park is situated in western Uganda, 348 kilometers (5 hours' drive) from Kampala and about 26 kilometers (km) southeast of the lovely Fort Portal town, one of the best places in Uganda to explore.
Kibale is best used as a stop along a tour of Uganda's parks rather than as a standalone visit.
The Kanyanchu chimp trekking trailhead is located 360km/224mi (about 6 hours) from Kampala and 35km/20mi southeast of the town of Fort Portal on a now-improvingly paved road.
The Ugandan Shilling (UGX), which should be carried in modest amounts, is recommended for minor purchases.
Tariffs & Regulations
Entrance fee
Chimpanzee trekking Foreign non-residents USD$200, Foreign residents USD$150, East Africans 150,000 UGX.  Chimpanzee Habituation Experience Foreign non-residents USD$250.
Rules & Regulations
To trek chimpanzees, you must have a chimp trekking permit that can be booked by your tour operator before the trek date.
All intending chimp tracking visitors must attend the briefing session in the morning.
Strictly a maximum of 1 hour is spent in the presence of the chimpanzees.
Each chimpanzee family is trekked by a total of 6 people per trek.
12 years is the minimum age for chimp trekking in Uganda
Do not track chimpanzees if you are sick, they can easily catch human diseases.
Do not litter in the forest during tracking
If you need to urinate or defecate do so off the trail. Bury your waste in a hole (30cm deep) along with any toilet paper.
Do not eat near
Do not chase the chimpanzees
Do not mimic chimpanzee vocalization
Do not use flash photography
Keep as quiet as possible, you will see more
Keep at least 8m (25ft) from the chimpanzees at all times
Accommodation at Kibale Forest National Park
Accommodation in the form of safari lodges ranging from luxury to low budget can be found just inside Kibale National Park's borders. but recommends lodging at luxury and Mid-range levels.
Lodges
luxury lodge options include; Ndali Lodge, The Gorilla Resort, Sanctuary Gorilla Forest Camp, Kasenyi Safari Camp
Alternative lodge options include; Crater Safari Lodge, Primate Lodge, Queen Elizabeth Bush Lodge
Useful information
Geography
Western Uganda's Kibale National Park is reachable by car from Kampala in 6 hours. A well-liked safari combo includes Kibale and the magnificent Bwindi Impenetrable National Park.
Weather
Kibale National Park has a humid and mild climate. The temperature is nearly constant throughout the year. The average daily high is 27°C (81°F), and the average low is 15°C (59°F) at night.
Kibale Forest National Park doesn't have a true dry season; rain can fall at any time. However, June and July tend to be drier than December through February. There are two wet seasons: August through November and March to May. Bringing waterproof clothing is advised.
Best time to go
Understanding the optimum time to visit Uganda is crucial since it affects lodging costs, flight costs, availability, and the weather visitors can anticipate while on their safari trip.
The entire year is available for chimpanzee trekking in Kibale. The driest months, which are December through February, June, and July, are the ideal seasons for this activity.
These times are more convenient for trail walking, and the activity is generally more enjoyable.
Health
It is advised to stay current on Uganda's most recent immunization needs, be sure to take precautions against malaria, and get specific vaccinations (contact your local doctor or travel clinic).
It is advisable to take antimalarial medications, cover up at night, and use insect repellent (those containing DEET are the most effective).
It is advised to see a travel medical facility before traveling to Uganda. A number of Uganda vaccinations are advised and typically given before your departure.
FAQs About Kibale Forest National Park
Where is Kibale National Park located?
Kibale Forest National Park is located in western Uganda and can be accessed via a 6-hour drive from Kampala.
What animals will visitors see at Kibale National Park?
Visitors to Kibale National Park will see 13 primate species including chimps, black-and-white colobus monkeys, blue monkeys, L'Hoest's monkeys, red and blue duikers, bushbuck, bushpig, warthog, giant forest hog, lions, leopard, elephants, and buffalo.
Other Uganda Safari Parks
The ten Uganda National Parks include Queen Elizabeth, Lake Mburo, Murchison Falls, Kidepo Valley, Kibale, Mount Elgon, Rwenzori Mountains, Semuliki, Mgahinga Gorilla, and Bwindi Impenetrable National Parks.