Bespoke Best Safaris in Tanzania & Packages
Design Tailor-made Safaris in Tanzania to Fit Your Dreams & Budget. Get Help From Our Local Tanzania Safaris Experts or Browse to See the Best Tanzania Safari Packages.
Why Safaris in Tanzania?

Tanzania has some of the best game watching in the world, from the Great Migration in the Serengeti to the Ngorongoro Crater's unique wildlife ecology. Tanzania, home to 'the Large Five,' a big mountain, and a whole range of big adventures, is a must-see for any African explorer.
During the yearly migration, wildebeests stampede across the Serengeti plains, while baobabs dwarf the elephant herds that feed underneath them in Tarangire National Park. Descend into the Ngorongoro Crater, the world's largest free-standing crater. Discover chimps in the Mahale Mountains, kayak down the river in the beautiful Selous, or meet the Maasai in Northern Tanzania by taking the path less traveled. Your quest will come to an end on the spice island of Zanzibar.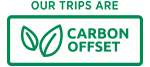 Travel lightly with Kabira Safaris. We've offset the main sources of carbon emissions from this trip on your behalf, including transport, accommodation & waste. Learn about our Responsible Travel Policy.
How to Plan a Safari to Tanzania
Describe your dream African Adventure.
We get you in touch with our travel planning specialists who will help you plan your Sudan Safari.
We make adjustments where necessary.
Book the itinerary/Journey when ready.
Top Tanzania Safari Deals
Tanzania Safaris Highlights
Arusha and it's coffee plantations, the giant baobabs of Tarangire National Park, the world wonders of Serengeti and Ngorongoro Crater, meet the Maasai in the Northern Serengeti, the beaches of Zanzibar.
Tanzania At a Glance
Capital city: Dar es Salaam, Dodoma
Area: 947,303 km2
Population: 61,193,226 (2021 estimate)
Language: English (official), Swahili (National)
Currency: Tanzanian shilling (TZS)
Time zone: UTC+3 (East Africa Time)
Dialing code: +255
Best time to visit Tanzania
Tanzania's climate varies with its numerous landscapes, thus expect weather variations around the country. The prime season for travel in Tanzania is often believed to be January and February, as the hot, dry weather is generally thought to be the most enjoyable. The greatest time to visit the Serengeti is from late June through October when the animals are at their most plentiful. During the rainy season (March to May), expect afternoon downpours; nevertheless, there will be fewer tourists in Tanzania, so you won't have to contend with crowds.
Geography and Environment
Tanzania has one of the world's most diversified natural ecosystems, bordered by Burundi, Kenya, Malawi, Mozambique, Rwanda, Uganda, Zambia, and the Democratic Republic of the Congo. You'll be able to witness immense canyons, wide grassland, ancient islands, lush woodlands, snow-capped mountain ranges, vast lakes, colonial towns, and modern cities while traveling through Tanzania. Tanzania actually has the best of both worlds, with the Indian Ocean occupying the eastern part of the country. Tanzania is home to Africa's highest peak and some of the world's most recognized natural reserves, as well as unique cities and colorful communities. Dar es Salaam, Tanzania's former capital, is a sophisticated metropolis with a colonial flavor, whilst Arusha, the regional center, retains a village atmosphere. With its old cobbled streets and one-of-a-kind, heritage-filled structures, Zanzibar is in a class by itself.
Eating and Drinking
Kabira Safaris feels that eating is one of the best ways to experience a nation! Whether you're indulging in a banquet, sampling street food, or savoring cheap dining, there are limitless options to pick from wherever you are in the world. Botswana's food is simple, consisting mostly of millet, sorghum, goat, or beef, but there are a few exceptions.
Things to try in Tanzania
Seafood: Fish enthusiasts will like the variety of fresh seafood available in Dar es Salaam and Zanzibar. The waterfront shops and restaurants are brimming with sea-inspired delights, ranging from fragrant fish curries to barbecued shrimp and lobster.
Indian Cuisine: Fish aficionados will be delighted by the variety of fresh seafood available in Dar es Salaam and Zanzibar. The waterfront markets and restaurants are brimming with sea delights, from fragrant fish curries to barbecued shrimp and lobster.
Mandazi: These sweet, fried buns are sold at markets and street vendors throughout East Africa and constitute a tasty, inexpensive snack. Although they can be flavored in a variety of ways, the ones made in Zanzibar are often flavored with fresh spices and coconut.
Culture and Customs
Botswana's culture is highly diversified, with many different tribal traditions coexisting with European influences brought to the country more recently. Botswana's tribal (or ethnic) tribes (Tswana, Kalanga, Basarwa, and Kgalagadi) speak different languages, have different traditional dances and dress, and live a very different lifestyle than city inhabitants. Overall, good manners will go a long way in Botswana, as formal greetings, respect for others, and courtesy are highly prized by the majority of the population. Most inhabitants are friendly and hospitable to visitors, with offers of hospitality commonplace.
Do I need a visa to travel to Tanzania?
Australia: Yes – Visa required
Belgium: Yes – Visa required
Canada: Yes – Visa required
Germany: Ye – Visa required
Ireland: Yes – Visa required
Netherlands: Yes – Visa required
New Zealand: Yes – Visa required
South Africa: Yes – Visa required
Switzerland: Yes – Visa required
United Kingdom: Yes – Visa required
USA: Yes – Visa required
It is suggested that you acquire your visa in advance at any United Republic of Tanzania Diplomatic or Consulate Mission overseas. The fee is roughly US$100, depending on nationality, and the process should take one business day. Due to an agreement between the three countries, you do not need a multi-entry visa to visit Kenya, Tanzania, and Uganda at the moment (eg. if you exit Kenya to Tanzania you can re-enter Kenya on the same visa). However, if your trip includes two visits to Tanzania following a visit to a country other than those specified above, you may need to obtain two visas.
Is tipping customary in Tanzania?
Although tipping is not required in Tanzania, a little generosity will be appreciated by the natives. It's a good idea to set aside a small bit for porters, guides, and drivers, as well as to leave spare change or round up the bill at restaurants. Restaurants and cafes in metropolitan areas may see an additional 10% added to the bill.
What is the internet access like in Tanzania?
Travelers will have access to internet cafes in Tanzania's largest cities, but access will be limited to non-existent in rural areas and National Parks.
Can I use my mobile/cell phone while in Tanzania?
Mobile phone coverage is adequate in Tanzania's major cities and towns, but less so in rural areas. If you intend to use your mobile phone while away from home, make sure global roaming is turned on.
What is ATM access like in Tanzania?
ATMs can be found in Tanzania's major cities, airports, and smaller settlements. Rural locations, national parks, and tiny villages will have few to no ATMs, so bring alternate payment methods with you when you travel outside of major cities.
Are credit cards widely accepted in Tanzania?
Large hotels, contemporary shops, and western-style restaurants frequently accept credit cards, but smaller sellers do not. Make sure you have enough cash on hand to cover any purchases that cannot be done on credit.
Responsible Travel
---
Kabira Safaris is dedicated to traveling in a way that respects local people, culture, local economies, and the environment. It's vital to remember that what's accepted conduct, attire, and language in one nation may not be in another. Please keep this in mind as you travel.
How we're giving back
In Tanzania, we stay in locally managed accommodations, Safari Lodges such as guesthouses, smaller-scale hotels, and homestays to help the local economy. We also go to locally-owned restaurants and markets, where visitors may support local companies and buy handcrafted items made by local artisans.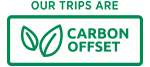 Travel lightly with Kabira Safaris. We've offset the main sources of carbon emissions from this trip on your behalf, including transport, accommodation & waste. Learn about our Responsible Travel Policy.
---
Why Kabira Safaris?
If this question still lingers in your head, here are some of the reasons why you should book with us
Guaranteed adventure on your trip
Risk-free on Safaris
Your itinerary is tailor-made just for you
Top travel specialists