Premium 15 Days Southern Madagascar Safari Adventure
Premium 15 Days Madagascar Safari Adventure, Discover Madagascar in-depth with over 100 different species of lemurs in Madagascar. 15 Days Southern Madagascar Safari you need to explore various reserves and forests to see different species. From Tana head to Andasibe for the indri-indr before heading south through Antsirabe and Ranomafana for the bamboo lemur. Continue to Isalo's canyons and ring-tailed lemurs and finally end on the beaches of Ifaty.
Itinerary at the Glance: 15 Days Southern Madagascar Safari
Day 1: Antananarivo
Days 2, 3 and 4: Adasibe-Mantadia National Park
Day 5: Antsirabe
Days 6, 7, and 8: Ranomafana National Park
Days 9, 10, and 11: Isalo National Park
Days 12, 13, and 14: Ifaty
Day 15: Antananarivo
Detailed Itinerary
Day 1: Antananarivo
When you arrive in Antananarivo (Tana), Madagascar's capital, you will be received and taken to your hotel for the night. Antananarivo is a vibrant city with bustling markets in the heart of the city. Spend the day relaxing or visiting the city.
Days 2, 3, and 4: Adasibe-Mantadia National Park
After breakfast, your driver/guide will pick you up from the hotel and transport you 3 hours east to Andasibe National Park, where your Madagascar lemur safari will begin. Andasibe is one of Madagascar's most accessible national parks, making it one of the most popular forests to visit. Home to some of Madagascar's most stunning lemurs, including the indri-indri, the largest lemur on the island. The indri is a huge black and white teddy bear-like lemur whose calls can be heard echoing through the forest mist in the mornings. As you travel into the forest in pursuit of these lovely animals, the eerie howl gives their whereabouts away.
The diademed sifaka, a gold, grey, white, and black sifaka, is another iconic lemur in Andasibe-Mantadia. They are true arboreal, masters of the forest, moving from tree to tree with ease.
Spend your days exploring the woodlands in search of lemurs, chameleons, and other indigenous animals on this amazing island. This is the ideal way to begin your Madagascar family safari.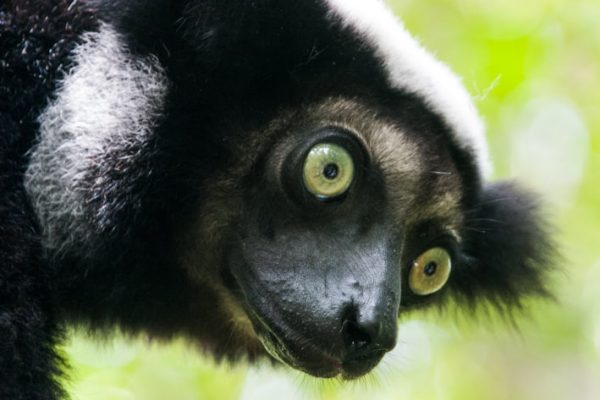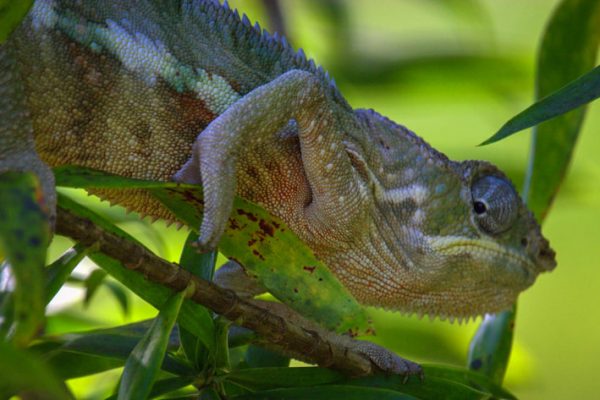 Day 5: Antsirabe
Today is a long day of driving (7-8 hours) as you head south to Antsirabe. The scenery along the trip is breathtaking, which should compensate for the long drive. During the colonial era, Antsirabe was a spa town. If you have time, go to some of the local craft markets or visit some of the volcanic lakes.
Days 6, 7, and 8: Ranomafana National Park
Your journey south will be completed with a 6-hour drive to Ranomafana National Park. Ranomafana's woodlands are teeming with wildlife, including the highly endangered golden bamboo lemur and the bigger bamboo lemur. The woodlands are home to 12 different lemur species, as well as frogs, insects, chameleons, and several beautiful birds. Walking through the forest on the steep pathways is rewarding, with views of waterfalls and rushing rivers. As the chameleons, geckos, and frogs become more active at night, a stroll through the park is a must.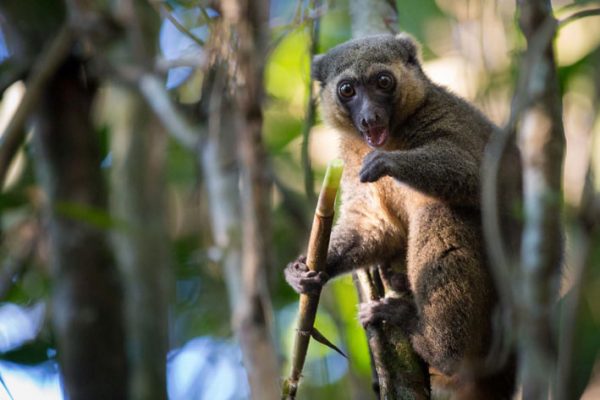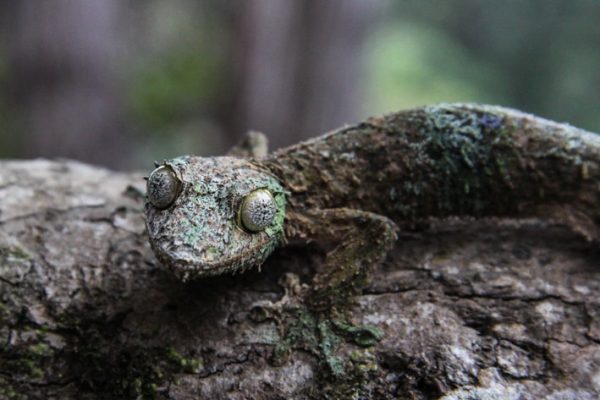 Days 9, 10, and 11: Isalo National Park
Today, you'll travel south from the highlands into more dry regions interspersed with prickly vegetation. You will have the opportunity to stop at the Anja Reserve along the way to witness a troop of habituated ring-tailed lemurs living in very stunning terrain. You have three nights in Isalo to explore the parched countryside and canyons, as well as some magnificent landscapes and treks. Isalo is home to various well-known lemurs, such as ring-tailed lemurs and Verreaux's sifakas.
Days 12, 13, and 14: Ifaty
At the end of your Madagascan highlights safari, you will travel south to the coastal town of Ifaty for some rest and relaxation. En route to Ifaty, you can stop at the interesting Arboretum de Antsokay Botanical Gardens, which has excellent samples of flora from Madagascar's southern region. Ifaty is a small coastal town with white sandy beaches, palm-fringed beaches, and turquoise waters. Spend your days sunbathing on the beach or going snorkeling or diving. If you wish to explore more spiny forests, go to the Ifaty Spiny Forest, which is home to strange plant species such as the smallest of Madagascar's six unique baobab species.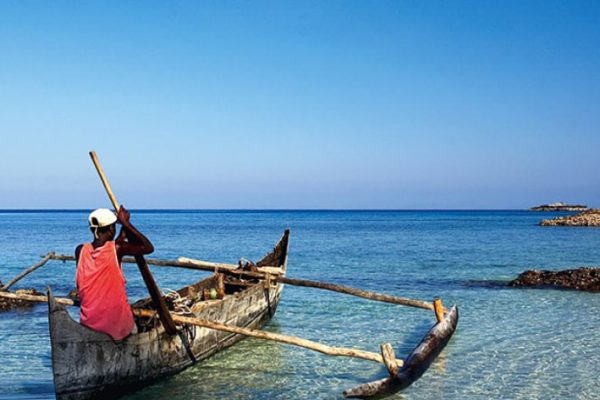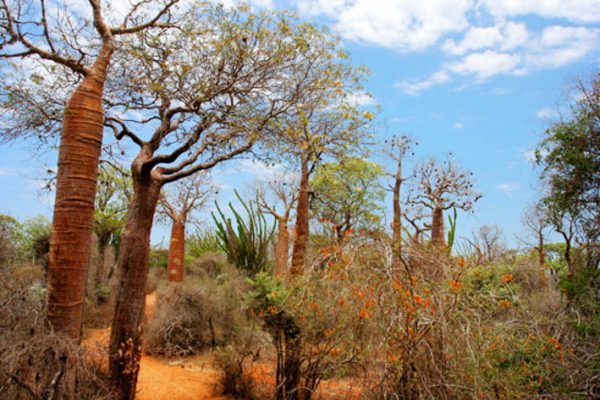 Day 15: Antananarivo
You return to Tuleur from Ifaty in time for your trip back to Tana, where you spend the night before flying home.
End of the 15 Days Southern Madagascar Safari Adventure
Essential Trip Information
Want an in-depth insight into this 13 Days South Africa and Madagascar Safari Trip? Essential Trip Information provides visa info, How to get to South Africa and Madagascar, the Best Time to visit – pretty much everything you need to know about this adventure and more.
Let's Plan your trip to the Big Game Safari & Lemur viewing – 13 days
One of our Safari Experts will get back to you within 2 – 4-hours.