Luxury Safaris in Mozambique | All inclusive Mozambique Safaris
Designed bespoke Luxury Safaris in Mozambique to Fit Your Dreams and Budget. Get Help From Our Local Mozambique Safari Experts for All inclusive Mozambique safaris.
Mozambique's coastline along the Indian Ocean, which stretches from South Africa to Tanzania, is the ideal location to unwind after a safari. A variety of travelers can enjoy its long, dune-lined beaches, blue waters, well-preserved coral reefs, and secluded archipelagoes. Through its intriguing cultural fusion of historical influences from the Arab and Portuguese cultures, discover a wealth of sights, sounds, tastes, and sensations.
Why Mozambique Safaris?

Mozambique, which has unspoiled, less-visited beaches, is the perfect place for secluded honeymoon, family, or adventure vacations.
Explore Our Favourite Safaris in Mozambique
Not sure where to start? Our best-selling Mozambique safari tours are here to get you going
Tailor-Made is Our business
Our Safaris in Mozambique are Blessed with several of Africa's most spectacular beaches, Mozambique is also notable for its fantastic marine life and time-warped old Portuguese towns. We'll tailor-make your Mozambique Safari to suit your individual needs rather than simply asking you to choose. LET'S START PLANNING
Need More Inspiration?
Explore more of our Tailor-Made Mozambique Tour Packages curated by our Travel Experts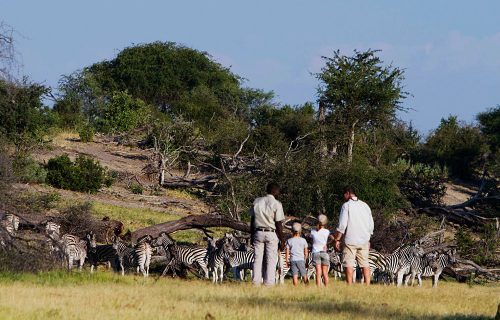 18 Days Safari in Rwanda Botswana and Mozambique. Experience mountain gorilla safari, big game safaris, and island adventures in the ultimate Safari.
Safari activities in Mozambique
Whether you're on your first safari or your fiftieth, Mozambique won't disappoint. These activities will ensure your visit to this wildlife-rich destination is as memorable as possible.
Safari Attractions in Mozambique
There are several Mozambique National Parks and Game Reserves, The Top Tourist Attractions In Mozambique; Bazaruto National Park, Bazaruto Archipelago, Banhine National Park, Gorongora National Park, Quirimbas, Zinave and Limpopo
Important Information; Mozambique Safari Guide
Frequently Asked Questions; We've taken the time to address all of your questions about traveling to Mozambique.
Mozambique At a Glance
Capital city: Maputo (population 1.1 million)
Area: 801,590 km2
Population: 31.26 million (2020)
Language: Portuguese
Currency: Metical (MZN)
Time zone: (GMT+02:00) Harare, Pretoria
Dialing code: +258
Best time to visit Mozambique
Given that the weather is milder and drier, June through August is thought to be the greatest time to travel. The greatest time to see the large game and take advantage of the sunshine on the coast is later in the dry season (in late August and September) when temperatures start to rise. Early in the rainy season, which typically lasts from November to December, is the optimum time to see birds.
Geography and Environment
Located in Southern Africa, Mozambique shares land borders with Malawi, South Africa, Tanzania, Zambia, Zimbabwe, and Swaziland. The eastern side of the country runs along the Indian Ocean, giving Mozambique plenty of coastline crucial for recreation, trade, tourism, and the fishing industry. Inland, mountainous terrain extends along the western and northern borders with the Limpopo and the Zambezi Rivers running through the country into the sea.
Can I use my mobile/cell phone while in Mozambique?
Cell phone coverage is generally available in Mozambique's large cities and tourist towns. Rural and remote areas may have less network coverage. Remember to activate global roaming with your service provider before leaving home.
Are credit cards widely accepted in Mozambique?
Credit cards are used in Mozambique, but not all establishments will accept credit. Large hotels, restaurants, and tourist service providers usually accept credit cards but expect smaller operators and shops to accept cash only.
Do I need a visa to travel to Mozambique?
Australia: Yes – Visa required
Belgium: Yes – Visa required
Canada: Yes – Visa required
Germany: Yes – Visa required
Ireland: Yes – Visa required
Netherlands: Yes – Visa required
New Zealand: Yes – Visa required
South Africa: No visa required
Switzerland: Yes – Visa required
United Kingdom: Yes – Visa required
USA: Yes – Visa required
Most nationalities are now required to gain a Mozambique visa prior to arrival. The visa is valid for a maximum of 30 days and costs approximately USD82 (plus any visa service and courier fees).
***PLEASE NOTE***
Visitors to Mozambique have reportedly been able to obtain a visa on arrival at the Mozambique border despite the introduction of the above regulations in mid-2015. However, our official advice is to pre-arrange your visa. If you chose to obtain it at the border, it is at your own risk.
Entry Requirements – Yellow Fever Certificate:
All travelers entering Mozambique who has been to any country where Yellow Fever is known to exist (as listed by the World Health Organisation) must present a valid Yellow Fever Vaccination Certificate on arrival. If you cannot present a valid certificate on entry you may need to be vaccinated at your expense (approximately US$55).
Entry Requirements – Passport Validity:
The passports of all visitors wishing to enter Mozambique (and South Africa) must be valid for a minimum of six months. You will also need to have at least two blank pages remaining in your passport on arriving in Mozambique.
Is tipping customary in Mozambique?
Although tipping isn't customary in Mozambique, establishments in tourist areas like Maputo are increasingly accepting (and expecting) tips. A tip of 10% in restaurants and cafes should suffice, although it's not entirely necessary. With many service workers receiving low wages, tipping waiters, porters and drivers is considered generous.
What is the internet access like in Mozambique?
Travelers will be able to access the internet at cyber cafes in Mozambique's large cities and towns frequented by tourists. Expect little to no internet access in remote and rural areas.
Responsible Travel
---
Kabira Safaris Africa is dedicated to traveling in a way that respects local people, culture, local economies, and the environment. It's vital to remember that what's accepted conduct, attire, and language in one nation may not be in another. Please keep this in mind as you travel.
How we're giving back
In Mozambique, we stay in locally managed accommodations, Safari Lodges such as guesthouses, smaller-scale hotels, and homestays to help the local economy (optional). We also go to locally-owned restaurants and markets, where visitors may support local companies and buy handcrafted items made by local artisans.
Where To Stay In Mozambique
Not all Mozambique properties are created equal! Our travel specialists have slept in these beds, making them qualified to cater to your unique wants and demands!
Need More Inspiration?
We visit and stay at all of these lodges regularly. Therefore, we have all the knowledge and know just how to ensure that your visit to the bush is the best it can possibly be.
We're on hand to make your tailor-made adventures come true!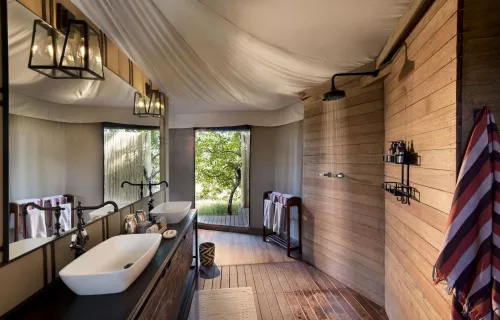 Azura Benguerra Island Lodge is a welcome addition to Bazaruto's Benguerra Island and contributes significantly to efforts to improve.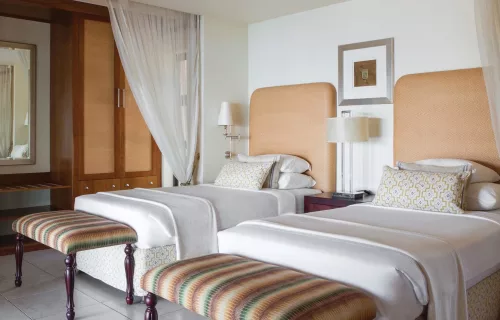 Anantara Bazaruto Island Resort & Spa is located on an island in the heavenly Bazaruto archipelago off the coast of Vilanculos in Mozambique.
Some more useful Mozambique Travel Tips
Read and Watch our Travel Tips videos and articles for more insights into Mozambique.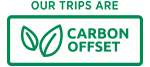 Travel lightly with Kabira Safaris Africa. We've offset the main sources of carbon emissions from this trip on your behalf, including transport, accommodation & waste. Learn about our Responsible Travel Policy.
---
Tailor-Made is Our business.
Our Mozambique Safari Packages are like the spots on a leopard's coat – each one is different. We'll tailor-make your Mozambique Safari to suit your individual needs rather than simply asking you to choose.
Enquire now and a Travel expert will get back to you within 2-4 hours.
Chat. +256 779 820 753
What Else Should I Add To My Mozambique Itinerary?
Here are a few of our favorite African Safari destinations to add to your Mozambique safari