The Bushcamp Company & Lodges: Our Trusted Safari Partner
The Bushcamp Company, which has its headquarters at Mfuwe Lodge and is well-known for its annual procession of elephants that routinely passes through the lobby between October and mid-December, excels at giving tourists genuinely exceptional safari experiences.
The group was founded in 1999 when Andrea Bizzaro and Andy Hogg, a Zambian who began in safari at the Save the Rhino Trust's Chinzombo Lodge, brought together four camps in South Luangwa National Park (Kuyenda, Chamilandu, Chindeni, and Bilimungwe) under the auspices of a single parent company. On the banks of the same-named river, Kapamba, the sixth bushcamp, was constructed in 2005. The sixth camp, Zingulila, was constructed in 2008 to complete the portfolio, just a short distance upstream on the Kampamba River.
An unrivaled wildlife experience in one of the last unspoiled wilderness regions of Africa
Each of The Bushcamp Company's properties has spectacular isolation, breathtaking views, and unparalleled chances for immersive safari activities as the sole safari provider in the far-off southern region of South Luangwa. The organization takes the most delight in the personal, intimate safari experiences that the small, upscale camps provide. Visitors have the chance to witness canoe transfers between lodgings, get up close to wildlife, and discover Africa on foot in the region where the walking safari was invented.
The Bushcamp Company's accommodations are anything but the rough, back-to-the-basics impression that the word "camps" could give tourists. Both the lodge and the camps are real while still being elegant, honoring safari customs. In addition, The Bushcamp Company works hard to involve the neighborhood in the management of the camps in order to guarantee the preservation of the people, wildlife, and environment that make South Luangwa so special.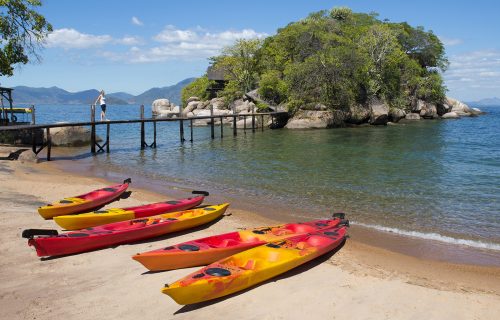 Our Safaris in Zambia are like the spots on a leopard's coat – each one is different. We'll tailor-make your Zambia Safari to suit your individual needs rather than simply asking you to choose.
The Bushcamp Company Accommodation
The Bushcamp Company's campers are each placed in beautiful surroundings and have a capacity of just eight people, so your stay will be peaceful and catered to your individual needs. These bush camps offer the warmest of welcomes, delectable meals, and top-notch guides, making them the ideal starting point for individuals and small groups looking to explore South Luangwa's amazing wildlife.