Babylonstoren Wine Estate. Hotel: Our Trusted Safari Partner
Babylonstoren, one of the oldest Cape Dutch farms, offers a memorable escape in Cape Town's renowned Winelands. Babylonstoren, located in the Franschhoek wine valley at the foot of Simonsberg mountain, is more than just a luxurious hotel; it's an adventure. The distinctive lodging is merely the icing on the cake of a long list of farm-style extravagances that visitors can enjoy, including a stunning and varied fruit and vegetable garden, gourmet food and wine, and a sense of wellness that's challenging to find elsewhere.
Welcome to Babylonstoren Wine Estate
The simplicity of their farm buildings is combined with the elegance and luxury of modern lodging at Babylonstoren's Farm Hotel & Spa. The farm hotel is distinguished by its substantial whitewashed walls, graceful gables, and hearty fireplaces, all of which flawlessly mimic an actual farm stay with a luxurious touch.
Babylonstoren Tours & Safaris
Here are a few suggested itineraries to get you started on your vacation with Babylonstoren. Don't hesitate to contact one of our Africa Safari Experts who has visited these locations and has firsthand expertise with a Babylonstoren visit because Kabira Safaris specializes in designing custom, personalized experiences from the start.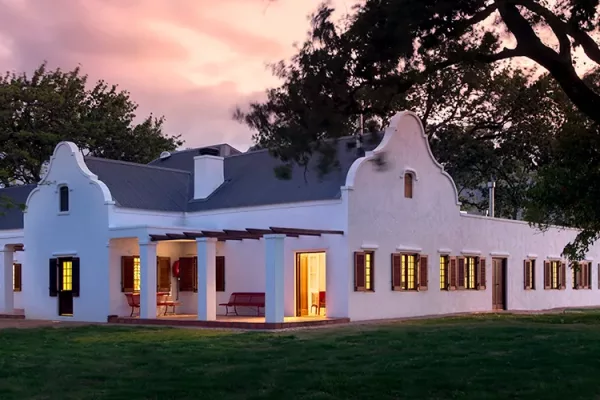 Our Holidays in South Africa are like the spots on a leopard's coat – each one is different. We'll tailor-make your South Africa Holiday to suit your individual needs rather than simply asking you to choose.
Babylonstoren Accommodation
In order to seamlessly combine the charm of the past with the comfort and elegance of the present, the hotel is made up of a variety of farm-style apartments and cottages that all combine classic Cape Dutch architecture with contemporary design. Both great service and a wealth of contemporary conveniences are guaranteed. In the center of Cape Town's famed Winelands, Babylonstoren offers a special getaway. When you're ready to create a seamless schedule of locations and lodges, browse the available lodging at your leisure and get in touch.