Azura Retreats. Villas & Holidays: Our Trusted Safari Partner
Azura Retreats offers unmatched luxury vacations in Mozambique, one of the world's least visited and most pristine locales. The privately owned and operated award-winning business promotes the island's unspoiled, natural beauty while safeguarding the environment and making a positive contribution to local society.
Together with the local population, Azura created a collection of eco-chic villas and small, individualized hotels that are ideally situated on Mozambique's pristine beaches and allow visitors to take in all the delights of the African island from the comfort of the lap of luxury.
No two days are the same at Azura
Every day is distinct, according to Azura's basic philosophy, and with such immaculate surroundings around the hotels, special experiences will come naturally. Visitors are sure to gather a never-ending variety of experiences and memories that will last a lifetime, whether on land or sea, above or below the water, or culturally exploring the local community.
Azura Retreats Tours & Safaris
Here are a few suggested itineraries to get you started on your journey to an exclusive and genuine vacation with Azura Retreats. Don't hesitate to contact one of our Africa Safari Experts who has visited these locations and has firsthand knowledge of an Azura Retreats safari because Kabira specializes in designing custom, individualized experiences from the beginning.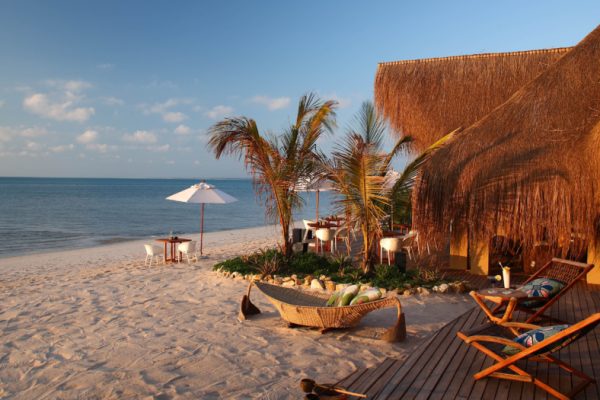 Our Holidays in Mozambique are like the spots on a leopard's coat – each one is different. We'll tailor-make your Mozambique Holiday to suit your individual needs rather than simply asking you to choose.
Azura Retreats Accommodation
Azura offers a variety of modest, individualized hotels or "eco-chic" villas on Mozambique's unspoiled beaches. Both great service and a wealth of contemporary conveniences are guaranteed. Only a select few people can ever find these ultimate private luxury hideaways in Africa thanks to the boutique retreats. When you're ready to create a seamless schedule of locations and lodges, browse the available lodging at your leisure and get in touch.