Birding in Tanzania. Birdwatching Tours. Birding Destinations
There are several popular birding locations in Tanzania, and the article will list a few of them. There are numerous guides who can walk you through the process of birdwatching by describing the characteristics of various bird species. You will enjoy birding in Tanzania, though, as long as you adhere to their recommendations.
Taking a weeklong safari in Tanzania is the finest substitute for experiencing South Africa. If feasible, give this country at least 2.5 weeks when traveling there. You can see a variety of East African endemics and about 20 more endemic species in Tanzania while birdwatching there. The Selous Birding, Ruaha, Serengeti, Mahale, Ngorongoro, Lake Manyara, Gombe, Tarangire, Arusha, and Katavi are some of the well-known birding locations. In Tanzania, you will also get the opportunity to observe your first Miombo (the south-central African) endemic bird species. Get the chance to see both little and large animals in Tanzania, as well as some of the most stunning and well-known tourist attractions. Some of these birding destinations in Tanzania include the Serengeti, which is home to big cats and the annual migration of zebras and wildebeests, the Great Rift Valley, which is home to numerous lakes teeming with flamingos, the enormous Ngorongoro crater, and Mount Kilimanjaro, one of Africa's tallest mountains that rises directly out of the plains below and reaches a height of 19,341 feet above sea level.
Where To Go Birding in Tanzania
There are several birding destinations in Tanzania and some these include the following:
Mikumi National Park
In Tanzania, Mikumi is a fantastic location for birdwatching and is home to more than 500 different kinds of birds. Hills and Miombo woodlands, which have a view of the plains, are a dominant feature of this park. These serve as habitats for a variety of bird species, including the pale-billed Hornbill, Hoopoes, Wood Hoopoes, Shelley's sunbird, Marabou stork, Bateluer eagle, guinea fowls, yellow-throated Long Claws, Black Bellied Bustards, and Rack
Arusha National Park
When traveling to Tanzania, everyone should include Arusha National Park on their birding itinerary. Over 400 bird species have been identified in the park, including some of the following:
Migratory birds;  These include the verreaux's Eagle, Raptors, and the Augur buzzard, which can be seen flying above the crater Ngurdoto, and they can be viewed from November to April.
water birds; The pelican, duck, and heron birds, the small grebe, the flamingo, and the Wader are just a few of the bird species that can be observed relaxing near Momella Lake.
Udzungwa Mountain National Park
The Pelle's vulture, Rofous winged sunbird, Francolin, Udzungwa partridge, white shrike flycatcher, Trumpeter Hornbill, Fork-tailed Drongo, Uluguru violet-Backed sunbird, African Marabou, African hobby, and the crowned Eagle are some of the bird species that have been recorded to be habituating in Udzungwa. The Udzungwa Park is one of the top three
Serengeti National Park
The Grey Breasted Spurfowl, Rofous-tailed Weaver, Kori Bustard, Fischer's Lovebird, Secretary Bird, Black Headed Heron, Purple Grandier, Darnaud's Barbet, White Bellied Go away Bird, White Crowned Shrike, Variable Bird, Grey Headed Sparrow, and Red-backed Scrub Robin are just a few of the numerous bird species that can be seen in Serengeti National Park. There are over 500 birds.
Ngorongoro Crater
More than 500 bird species have been identified in the Ngorongoro crater, which is home to many different bird species. Some of the bird species that have been identified there include the Livingstone Turaco, White-Eyed Slaty Flycatcher, Black Kite, Hildebrandt's Spurfowl, Kenya Rufous Sparrow, Black-Winged Lapwing, and Lesser Flamingo.
Ruaha National Park
Ruaha National Park is a fantastic place to go bird watching, however, it should be mentioned that because of its remote location and size, which is roughly the same as Serengeti National Park, it is the least accessible park in Tanzania. Due to the cold weather, some of the birds in this park migrate from Asian countries to Africa, where they settle and breed. Some of these migratory birds include the Lorenzo rosi, steppe eagle, and Marius Swart, which fly in the sky in great numbers to provide a lovely spectacle for birders to view.
The Ruaha Redbilled Hornbill, the steppe eagle, D'armaund's barbets, Marabou storks, the woodland kingfisher, crowned cranes, yellow-collared lovebirds, weavers, and the spotted eagle owl are just a few of the more than 500 bird species found there.
Lake Manyara Forest
More than 400 different species of birds make Lake Manyara in Tanzania a fantastic place to go bird-watching. As you move through the park, you may be guaranteed to see at least 100 different species of birds. Because Lake Manyara has water and a water body that supplies food for many birds, most birds are drawn to it.
The African Hawke eagle, lesser flamingo, pink-backed pelican, ground-dwelling crested guinea fowl, crowned Hornbill, silvery cheeked Hornbill, Schawlow's turacos, Narina Trogon, the Baglafecht weaver, little bee-eater, Black Heron, Martial eagle, sacred Glossy ibis, and the Emerald cuckoo are among the.
Tarangire National Park
Over 500 different bird species may be seen in Tarangire National Area's various bird habitats. It's important to note that April through November are the optimum months to explore the park. The Northern pied babbler and the Vulturine Guinea fowl, both classified as dry country birds, are among the various bird species found in Tarangire.
Ostriches, Yellow-collared lovebirds, Pink Breasted Larks, Slate Colored Boubous, Mouse Colored Penduline Tits, Northern White-crowned Shrikes, Bare-Faced Go Away Birds, Red and Yellow Barbets, Rufous Tailed Weavers, White Headed Buffalo Weavers, Red, and Yellow Barbets, Red and Yellow Eagles, Tawny Eagles, Red, and Yellow Barbets, Red and.
Selous Game Reserve
The Warders and Weavers are two of the more than 440 bird species found in the Selous Game Reserve. It should be mentioned that April to November are the best months to visit the Selous Game Reserve because there are more migratory birds during those months.
Green-headed oriole, knob-billed duck, Bataluer Eagle, Southern Ground Hornbill, crested lark, African snipe, geese, spur-winged lapwing, and other bird species can also be found in Selous. the Bohm's bee-eater, Brown-headed parrot, African skimmer, White-fronted plover, Thick-billed cuckoo, White-backed Night Heron, Brown-headed parrot, and Yellow-billed stork.
Mahale Mountains National Park
Mahale Mountains National Park is home to approximately 350 different bird species, the majority of which are what are known as woodland birds and are therefore challenging to see. The greatest time to visit and see the various bird species in the area is between November and April, when Mahale also receives a number of migratory birds.
The crested guineafowl, the palm-nut vulture, the gigantic kingfisher, the African fish eagle, the Livingstone's turacos, and the Ross's Turacos are just a few of the bird species that may be found in Mahale Mountains National Park.
Katavi Game Reserve
Due to its distant position and abundance of bird species (over 400), Katavi is renowned as a good birding place. The crested barbet, Bateleurs, African fish eagle, spoonbills, saddle bills, paradise flycatchers, storks, pink-backed pelicans, African open bill, yellow-billed storks, and lilac-breasted rollers are a few of the species that can be spotted in Katavi.
Things needed before you can go birding in Tanzania
There are several things that you need when you go birding in Tanzania and some of those are listed below:
Identification book;
You can identify the species of bird you are now observing with the use of identification books. Since many birds share the same characteristics, this book makes it simple to recognize and distinguish between them.
binoculars;
It is better to take binoculars since they will allow you to observe the birds from a distance and can be adjusted to give the impression that you are observing them up close. This is because we are now quite conscious of the fact that birds prefer to stay away from humans.
food and water;
Since birds want to avoid humans as much as possible, the majority of birding activities take place in wild and isolated regions. You must therefore bring extra snacks and drink with you so that you never become hungry when birding.
insect repellant;
Insects, particularly mosquitoes, breed in forests and meadows where these birds can be found. Carry insect repellent so that you can enjoy birdwatching without interruptions and with less hassle from insects.
camera;
A camera is not absolutely necessary when you go birding, but it is quite helpful for those who want to document their journey and for those who want to compare the birds they observe with those in the books.
hides;
The hides make it easier for you to approach the wary birds without being seen. A hide can be useful in situations when certain birds fly away when they become aware that they are being observed or if one is approaching them.
Portable voice recorders;
Some birds can be recognized quickly thanks to their calls and sounds. The many birds can be easily identified with the aid of a portable recording equipment.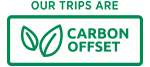 Responsible travel and Vacations are part of Kabira Safaris' DNA. Since the beginning, we've strived to work with local people and businesses in our destinations. We believe that this not only gives you the finest experience possible, but it also benefits nearby communities. Locals are therefore driven to protect whatever attracts tourists, be it their culture, fauna, or environment. In contrast, we actively steer clear of "tourist traps." Responsible Travel Policy.
Tailor-Made is Our business.
Our Africa Safaris are like the spots on a leopard's coat – each one is different. We'll tailor-make your Africa Safaris & Tours to suit your individual needs rather than simply asking you to choose.