The Zanzibar Collection Hotels: Our Trusted Safari Partner
The award-winning hotels in the Zanzibar Collection are spread around the picture-perfect island of Zanzibar and are situated in stunning settings. Incorporating the island's own culture and history, each of the four privately owned, family-run luxury resorts offers visitors an exceptional oceanfront holiday in one of Africa's most popular locations.
Every hotel in The Zanzibar Collection has its own distinct personality and style, but they are all connected by the tale of a family-run enterprise that takes great pride in its attention to detail, first-rate customer service, and celebration of Zanzibar through its numerous services.
Experience True Swahili Luxury on the Most beautiful beach in the world
Discover the Zanzibar Island – Stone Town & City Tour – Spice Tour – Dolphin Safari – Jozani Forest – Prison Island – Sunset Dhow Cruise – Freddie Mercury Tour.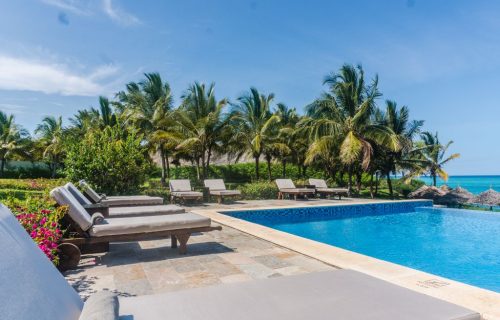 Our Safaris in Zanzibar are like the spots on a leopard's coat – each one is different. We'll tailor-make your Zanzibar Safari to suit your individual needs rather than simply asking you to choose.
The Zanzibar Collection Accommodation
The Zanzibar Collection's hotels and resorts are all distinctive, enticing, and opulent. Both great service and a wealth of contemporary conveniences are guaranteed. When you're ready to create a seamless schedule of locations and lodges, browse the available lodging at your leisure and get in touch.