Chiawa Collection. Chiawa Safaris: Our Trusted Safari Partner
Chiawa Safaris is an award-winning group of remote camps that offers a tranquil and immersive experience in famous spots throughout Zambia. It is recognized as the first carbon-neutral safari camp in the world.
The safety of its visitors comes before the welfare of the local wildlife, habitat, and communities, according to Chiawa Safaris. You'll have fantastic wildlife encounters with the aid of their award-winning guides and a variety of safari activities, and you'll have authentic, unforgettable adventures in untamed nature that you'll remember for the rest of your life.
Chiawa Safaris. Our Zambia, your way.
Welcome to the prestigious collection of safari camps operated by Chiawa Safaris. where the safety of our visitors, wildlife, habitat, and other communities is of the utmost importance. In the hands of the greatest guides on individualized and varied safari activities, you are guaranteed an original, unforgettable safari encounter. Where your safari is not only a rewarding investment in yourself, but also a guarantee of a safer and richer future for these threatened wilderness areas, the people who depend on them, and their weak inhabitants.
Chiawa Collection Tours & Safaris
Here are a few suggested itineraries for an exclusive and genuine safari with the Chiawa Collection to get your trip started. Don't hesitate to contact one of our Africa Safari Experts who has visited these places and has firsthand knowledge of a Chiawa safari because Kabira Safari specializes in building custom, personalized trips from the start.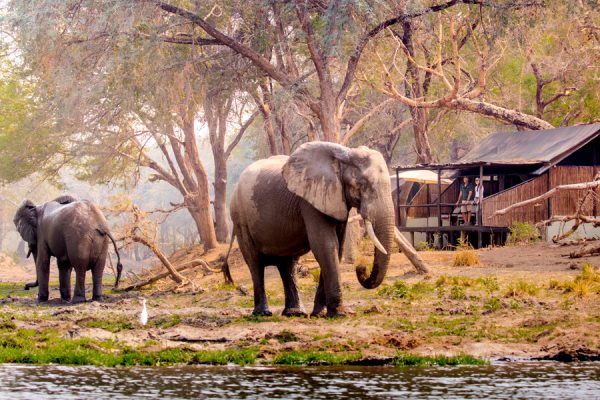 Our Holidays in Zambia are like the spots on a leopard's coat – each one is different. We'll tailor-make your Zambia safari to suit your individual needs rather than simply asking you to choose.
Chiawa Collection Accommodation
Chiawa's camps may be situated in South Luangwa National Park and Lower Zambezi National Park, both of which are sprinkled along the magnificent Zambezi River. Each camp provides great service, modern comforts, and amenities without sacrificing modern luxury, allowing guests to connect with the natural world. When you're ready to create a seamless schedule of locations and lodges, browse the available lodging at your leisure and get in touch.